May in Review
The Weather Channel
On May 9th, The Weather Channel interviewed the Smithsonian Science Education Center Director Dr. Carol O'Donnell about SSEC's Weather Lab app. Weather Lab allows players to take on the role of a meteorologist to understand how North America's weather is formed. This lab is designed to model the complex interactions between air masses and ocean currents, but like all models it represents probable outcomes. The full interview can be viewed here: https://youtu.be/0mHmWE8JSlU
UNESCO
On May 18th O'Donnell presented at the UNESCO World Conference on Education for Sustainable Development (ESD) virtually in cooperation with and generously supported by the Federal Ministry of Education and Research of Germany, and with the German Commission for UNESCO as advisory partner. Over 80 ministers and vice ministers and 2,800 education and environment stakeholders committed to taking concrete steps to transform learning for the survival of our planet by adopting the Berlin Declaration on Education for Sustainable Development (ESD) at the end of a three-day virtual World Conference, which has since been viewed over 20,000 times on YouTube. O'Donnell presented on "Responding to the Global Challenges through ESD: Technological Advancement--How Can Education Encourage Technology for a Sustainable Future?" The session focused on the technology needed to support and advance ESD across the globe.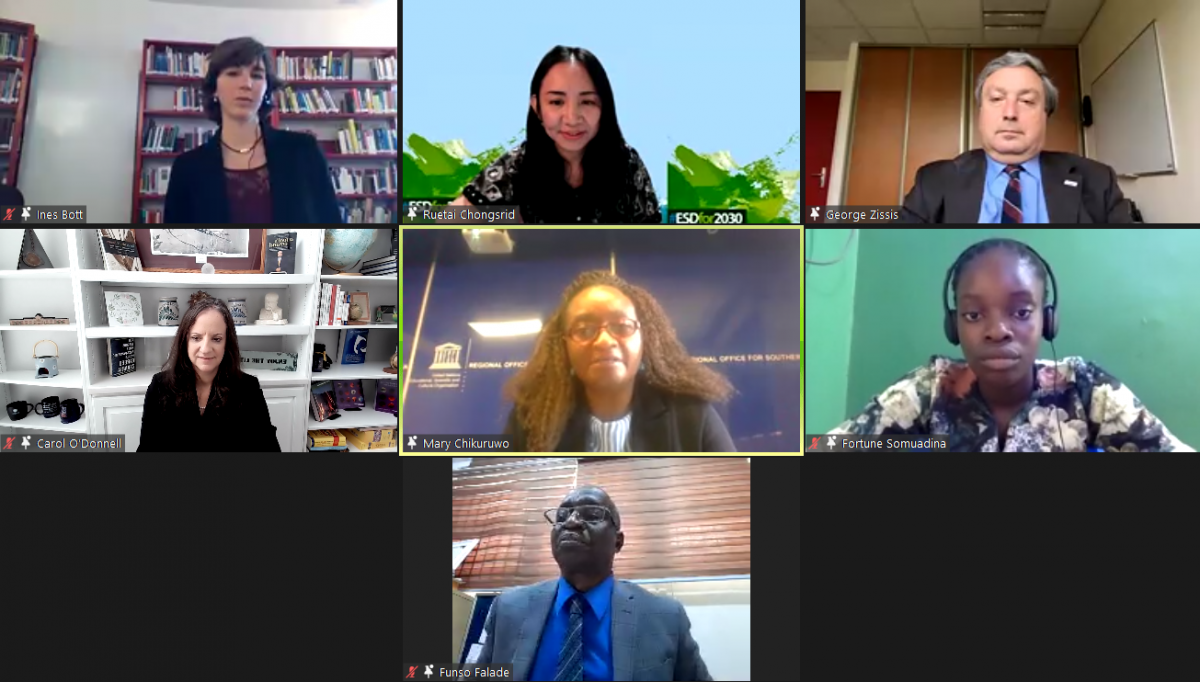 IACEE Conference
On May 26th O'Donnell served as a keynote speaker at the 17th Annual International Association for Continuing Engineering Education (IACEE) conference. IACEE is an international, non-profit and non-governmental organization. The aim of IACEE is to support and enhance lifelong engineering education and training worldwide, with special emphasis to address the needs of the developing countries. O'Donnell's keynote focused on engineering education research and its application to teaching the UN Sustainable Development Goals (SDGs). The session was attended by 46 university faculty.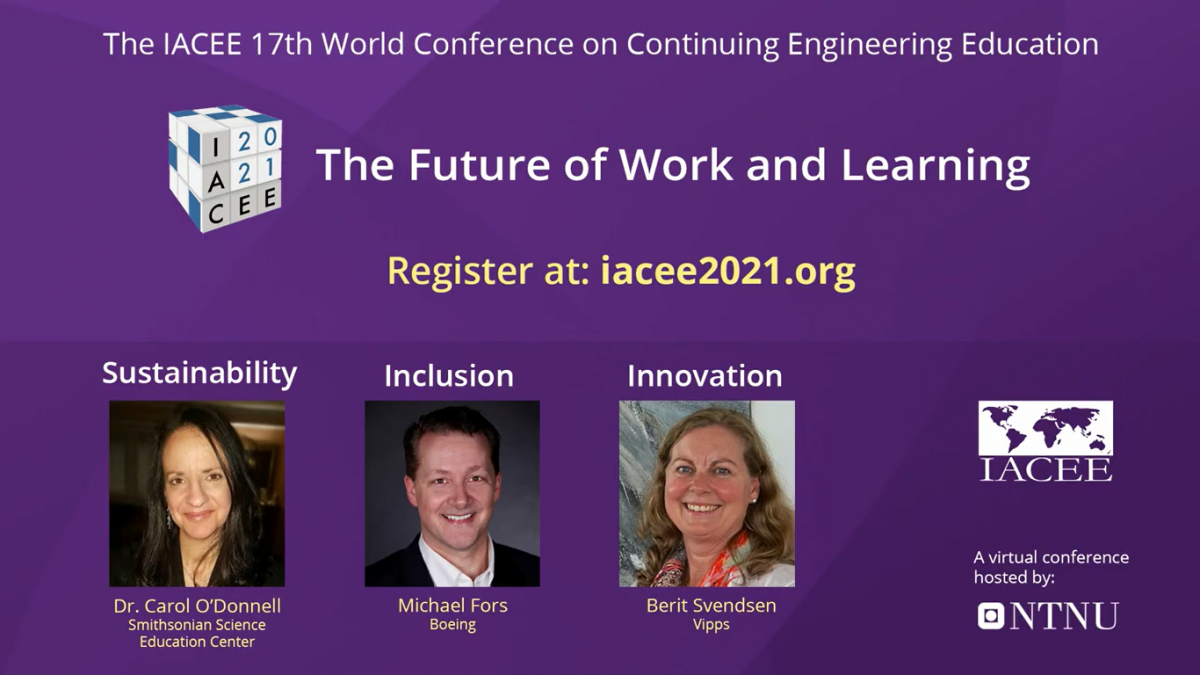 Vaccines! Webinar
On May 5th O'Donnell, along with Smithsonian Science Education Center's Hannah Osborn, Heidi Gibson, and Katherine Blanchard, provided an introductory webinar on the newest Smithsonian Science for Global Goals community response guide Vaccines! How can we use science to help our community make decisions about vaccines? In support of the Secretary's Vaccines&US work, this session provided an overview of the Vaccines! community response guide, walking participants through each of the tasks and how it can be utilized with the students they serve. By engaging with this Smithsonian Science for Global Goals project guide, young people support their communities in making good and safe decisions about vaccines. You can access this guide and a recording of the event here: https://ssec.si.edu/vaccines.
INSTEM Mentorship Program
O'Donnell has been named as a mentor to the National Science & Technology Medals Foundation INSTEM Mentorship Program. To access O'Donnell's mentorship video, please visit: https://youtu.be/fDkrnI4zVh8
Image courtesy Carol O'Donnell & Getty Images
Related Tags
About the Author