The Smithsonian National Museum of Natural History is home to some of the most valuable jewels on the planet. To me, the best ones in the museum aren't in the Gems and Minerals exhibition. The most colorful, dazzling jewels in the museum have wings, and they are in the Butterfly Pavilion!
Located on the second floor of the museum, the Butterfly Pavilion is home to approximately 40 different species of vibrantly colored butterflies and moths. It is an interactive oasis, allowing visitors an up-close experience with hundreds of these winged creatures.
I've teamed up with Arthur Earle, the Volunteer Coordinator at the O. Orkin Insect Zoo and the Butterfly Pavilion, to give you the inside scoop on this hot spot. Yes, a pest management company actually sponsors the Insect Zoo. Let that sink in for a minute.
(I'm a former volunteer in the exhibition, so I've thrown in some insider tips here and there.)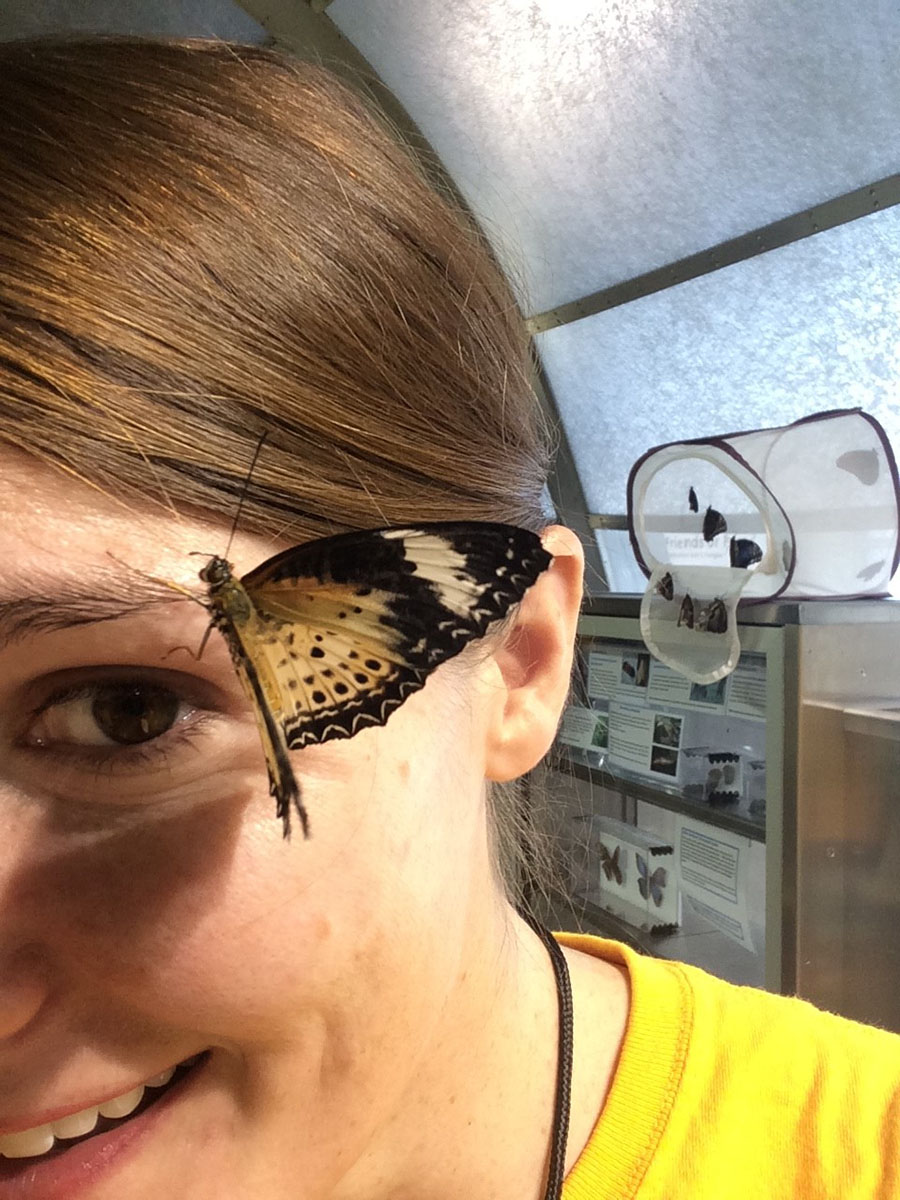 My sweaty forehead is helping supply this butterfly with nutrients. Logan Schmidt, Smithsonian Science Education Center
Read More