Smithsonian Science for the Classroom is designed to flexibly integrate digital resources that meaningfully enhance learning while recognizing that there is tremendous variation in access to technology across classrooms in the United States and internationally. Digital resources embedded within the lessons include video and audio clips, web links, photos, games, simulations, data sets, and more.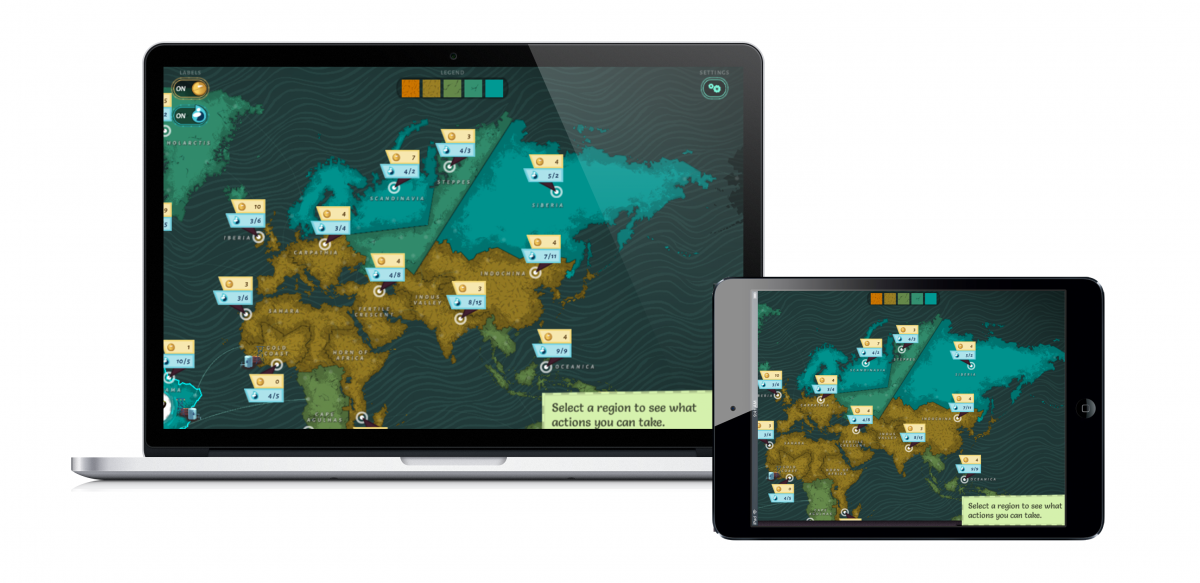 Aquation: The Freshwater Access Game is a digital strategy game in which a player or group must manage water and wealth resources.
All embedded digital resources are noted with an online icon. Teacher tips supply suggestions for modification based on limited technology availability. Tech tips provide suggestions for additional ways to incorporate technology into lessons without embedded digital resources.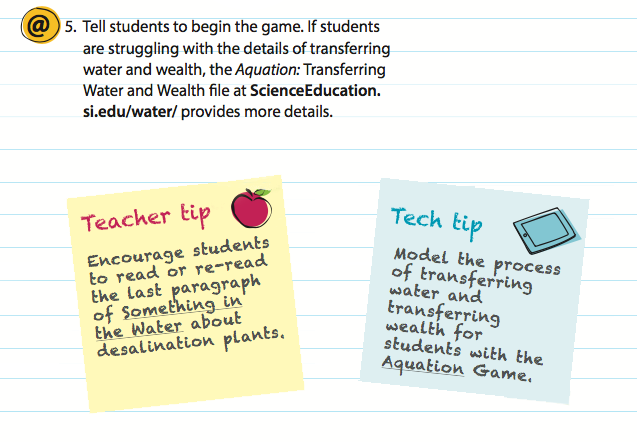 Examples of an online icon, a teacher tip, and a tech tip. 
Smithsonian Science for the Classroom is a new curriculum developed by the Smithsonian Science Education Center. It is designed to engage, inspire, and connect your students firsthand to the world around them. The curriculum has been developed in consultation with teachers and field tested in a range of schools with diverse populations. It draws on the latest findings and best practices from educational research.