Strategic Planning Institute
The SSEC traditionally holds its annual flagship institute every summer in Washington, DC.
Are you looking to transform your science education program but don't know where to begin? At this intensive week-long Institute, you and your team of dedicated educators, administrators, and stakeholders will take the first steps towards implementing change through the guided development of a strategic plan for your program.
Teams will utilize the LASER model, a research-tested approach to systemic change in your school system, to structure their plan. Content-driven sessions and activities, facilitated by a range of experienced professionals in the field, are balanced with opportunities to plan strategically as a team while collaborating with other experienced professionals in the room.
By the end of this week, teams are equipped to put their strategic plan in place, knowing that it is rooted in a shared vision, informed by the insights gained during the week, and equipped with the LASER framework.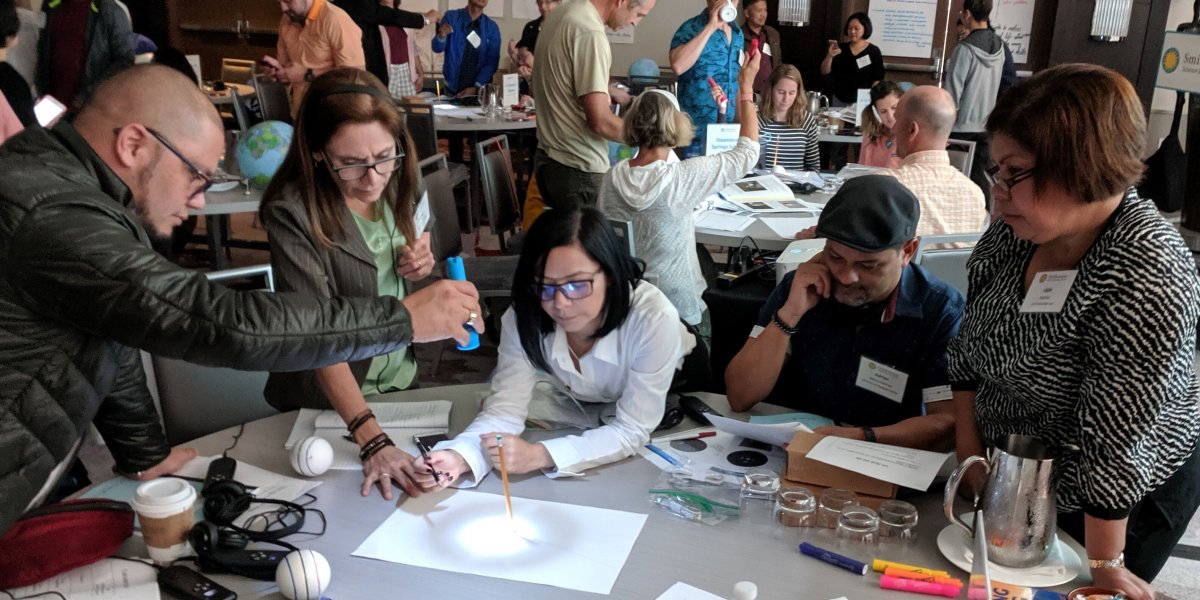 Over the course of the week participants will:
Review the implications of research and new standards to the learning and teaching of science and to the implementation of a new Science, Technology, Engineering, and Math (STEM) program.
Construct a vision for inquiry-based, hands-on STEM education that supports a scientifically literate, career-ready citizenry.
Develop a five-year strategic plan for improving K-12 STEM education programs by addressing the five elements of the Leadership and Assistance for Science Education Reform (LASER) systemic reform model - curriculum, professional development, materials support, community and administrative support, and assessment and evaluation.
 
Exchange knowledge with other professionals committed to improving education for all students.
 
Attending an SPI enables teams to grow their professional network by providing time for planning within their team and community. Individuals and teams also have opportunities to connect with others from different regions that are facing similar challenges in implementing their science education programs. Additionally, this work depends on the support of faculty presenters dedicated to spending the week with participating leadership teams. Faculty members are former participants themselves and are handpicked for their ability to share their own expertise and lessons learned.
For more details about the week's agenda, check out an overview of last year's program below: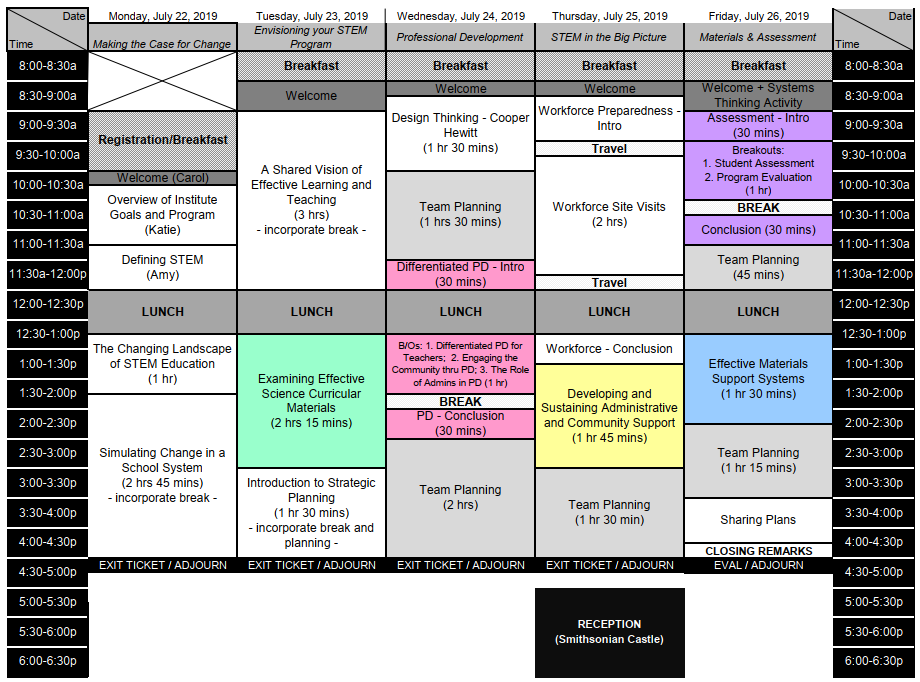 Please visit the Events page for upcoming dates as they become available.
What is LASER?
The Leadership and Assistance for Science Education Reform (LASER) systemic reform model describes an infrastructure for transforming science education. This model is at the core of all of the Smithsonian Science Education Center's work. A five year study analyzed the impact of the LASER Model on students and teachers in 3 U.S. states. The results demonstrated clearly the LASER model's efficacy in systemically transforming science education.
There are 5 components to the LASER model:
Research-based, inquiry-driven curriculum
Differentiated professional development
Materials support
Community and administrative support
Assessment and evaluation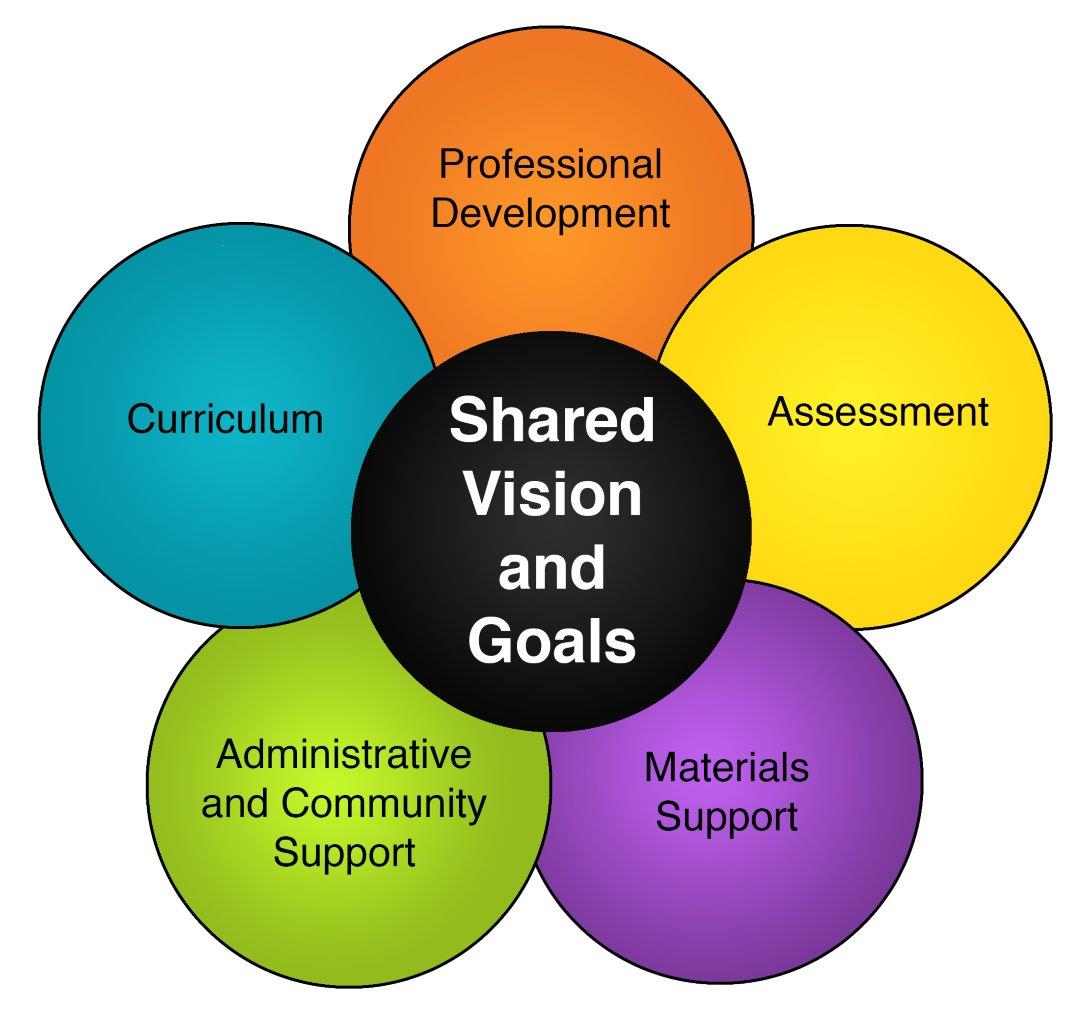 Fees and Registration
For an in-person meeting the cost to attend is $7,000 for a five-person team and each additional participant is $1,500. This fee includes:
Meeting materials, presenters and resources
Continental breakfast and plated lunch each day
Registration does not include transportation to DC or lodging expenses.
The Smithsonian Science Education Center encourages prospective participants to research possible funding opportunities. In the past, educators have found funding through their school district or local university.
It is recommended the five-person leadership team includes:
A high-level district administrator such as a curriculum coordinator.
A school-based administrator or department chair.
An experienced elementary school teacher with demonstrated leadership skills.
An experienced secondary school STEM teacher with demonstrated leadership skills.
A community member or business partner committed to improving science education.
Support for this program is generously provided by: