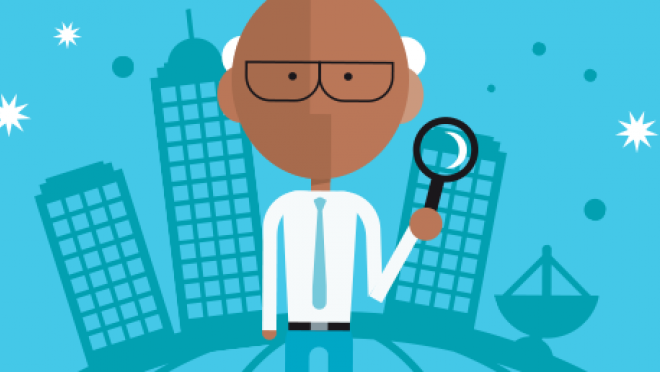 Our mission is to bring Smithsonian science to classrooms, and the time is now.
Visit our Director's Corner to learn how we are achieving our mission! 
Message From Our Director 
Welcome to the website of the Smithsonian Science Education Center (SSEC), the only unit at the Smithsonian Institution that is solely dedicated to formal preK-12 science education reform.
The SSEC was established in 1985 as the National Science Resources Center (NSRC) under the sponsorship of two prestigious institutions: the Smithsonian Institution and the National Academy of Sciences. In 2012, our name changed to the Smithsonian Science Education Center to reflect our mission: to transform and improve the learning and teaching of science for preK-8 students. We are dedicated to the establishment of effective science programs for all students. To contribute to that goal, the SSEC builds awareness for P-12 science education reform among state and district leaders, conducts programs that support the professional growth of P-12 teachers and school leaders, and engages in research and curriculum development (including our comprehensive K-8, research-based science curriculum program: Science and Technology ConceptsTM (STC Elementary and Middle School)—all to help transform the teaching and learning of science in the United States and throughout the world. We have impacted all 50 of the United States and supported the systemic needs of schools, districts, states, and Ministries of Education across 43 countries through our proven Leadership and Assistance for Science Education Reform (LASER) model, which we now know leads to higher student achievement in science and improved science teaching and learning. 
Led by Division Director Dr. Brian Mandell, our Curriculum and Communication Division supports the development of our new curriculum, Smithsonian Science for the Classroom, which will provide students with rich disciplinary core ideas, help develop students' scientific and engineering practices, and promote crosscutting concepts. Millions of students in schools, districts, and states throughout the country and world already use our current STC curriculum. Thanks to the support of our publisher, Carolina Biological, the development of our curriculum is informed by research on cognition and student learning, best practices of teaching, and formative and summative assessments while responding to the culture and dynamic needs of schools. Our curriculum units build a solid, comprehensive understanding of life, Earth, space, and physical sciences while encouraging the application of science through technological design and engineering.  The Smithsonian Science Education Center's curriculum is designed to meet the challenge of national and state standards by placing scientific inquiry at the core of science education programs. Students engaged in our curriculum can develop the practices of investigation and the understanding the scientific inquiry, guided by knowledge, observations, ideas, and questions. Each unit promotes the integration of literacy into the learning of science to give students the lens that languages focus and clarify thinking. Enhanced learning using the tools of technology help students visualize processes and relationships that are too small or large to study easily in a classroom setting. Extension activities help ensure the cross-disciplinary nature of STEM (Science, Technology, Engineering, and Math) by integrating engineering, reading, math, history, culture, and the arts into the science classroom. Formative and summative assessment strategies test students' ability to apply their knowledge to real-world scenarios. Digital assets, videos, games, and apps—all available free to the public on our website—bring Smithsonian science and research into the science classroom and extend our comprehensive curricular offerings. Research shows that our STC curriculum has an impact on students who are typically the most underserved in science—English Language Learners, students with disabilities, students who are economically disadvantaged, and females.
Led by Division Director Dr. Amy D'Amico, our Professional Services Division offers leadership development programs and professional development services that are a unique feature of the Smithsonian Science Education Center. Over the past three decades, the SSEC has developed a range of leadership development services to assist districts, regions, states, and countries in transforming science education. The LASER model is at the core of all of the Smithsonian Science Education Center's work and describes the infrastructure for transforming science education, which includes research-based, inquiry-driven curriculum; professional development; materials support; administrative and community support; and appropriate assessment. As demonstrated through a large-scale, third-party validation and randomized control trial (RCT) evaluation led by the Center for Research in Educational Policy (CREP) at the University of Memphis, the LASER model, with students and teachers using STC curriculum in the classroom, leads to measurably higher student achievement in science by using research-based curriculum and professional services to improve science teaching and learning. 
While we have been dedicated to the teaching and learning of science for over 30 years, it is clear that the time is now. Statistics tell us that by 2018, 15.68 million Americans are projected to be employed in STEM fields, with 20% of all U.S. jobs requiring a high level of knowledge in any one STEM field. And while girls in high school are now taking higher-level math and biology at about the same rates as boys, and in some cases more than boys, their interest in pursuing studies in physics, engineering, and science falls off as they become undergraduate students. That falloff continues into the workplace, especially in the fields of engineering, computer science, and physical science. The SSEC, with the help of its dedicated Advisory Board and the support of our donors, is working to change that not only by supporting girls in STEM but by ensuring the diversity of the STEM teaching workforce.
By bringing Smithsonian science into the science classroom, we can unlock the mysteries of science and clearly demonstrate how one principle leads to another. We can teach students that their facility with science can change over time, expanding and improving as they grasp new concepts. Providing informative feedback; nurturing curiosity; and doing inquiry-centered, hands-on science can help students gain confidence and interest in pursuing STEM degrees. And while our work is very global, it also impacts locally: drought, water rights, climate change, and the environment. The Smithsonian Science Education Center connects students in urban, rural, and suburban areas to their communities and to a world of discovery around them to work on solving real problems.
Our educational approach is straightforward, revolutionary, and results-oriented. The SSEC's portfolio of training programs, curricula, and resources have captured the attention of national and international experts. As a leader in science education reform for over 30 years, the SSEC has a long-standing history of serving schools, districts, and states throughout the country and world. The SSEC provides an opportunity to change students' attitudes, improve outcomes, and connect learning to future employment through the STEM disciplines: science, technology, engineering, and math.
This is why our mission at the Smithsonian Science Education Center is so important.
So, I invite you get to know the Smithsonian Science Education Center better. Peruse our website. Contact us directly. We draw inspiration and knowledge from you, from our dedicated Advisory Board, from our generous donors, and from our partners at the Smithsonian Institution more broadly so we can directly incorporate what we learn into your science classroom. Come. Join us.
Dr. Carol O'Donnell
Director, Smithsonian Science Education Center