Jump to the:
Network for Emergent Socio-Scientific Thinking (NESST) Advisory Committee
Zero Barriers Advisory Committee
Diversity Advisory Committee
Daniel Alcazar-Roman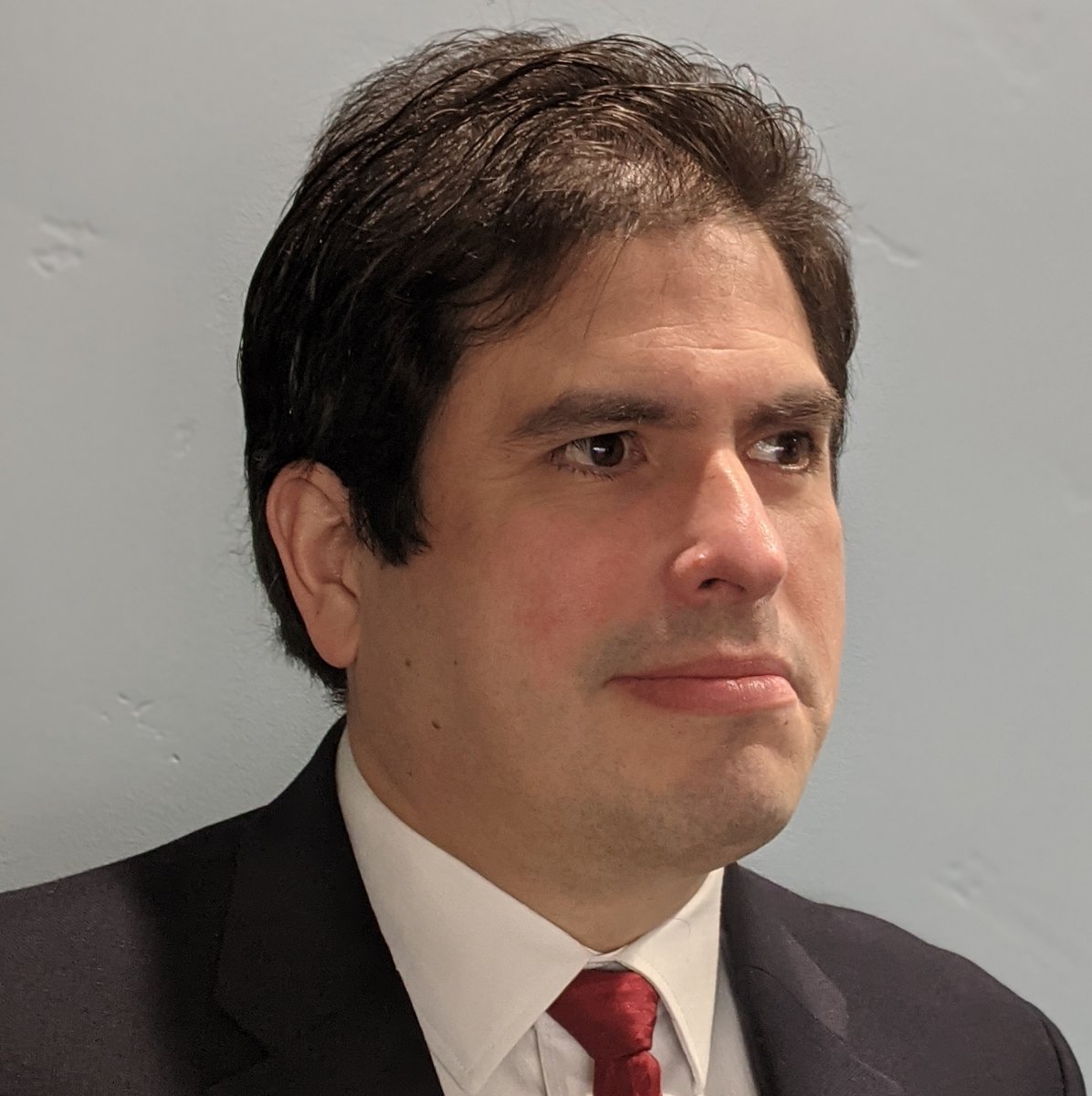 Science Assessment Specialist
DC Office of the State Superintendent of Education (OSSE)
Daniel Alcazar-Roman leads the science assessment efforts at the state education agency in the District of Columbia. In this role, Daniel has led the design and implementation of a new state-level large-scale assessment of sense-making and problem-solving based on the Next Generation Science Standards. As part of this effort he also launched a science assessment for students with significant cognitive disabilities. Prior to joining the DC government, he spent 12 years as a district science supervisor supporting schools in the Houston Independent School District in Texas and Alexandria City Public Schools in Virginia. During those years he gained extensive experience in the development of curriculum tools, assessments, and professional development opportunities in support of rigorous science teaching and learning. He started his education career as a bilingual science teacher and school administrator in downtown Houston.
Daniel has been active in science education reform initiatives across multiple states, Latin America, and the Caribbean. He has served as a faculty member for the Smithsonian Science Education Center Leadership Development projects for over 15 years. He has also served as a reviewer for large-scale STEM grant programs including US Department of Education's Investing in Innovation (i3) and Education Innovation and Research (EIR).
He holds a Bachelor of Science degree in Engineering from Lipscomb University and a Master's degree in Education Administration from Texas Southern University.
James Bader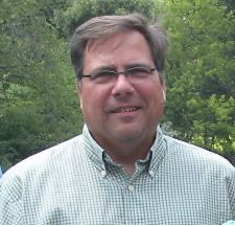 Executive Director
Leonard Gelfand STEM Center
As executive director of the Leonard Gelfand STEM Center, Jim draws upon the expertise of faculty, staff, and students in the College of Arts and Sciences and the Case School of Engineering to design and implement exemplary and high impact precollege STEM initiatives that increase the number and diversity of students pursuing study in the STEM disciplines at Case Western Reserve University and elsewhere. He serves as a primary resource for faculty and other internal constituents on precollege STEM programming and is the key point of contact for partnership with external constituents interested in precollege STEM expertise and programs at CWRU.
Prior to his current appointment, Jim was the biology laboratory coordinator and then a full time lecturer in the Department of Biology at CWRU where he taught courses in introductory biology, aquatic biology, ecology, and microbiology. He served as director of the Center for Science and Mathematics Education where he was the principal investigator for the Gelfand Science and Engineering Fair program and the NSF-funded Science in the Circle program. He also served as co-principal investigator for the CWRU-Fisk Noyce Scholarship program, and the Cleveland Mathematics and Science Partnership and Partnering for Success programs.
Jim is a Certified Lead Reviewer for the NSTA Science Program Improvement Review program, an American Society for Microbiology Biology Scholar, faculty consultant for the Smithsonian Science Education Center, Yale Center for Teaching and Learning, and a National Academies Fellow in the Life Sciences. He has been recognized for his undergraduate teaching on several occasions and is the 2011 recipient of the J. Bruce Jackson, M.D. Award for Excellence in Undergraduate Mentoring.
Jim holds a BS in biology from the University of Notre Dame and an MS in biology from Case Western Reserve University.
Patricia Brown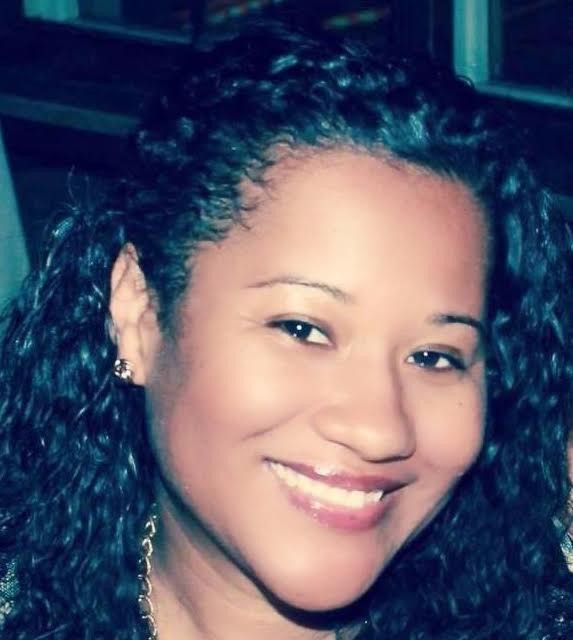 Technology Integration Specialist
Ladue School District
An equity-minded innovative educator with a passionate commitment to student growth and the learning experience through effective technology integration. Eager to bring students of all ages into the digital age by providing enriching, and innovative experiences that address their diverse interests and needs.
Patricia J. Brown, known as "MsEdtechie", is currently a Technology Specialist for Ladue School District in St. Louis Missouri, and a current member of the International Society of Technology in Education (ISTE) Board of Directors. As a 19-year veteran educator, she helps break down traditional classroom walls by creating a culture that fosters the 4C's and authentic learning. She is passionate about closing the digital equity divide through access and opportunity and sharing practical techniques to create meaningful technology interactions and make global connections. Among her many accolades, she was selected as a National School Board Association's 20 to Watch in EdTech, an Apple Distinguished Educator, Google for Education Certified Innovator & Trainer, a PBS Lead LearningMedia Digital Innovator for Missouri, and in 2006, she was honored as Teacher of The Year for the St. Louis Public Schools. She has served on the advisory panel for ISTE's member magazine, Empowered Learner, and she currently serves as an ISTE Digital Equity PLN Co-Chair, and a Code.org Facilitator. Her work has been featured in several EdTech publications including, Tech & Learning Magazine, Scholastic Administrator Magazine, Edtech Magazine, Entrsekt Magazine, and she also served as a monthly columnist for many other journals and magazines. She is a national keynote speaker and presenter and was a featured TED Master Class speaker at the ISTE 2018 conference in Chicago Illinois. On a personal side, she is a proud wife to her husband Brian, and mom-in-chief to their five sons.
Dr. Reagan Flowers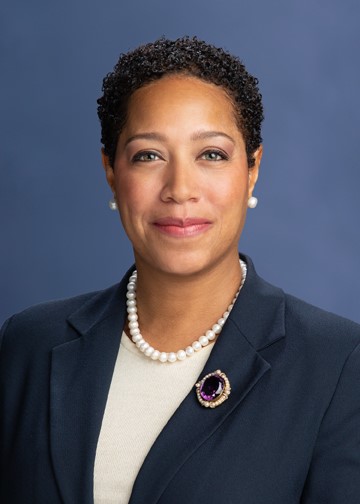 CEO
C-STEM Teacher and Student Support Services, Inc.
Dr. Reagan Flowers is an entrepreneur, cause-driven social changer, pioneer, and innovator. She has spent nearly two decades at Education Consulting Services (ECS) as the Chief Knowledge Officer, an education consultancy with oversight of cohorts of more than 100 people across the United States and territories. In this role, she has supported teams in developing strategic plans and logic models, to build coalitions to attract and retain a more diverse STEM teaching workforce. Dr. Flowers is the founding CEO of C-STEM Teacher and Student Support Services, Inc., where she provided the creative vision, as well as led operations and fundraising, growing the annual program budget from $10,000 to over $500,000 during the first five years of operation. Further, Dr. Flowers serves as a Trustee of the Houston Community College System with oversight of a nearly $400 million budget. She is presently the board secretary and also chair the audit committee, roles that require intricate working knowledge of various aspects of the entire college system.
As a first-generation college graduate, reared in Mississippi by way of Michigan, she grew up in a bottom income quintile family. It was only through the intervention of providence that I came to be nurtured under the guidance of caring teachers who made me feel empowered and taught me how to become a self-directed learner. Some of my elementary and secondary school teachers' overarching goal was to have me experience early academic success, because they understood that it could lead to my attending college, which would change the trajectory of my life and my family's future. Their selfless investments of her elementary and secondary school teachers placed her on a pathway to college and career success—eventually earning a baccalaureate degree in Biology from Texas Southern University, masters in Counseling from Prairie View A&M University of Texas, and Ph.D. in Education Leadership/Systems from the Union Institute and University.
Dr. Flowers philanthropy has raised millions to fund access to STEM learning for P-20 minority, female, and economically disenfranchised students, reaching over 42 countries with outreach efforts. She has received notable recognitions that include being named a global finalist for the World Innovation Summit on Education award (2011), a STEM Access Champion of Change by The White House (2014), and honored as the Top Educational Innovator of the year by the International Association of Top Professionals (2020). She resides in Houston with her husband and enjoys the culinary arts and traveling throughout the world.
Christlyn Frederick, Ed.D.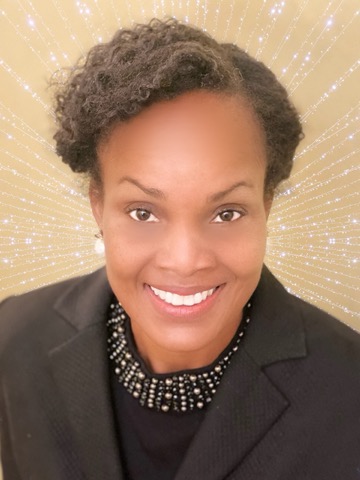 Administrator/Principal
Milwaukee Public Schools
Christlyn Frederick-Stanley, Ed. D. was born and raised in St. Croix, U.S. V.I. She is an administrator in the Milwaukee Public Schools district currently serving as a building principal.  Her commitment of thirty years in an urban public education setting has allowed her the privilege of working as a teacher, program implementer, assistant principal, mentor, advisor, and program liaison. She has a passion for providing unique learning experiences for students through integrated subject projects and field experiences. She has a Bachelor of Science degree in Elementary Education from Carroll College, a Master of Science degree in Education Administration, and a Doctor of Education degree in Leadership from National-Louis University.  As an alumna of Carroll University, she serves as a member of the President's Advisory Committee.
Christlyn Frederick-Stanley is actively engaged in her community through her membership in civic, religious, and service organizations. She has been recognized for her leadership in education, as well as her service and contributions to the community. Christlyn is currently the president of the Metropolitan Milwaukee Alliance of Black School Educators where she collaborates with administrators, teachers, parents, community members and others to give voice to the needs and concerns for students of African descent.
Throughout her career Christlyn has worked diligently to promote equity and inclusion for all persons. She contributed as an author to two books addressing equity, diversity, and inclusion, and provided feedback as a peer reviewer for several professional articles. Christlyn is married with two lovely adult children and two adorable grandchildren. She and her family enjoy traveling, cooking, exercising, listening and playing music, and experiencing the arts.
Dr. Valencia D. Hall
Assistant Principal
Houston Independent School District
Dr. Valencia (Dutton) Hall is currently an Assistant Principal at Booker T. Washington High School in Houston Independent School District and an Adjunct Professor at the University of St. Thomas in Houston, Texas. She received her doctorate degree in Education with a focus on Curriculum and Instruction from Texas Southern University and a bachelor and master's degree in architecture from Prairie View A&M University. After working in a firm, she decided that teaching architecture and design was a better fit for her, so she started substituting and obtained a Trade and Industrial Education certification.
Dr. Hall has worked as an Engineering Instructor, Engineering Program Lead Teacher, Career and Technical Education Department Chair (2 campuses), Assistant Campus Testing Coordinator, and Project-Based Learning Lead Cohort Facilitator while in the role of a campus teacher. She was provided the opportunity to write curriculum for the Southern Regional Education Board (2014-2016) and developed an Instructional Technology Management course (2018-2020) for the University of St. Thomas master's degree in education program. After leaving the classroom in 2017, she was promoted to a Teacher Selection Specialist in the Houston ISD administration building. In this position, she was able to assist with bringing in the best teacher talent to the schools within her district via vital conversations, brief interviews, and screening applications before they reached the campus level for formal interviews.
Since the Spring of 2017, she has been working as a mentor with campuses across the nation who have been invited to participate in the Smithsonian Science Education Center Annual Summit. She has numerous accolades such as Campus Teacher of the Year - 2 different schools, District Teacher of the Year - North Forest ISD, STEM Educator of the Year, Texas Southern University Excellence in Education Award and TABSE 2020 Assistant Principal of the Year throughout her career.
Dr. Hall is a life member of the Texas Alliance of Black School Educators (TABSE), and active members of the Houston Area Alliance of Black School Educators (HAABSE), Association for Supervision and Curriculum Development (ASCD), Delta Sigma Theta Sorority, Inc., and Iota Phi Lambda Sorority, Inc. (Current Epsilon Phi Chapter President and Southwestern Regional Journalist). In her spare time, she creates and presents professional presentations, teaches herself new instructional technology tools and volunteers to support local students toward reaching their goals at STEM and Business-based events with local organizations.
Dr. Emily Jackson-Osagie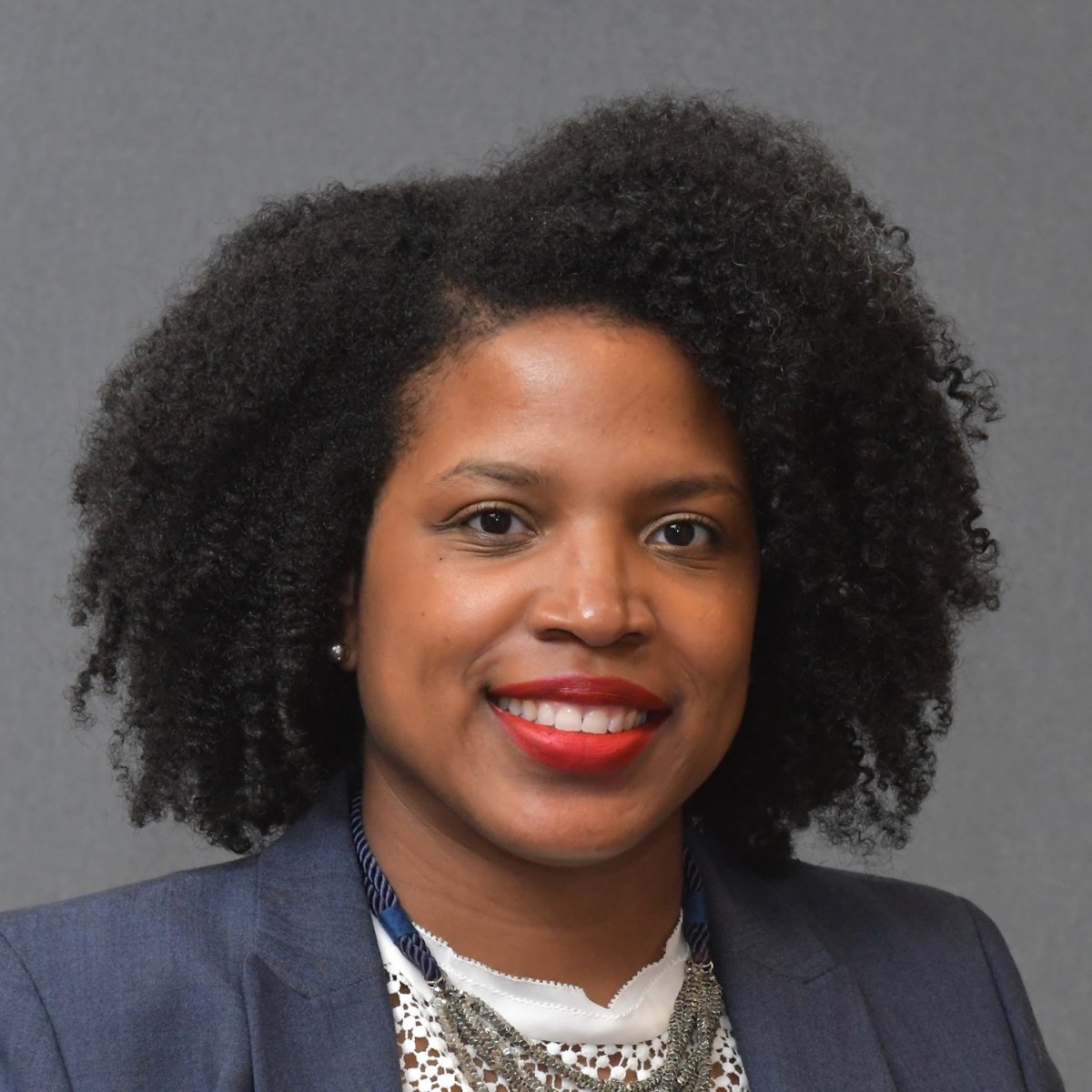 Assistant Professor
Southern University and A&M College
Dr. Emily Jackson-Osagie is a lifelong learner who has demonstrated commitment to research, principally in the area of STEM education in both formal and informal settings. She has a passion for education since all of her educational training has involved both science and education. In addition, she has ten years of experience in a public school system where she has worked as a teacher and administrator with a majority of African American students. Currently, she is a tenure-track Assistant Professor at Southern University and A&M College, a land-grant HBCU in Baton Rouge, Louisiana.  As a professor, she instructs pre-service teachers in the Department of Curriculum and Instruction in a range of undergraduate and graduate courses. Collectively, these experiences have prepared her to develop the next generation of underrepresented teachers in education through teaching and mentoring, and to initiate a comprehensive research program in the area of STEM education. Through her research, her goal is to work towards improving diversity, equity, accessibility and inclusion in education.
Jonte' Lee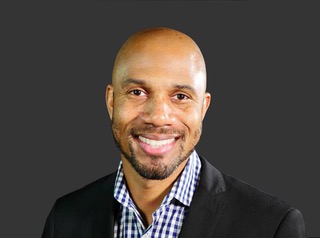 K-8 Teacher
District of Columbia Public Schools
Jonte' Lee has been teaching STEM in DC Public Schools for eight years. Before becoming a high school teacher, he worked in the corporate sector as a marketing specialist. His first call to teaching was when he volunteered for the Big Brother Big Sister program while working in the private sector. There he would read to his little brother twice a week. Jonte' liked it so much that he sought out to become a teacher. He first taught college in the school of business part-time while still working in corporate America. He discovered the joy of teaching, and he wanted to do it full time. It was through Ready To Teach, an alternative teaching certification program, at Howard University that he earned his teaching license. Through teaching, he found his life's passion. He cannot see himself doing anything else. Jonte' enjoys making meaningful connections with students and pushing them academically forward. His greatest joy is seeing them grapple and learn a concept.
Dr. Estralita Martin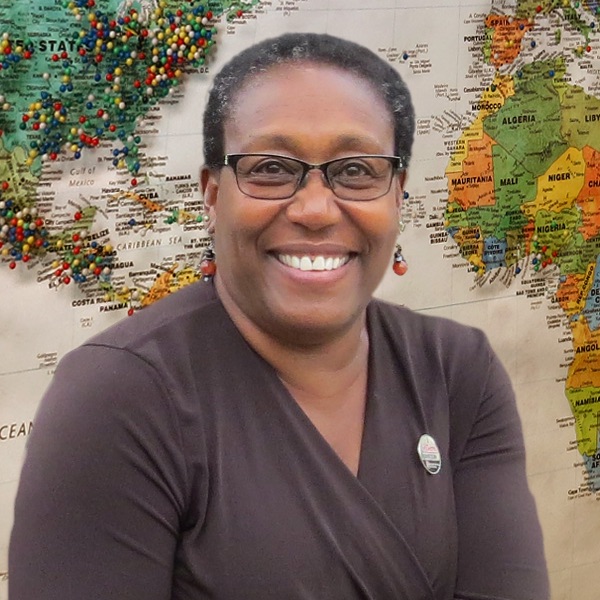 Director, Center for the Advancement of Students in Academia
Assistant Dean, Student Affairs
San Diego State University
Dr. Estralita Martin understands well the struggles endured by students seeking a degree in one of the STEM disciplines. She is a first-generation, African American student who earned her bachelor's degree in biology from Oberlin College. She continued her studies earning a master's degree in biology at Atlanta University and her doctoral degree in cellular and developmental biology at the University of California, Berkeley.
Her commitment and passion for research is very apparent and is coupled with her commitment to students from underserved communities to become research scientists. In order to help students be prepared to attend college, she has served on the board for a local charter school and held both Saturday Academies and summer science camps for students in middle and high schools from underserved communities. She has accompanied students majoring in STEM disciplines to Ghana to conduct ethnobotanical studies. In addition, she has traveled to the rain forests of Guatemala with college students majoring in a wide range of disciplines to introduce the interdisciplinary nature of culture, the environment, and health issues with all STEM disciplines.
At San Diego State University (SDSU) she presently serves as Assistant Dean of Student Affairs in the College of Sciences, the director of the Center for the Advancement of Students in Academia (CASA), the campus coordinator for the California State University Louis Stokes Alliance for the Participation of Minority Students (CSULSAMP), the faculty advisor for the Black Students Science Organization (BSSO), and the faculty advisor for the SDSU Chapter of the Flying Samaritans, a student organization that, along with health care professionals, operates a monthly free clinic in Baja California, Mexico. She also teaches courses in biology and classes to help new students - first year students and transfer students - acclimate to their collegiate community.
Arthur Mitchell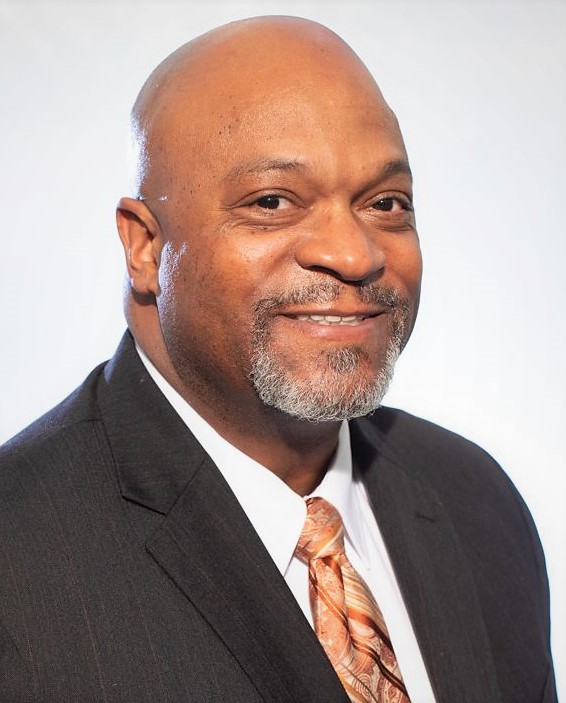 Executive Director
STEM Equity Alliance
Arthur Mitchell is the Executive Director for the STEM Equity Alliance (STEM EA), a nonprofit dedicated to three goals: creating systems whereby STEM subjects are taught using culturally responsive approaches; increasing the diversity of STEM educators; and creating a more durable STEM pipeline for groups which are underrepresented in STEM career fields. Through the STEM EA he provides clients and partners key strategic direction and leadership development in systems change aligned to cultural proficiency and equity goals. He is also a co-founder of the National Institute for Inclusive Competitiveness (NIIC), a national hub of strategists playing a critical role creating the regional economic infrastructures needed to increase asset ownership, entrepreneurship, and productivity for America's Most Vulnerable Populations. The NIIC's mission is to accelerate economic productivity in targeted vulnerable communities in partnership with HBCU and regional economies.
Arthur has served in K-12 education for almost 30 years, working in the most impoverished urban and the most affluent suburban districts in the Mid-Atlantic region as a teacher and administrator. He has held positions of influence in a variety of institutions in the directing county and state level activities tasked with improving STEM curriculum and instruction, designing robust professional development systems, fostering innovation, and securing industry and higher education partnerships.
He is a graduate of Howard University (Microbiology), Temple University (Science Education) and Gwynedd Mercy University (K-12 Administration).
Ricardo Rodriguez, Ed.D.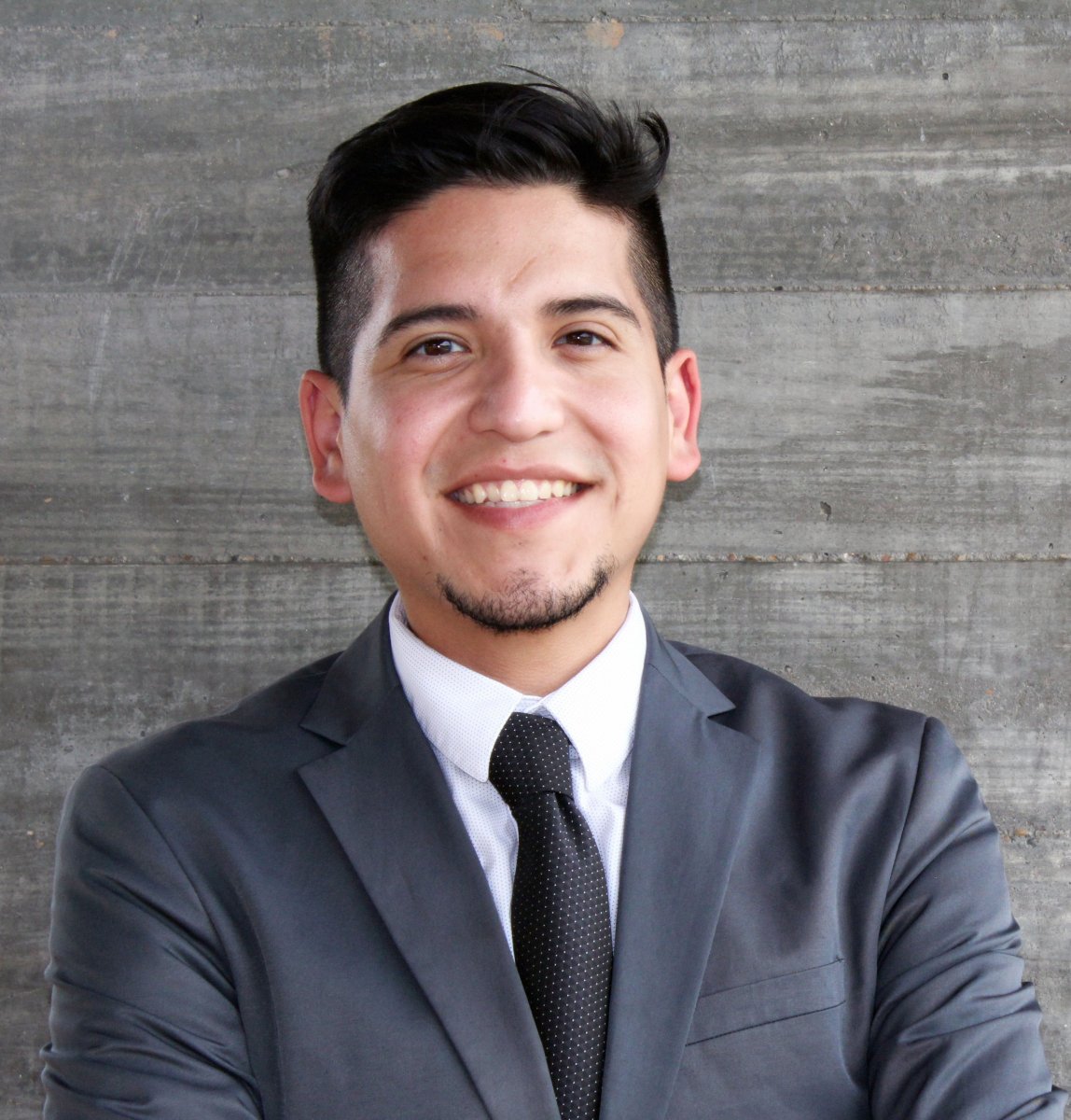 Manager of Greater Houston Programs
Latinos for Education
Rick Rodriguez is the Director of National Programs with Latinos for Education, focused on developing and executing on strategies that drive success for Latinos for Education's programs. These efforts focus on bringing together a talented network of Latino change-makers, cultivating effective Latino leaders, and providing long-term career development support.
Prior to this role, he served as a Portfolio Manager with YES Prep Public Schools leading efforts to identify technology solutions across the system. He has also led efforts with Houston ISD, the largest district in Texas, where he launched multiple district-wide initiatives focused on building a "Grow Your Own" approach to diversifying the teacher pipeline and ensuring the workforce best reflected the students being served. These efforts have incorporated collaborative approaches to education strategies which center on the needs of students and families while engaging necessary internal and external stakeholders in the process.
As a first-generation Mexican-American and college graduate, Rick acknowledges the challenges that our Latino students face in education. Barriers to success have further fueled his mission to ensure that the work is laser focused on removing such education barriers for others. Rick is a strong believer in Latinos for Education's "Work Con Ganas" value and is determined to lead efforts that bring about equitable education practices for all students.
Rick is a graduate of United Way's Project BluePrint, Leadership ISD's Civic Voices Fellowship, and Houston Hispanic Chamber of Commerce's Emerging Leaders Institute. He also currently serves as a member of Houston ISD's District Advisory Committee. He holds a B.A. in Sociology from Texas A&M University – San Antonio, an M.S. in Human Resource Development from the University of Houston and an Ed.D. in Professional Leadership K-12 from the University of Houston.
Justin Shaifer
Founder and Executive Director
Fascinate, Inc.
A rising star in STEM education and advocacy, Justin Shaifer is a LinkedIn Top Voice in Technology and popular science communicator with a talent for understanding and inspiring Gen Z. He is the Founder and Executive Director of Fascinate, Inc., a nonprofit that partners with organizations such as Microsoft, Google and the MIT Media Lab to excite underrepresented students about STEM careers. He is also a science education PhD student at Teachers College of Columbia University and host of WGBH's live science show, Escape Lab featured on Twitch. Known for the Magic Cool Bus Project and his TEDx talk, "How to Speak Generation Z," Justin is a prominent presence on social media. He continues to reach millions with his content, keynotes and workshops.
Justin's goal "to be for STEM what ESPN is for sports" and to inspire young people to "embrace their inner nerd despite their surroundings," springs from his own life experience. Growing up in a single parent home on the South Side of Chicago, he had little awareness of the potential of a STEM career. Self-taught and fascinated by science, Justin earned scholarships from NASA and NOAA that covered 100% of his tuition and room and board at Hampton University. Justin graduated with a degree in marine and environmental science, earning the department's highest GPA while also serving as student body president. Committed to paying his success and love of science forward, Justin founded Fascinate, Inc. a nonprofit that reaches out to underrepresented students to "Get Them Into STEM!" through culturally responsive STEM curriculum. He recently launched the Magic Cool Bus, a mobile museum and STEM program that "travels to schools in black and brown neighborhoods offering guided instructional play with 3D printers, drones and other gadgets." His other notable work includes 'Hood Science, an animated series designed to demystify STEM concepts for urban students and Fascinate, a YouTube channel featuring animations and explanations of STEM concepts. Justin's work has been featured in Forbes, Variety, Essence and other media.
Bobbie Shujaa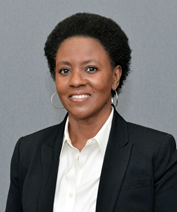 Site Coordinator
Southern University and A&M College/LIGO
Bobbie Shujaa is the Site Coordinator of the Laser Interferometer Gravitational Wave Observatory Research Center (LIGO) at Southern University and A&M College in Baton Rouge LA.  She has a Bachelor of Arts in elementary education.  She is an educator with 33 years of teaching experience specializing in middle school physical science.  Her experiences include 16 years as site coordinator and facilitator for professional development for three STEM-related projects at Southern University and Director of Joseph Meyinsse Leadership Institute for culturally relevant pedagogy.   In addition, Bobbie is the co-owner of an educational consulting firm, Sankofa Educational Studies Institute, LLC (SESI) and is committed to creating both an educational environment and learning experiences for students that honor and respect who they are.
Dr. Kimberlin Sturgis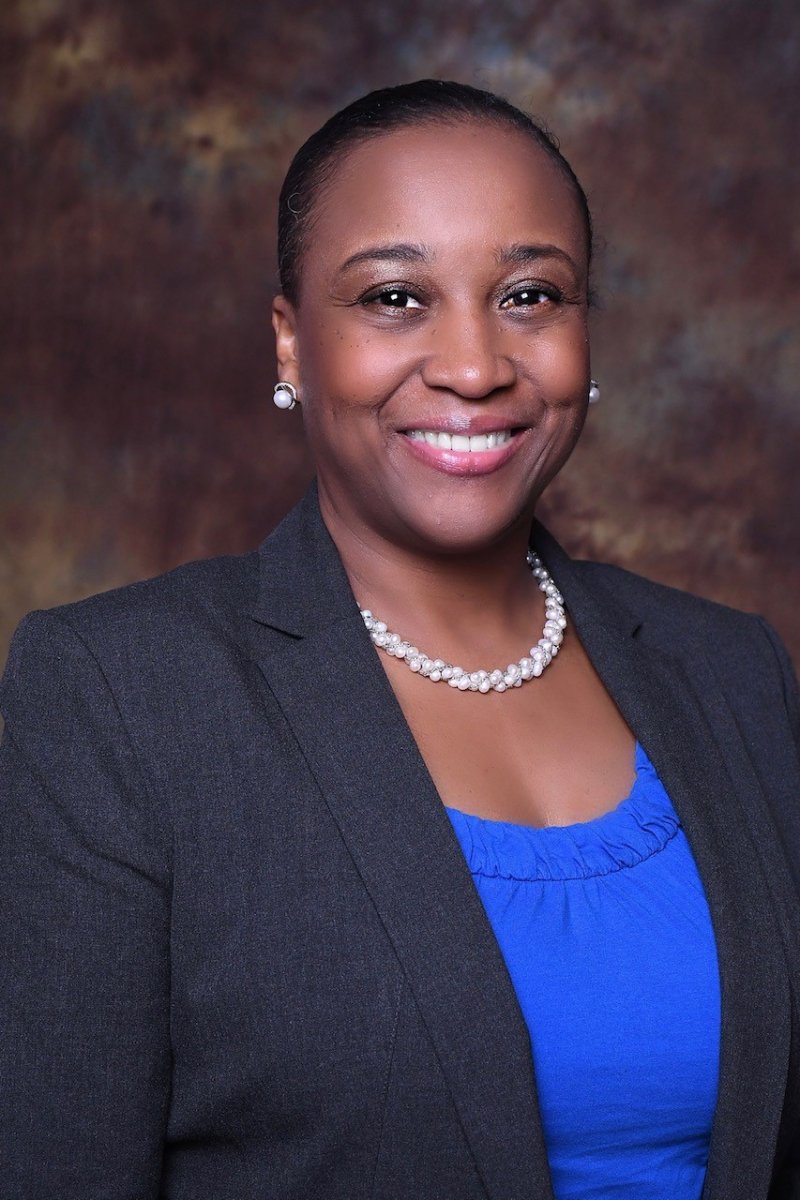 Founder and CEO
Canji Consulting, LLC
Dr. Kimberlin Sturgis is the founder and CEO of Canji Consulting, LLC. The purpose of Canji is to connect companies with the communities they serve through workforce development, small business development, and educational opportunities. She started her firm with 17+ years in formal and informal K-12 education experience. Prior to starting her company, Kim was the Manager of Curriculum and Evaluation at the Children's Museum of Houston (CMH). Before joining CMH Kim held various positions in the Houston Independent School District including chemistry teacher, content specialist, and principal. Additionally, she served in the Air Force Reserves and worked as an Environmental Chemist in the public sector. Kimberlin holds degrees from Alcorn State University (BS in Chemistry) and Prairie View A&M University (MEd in Curriculum and Instruction and PhD in Educational Leadership). Her thirst for knowledge has always been the driving force behind her pursuits in life. As a result, she returned to school to obtain her MBA from Rice University, concentrating her studies in entrepreneurship.
Network for Emergent Socio-Scientific Thinking (NESST) Advisory Committee
Syahrul Amin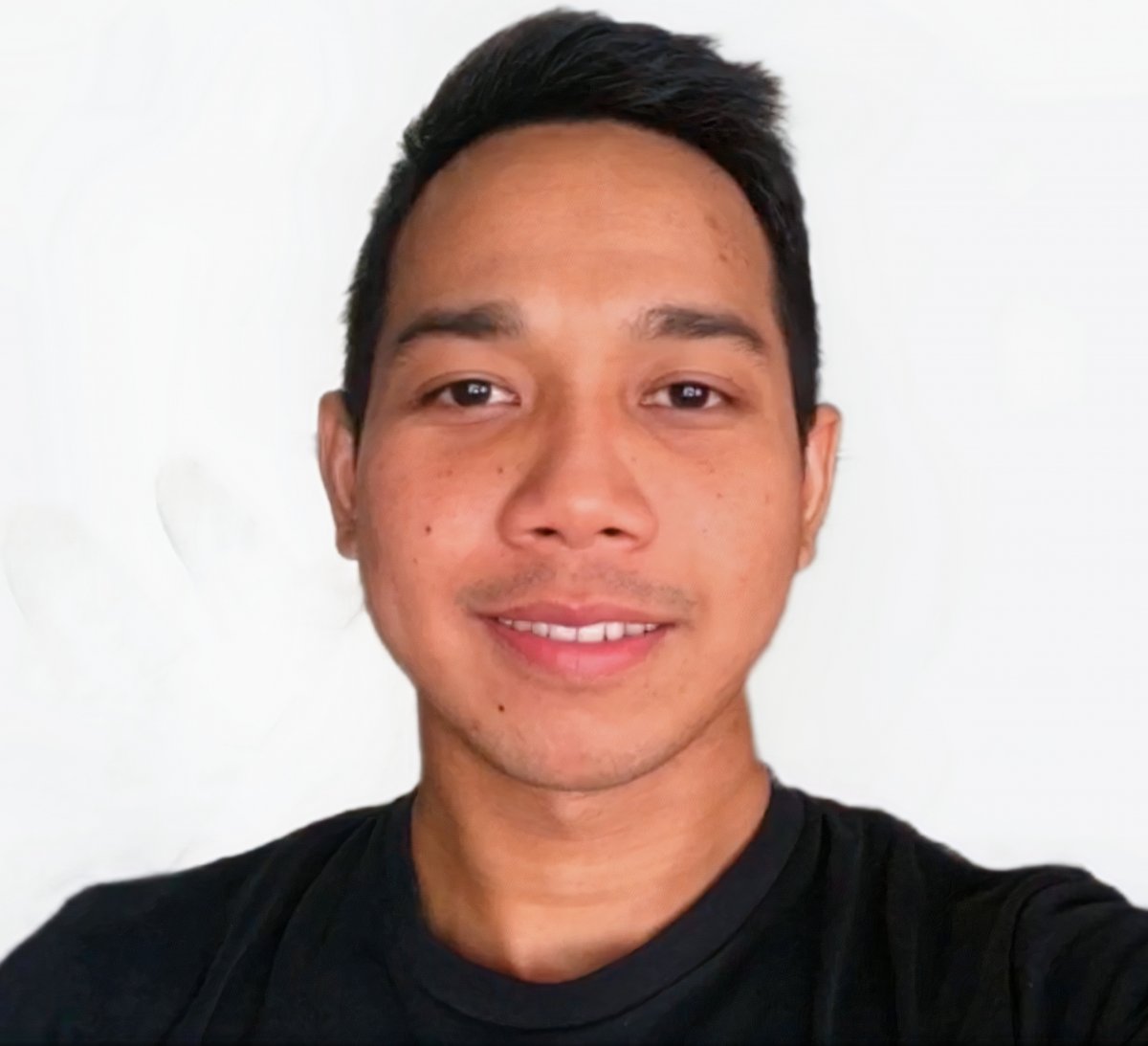 Doctoral Student in Science Education
Texas A&M University
Syahrul Amin is a doctoral student in Curriculum & Instruction with a specialization in Science Education at Texas A&M University. He is an Indonesian native who speaks Indonesian, English, and Malay fluently. He is currently learning Finnish and Arabic. He joined Texas A&M University after being awarded a Fulbright scholarship from the U.S. Department of State in 2018. He completed his Master's in Curriculum & Instruction with a specialization in Science Education in August 2020.
He is experienced in K-12 science teaching for over 4 years and has been working in numerous STEM education projects for the last 3 years. Professionally, he worked as a science teacher for four years. He taught biology, chemistry, and integrated science in K-12. He has been actively involved in several research projects in science and engineering education at Texas A&M University, Iowa State University, Prairie View A&M University, West Virginia University, and Health Science Center in College Station.
Recently, he worked in an NSF-funded project that emphasized the nature of science and nature of engineering and their role in improving STEM education. Currently, he is working as a research assistant at West Virginia University in which he analyzes the data quantitatively in a project that promotes STEM in a rural West Virginia country. His current research interests focus on the following but not limited to the nature of science and nature of engineering and their role in improving STEM education; ways to explore engineering instructions in K-12 science classroom; ways of multilingual and multicultural society perceive science; and the use of language ideologies of science education in a context of diverse learners.
Dr. Victoria Brennan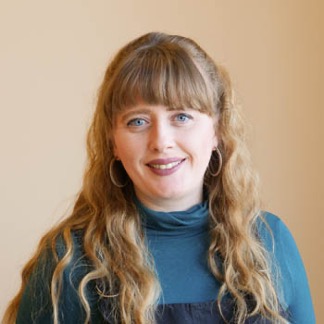 Senior Lecturer, School of Education
Liverpool John Moores University
Dr. Victoria Brennan is a former science teacher and current Senior Lecturer within the School of Education at Liverpool John Moores University, UK. Victoria's research focuses upon science education and engaging underrepresented demographics in science. Upon undertaking her MSc in Science in Society, which focused on engaging girls in physics, Victoria's Ph.D. focused upon participation of learners from lower socio-economic backgrounds and how outreach activities may be used to engage learning and continuation in post-compulsory science. Thus, exploring the idea of diversity in STEM, social justice and building science capital encapsulate her research interests and experiences.
Whilst also focusing on supporting and developing future science teachers, along with research and scholarship within her role as a Senior Lecturer, Victoria still engages in science outreach events with school-aged learners. Victoria is part of the LJMU 'Absolute Chemistry' team which was derived from a 5-year longitudinal chemistry outreach project funded by the Royal Society of Chemistry entitled 'Chemistry for All'. Being able to still engage in working with younger science learners, educating teachers and researching science education means Victoria continues to have a holistic approach to the constant improvement of the design and instruction of science.
Yadu Chengarapallil Jyothikumar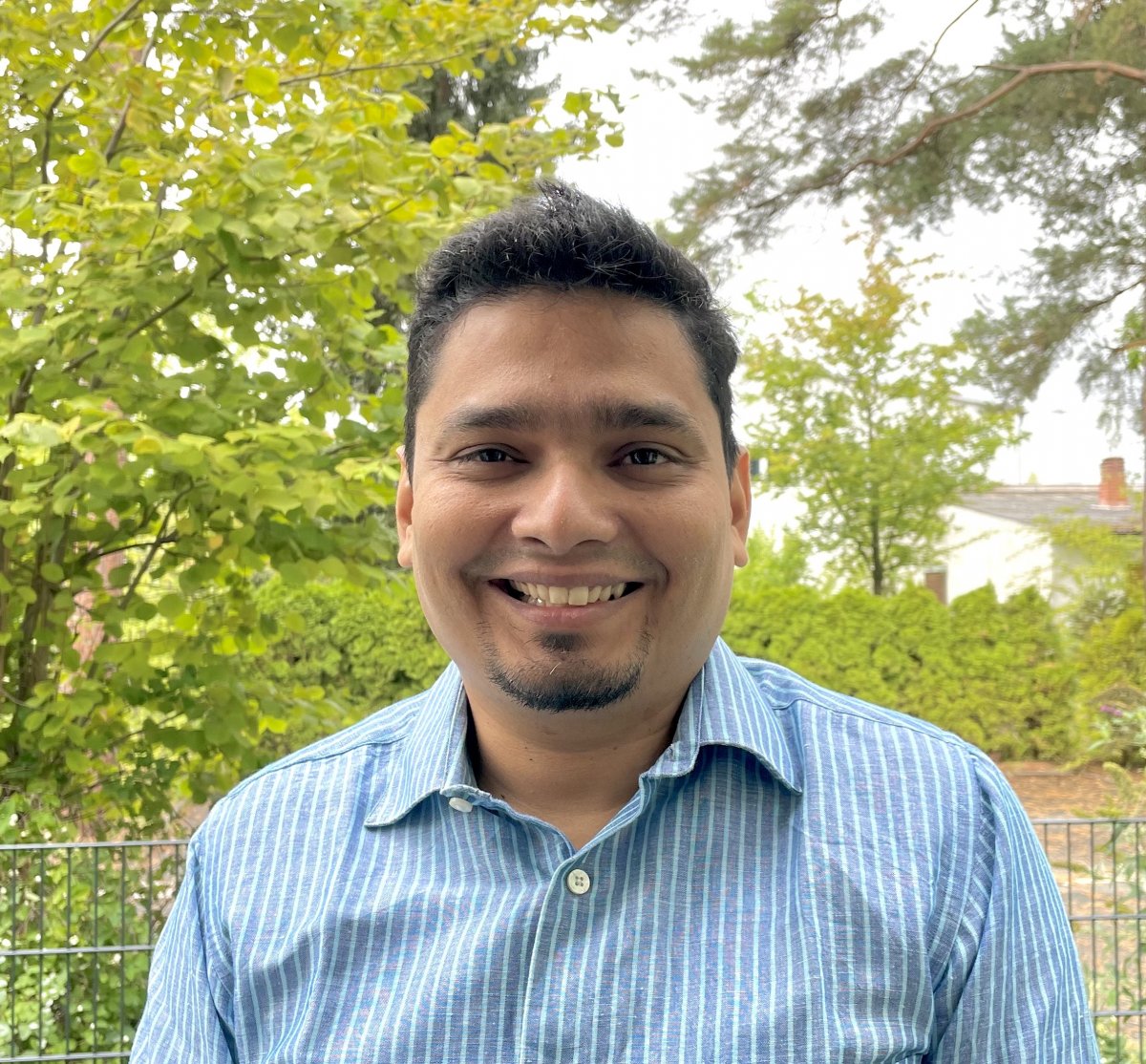 Program Consultant
Agastya International Foundation
Yadu is a program consultant with Agastya International Foundation and a member of ThinQ. He completed his Bachelor's in engineering in 2009 and subsequently worked as software developer in India and the US for 8 years. Afterwards, he switched career to join Agastya, a non-profit organisation working to bring the experiential STEM teaching-learning methodologies to economically underprivileged learners and government / public school educators.
At Agastya, Yadu worked with educators and specialists from around the world for developing and running professional development workshops aimed at introducing new pedagogies and organisational strategies for its beneficiaries and stakeholders. In addition to this, he was part of re-designing the intervention model for Agastya Young Instructor-Leader program and creating a curriculum for introducing foundational inquiry skills for students. With his technology background, Yadu also contributed towards developing digital learning resources and platforms for the non-profit.
Through his work at Agastya, Yadu became interested in the process of developing academic capacity through inquiry and critical thinking. This led to his association with ThinQ – a collective of educators who view education as the process of all-round development of the mind through the experience of learning and inquiring. Through ThinQ, he seeks to develop the mindset for Inquiry-Oriented Learning which calls for deeper conceptual understanding and integrated learning that unifies concepts across disciplines. At ThinQ, he contributes towards developing teachinglearning resources and facilitating sessions / courses on 'Inquiry and Critical Thinking.'
Janet Coffey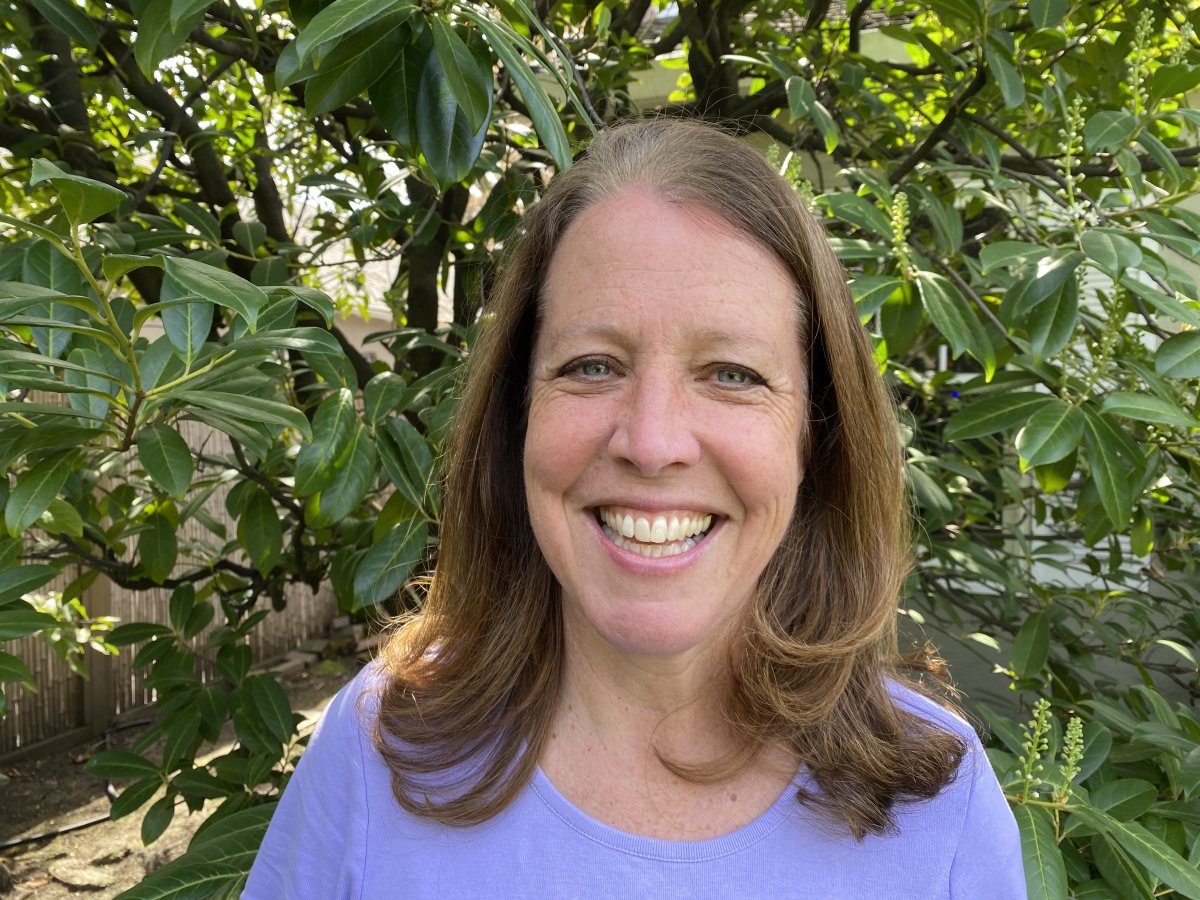 Program Director
Gordon and Betty Moore Foundation
Janet Coffey is a program director at the Gordon and Betty Moore Foundation. She oversees the Foundation's work in science engagement and learning, including the Curiosity-Driven Science Initiative, which aims to bring high-quality science- and engineering-rich experiences to youth and their communities. At the core of the work is the firm belief that curiosity in our natural world is a driving resource for everybody, whether professional scientist on the frontier of knowledge or 10-year-old girl exploring bugs in the backyard. The foundation attends closely to the design of learning experiences – investing in ways that support authentic engagement with science, meaningful problem solving, and, importantly, the joys of asking questions and figuring things out, and seeks to understand what works and for whom. Before joining the foundation, Janet was on the faculty in the College of Education at the University of Maryland. She began her professional career in science education at the National Academies of Sciences and taught middle school science in Washington, D.C. She has an undergraduate degree in Human Biology and a Ph.D. in Science Education, both from Stanford University.
Yushun Ding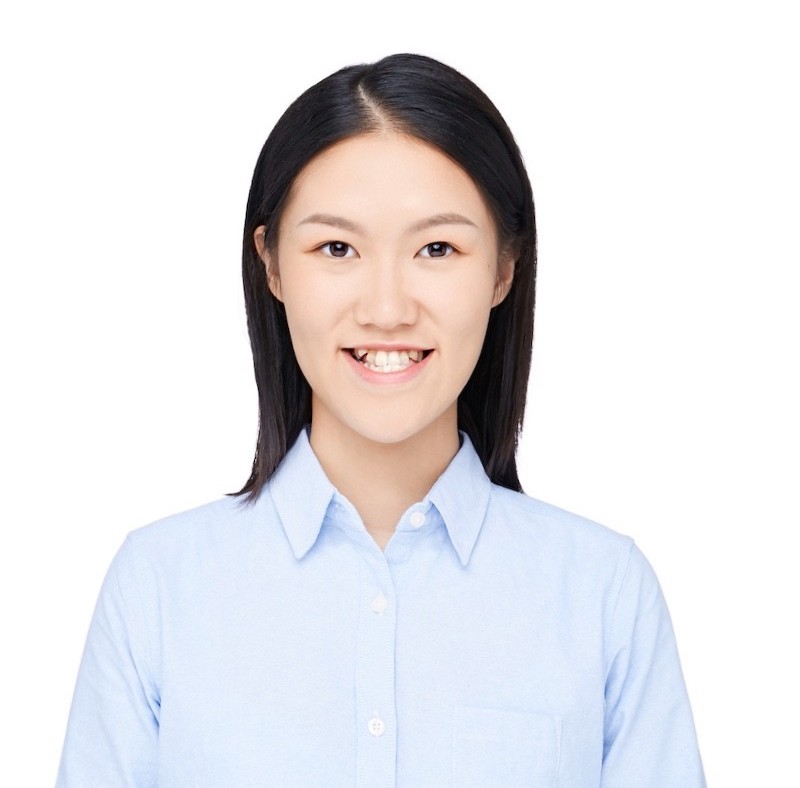 Undergraduate student in Economics and Global Studies
University of Virginia
Yushun is from Shanghai, China. She is currently pursuing an B.A. in Economics and Global Studies - Environment and Sustainability at University of Virginia. With a wide interest and practical mindsets, Yushun likes to apply knowledge to daily practices. She is currently a Green Labs intern working in the Office for Sustainability at UVA, facilitating collaboration and engagement in a multi-disciplinary group to develop and implement strategies to encourage lab sustainability. Out of school, She is an active member of Residential College, Cavalier Daily and film festivals. She was awarded the George C. and Carroll F. M. Seward scholarship in 2022 for her outstanding public services, including zero waste advocacy, riverway cleanup, volunteer teaching, and citizen scientist. In summer 2022, Yushun interned with Smithsonian Science Education Center and assisted with Professional Services Team.
Prior to attending university in the United States, Yushun was passionate about preserving historical culture and community engagement. She founded and ran the Artistory (Art + History) Club for four years. By leading museum tours and introducing on-hands craftwork, she raised awareness of cultural preservation and let club members know about the community they live in. 
As an exchange student in her hometown in the first year of college, Yushun volunteered teaching kids environmental sciences and designed nature-based family handicraft activities in an interest class. From then on, she wishes to help youth people freely explore nature with curiosity and innovation through accessible education opportunities. Therefore, she co-founded GlobalMinds education organization which provides kids from less developed areas with an online language curriculum with environmental science topics. She hopes that there are diverse information channels for the youth to not only learn knowledge but also share and deliver messages to the world with confidence and inspiration. 
Besides passion about education, Yushun is interested in communications and literature. She posted many graphics for plants found on her field trips and made each trip into a short film or interview. On weekends, she invites friends to discuss books and go hiking. She would like to enlarge the possibilities of life by conversations and experiential learning.
In the future, Yushun will pursue graduate school in education or join in NGO and community work. She wishes to connect people from different backgrounds and empower people to live a happier life in a sustainable environment. 
Ayman Elsayed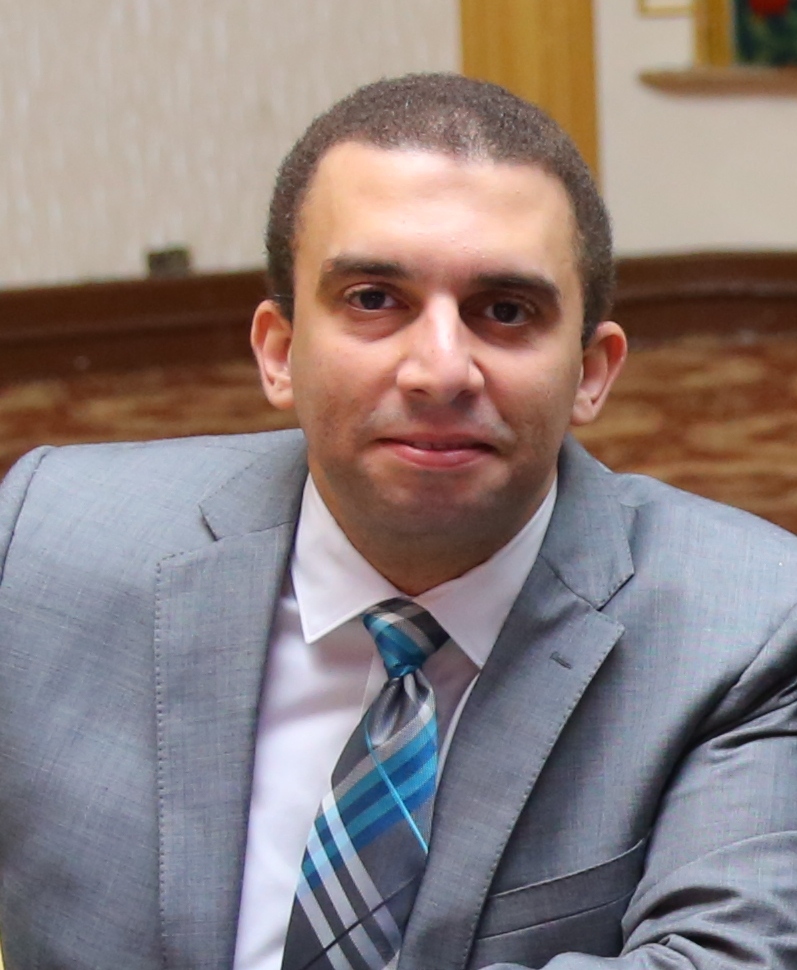 Director of Planetarium Science Center
Bibliotheca Alexandrina
Eng. Ayman Elsayed got his Bachelor's degree in Electronics and Communications, Faculty of Engineering, Alexandria University in 2002, and joined the Bibliotheca Alexandrina in the same year. He has a Master's degree in Business Administration from the Arab Academy of Science and Technology. His experience in managing informal educational programs and events has developed over the years through his work at the Bibliotheca Alexandrina (BA) Planetarium Science Center (PSC) in Alexandria, Egypt, where he has held the position of the PSC Director since 2015.
Ayman is responsible for designing and supervising educational activities at the BA under the umbrella of science and technology communication, dedicated to children and the public at large. He succeeded in extending Hands-on Science activities to other governorates, through PSC affiliated centers and outreach programs all over Egypt. Ayman has also developed great expertise and networking through establishing numerous collaborations and partnerships with international science centers and museums.
Plus his duties, Ayman is a member of the National Council of Culture and Knowledge, jury member of Eureka Prize of Excellence in education and scientific dissemination fields in the Mediterranean, and advisory board member of the Association of Science and Technology Centers (ASTC) magazine "Dimensions", plus multiple committees at the Egyptian Academy of Scientific Research (ASRT) related to science communication, as well as his role with different national projects related to the field of informal education. He is also the founding chair of Compete NGO, an Egyptian foundation dedicated to youth development and society support in the local community, with a focus of connecting graduates of vocational schools to the industry. It acts as a hub between different national and international stakeholders to serve the Egyptian youth development ecosystem.
Dr. Angela Fitzgerald

Adjunct Associate Professor in Science Curriculum and Pedagogy
University of Southern Queensland
Dr. Angela Fitzgerald is an adjunct Associate Professor in Science Curriculum and Pedagogy in the School of Education at the University of Southern Queensland. She is also currently an Assistant Principal at a small rural secondary college (Years 7 to 12) in south-east Australia.
Ange completed a double degree in science and education before completing an honors project examining the beliefs that pre-service teachers hold about good teachers, good teaching and good learning. Following this project, she worked for three years in a rural secondary school teaching mainly in the learning areas of psychology and general science. In her final year at the school, she worked as part of a team implementing an alternative learning and teaching program for Year 9 students.
Ange's desire to want to know more about learning and teaching to assist in being a better teacher as well as an interest in inclusive education led her to study in the area of special educational needs. This study indirectly took her across the country to Western Australia where she used video-based research to explore effective teaching practices in primary science education.
In 2013, Ange had the opportunity to move to Jordan (in the Middle East) for two years to build capacity in a Jordanian non-governmental organization, Petra National Trust (PNT) through Australian Volunteers International. She supported a small team of local staff in the role of education advisor to develop curricula for both students and teachers to explore a variety of themes connected to Petra.
Ange returned to Monash University in 2015 in the role of the liaison for International Professional Experience, which saw her grow the program to 12 sites across the world with approximately 300 pre-service teachers a year completing placements in diverse culturally settings. This led to supporting professional experience across the entire Faculty in 2017 in a Director role. Over 2018 to 2020, she went onto various leadership roles at the University of Southern Queensland that all ultimately converge around improving professional practice in schools and higher education settings through program improvement to enhance student learning outcomes.
Ange's main focus, and where she really likes to direct her energy, is engaging in activities that support pre- and in-service teachers in developing their confidence and competence in the teaching of science/STEM in primary school settings. She is passionate about classroom-based research and school-based teacher education as well as identifying ways in which she can collaborate with schools and teachers to improve and enhance primary school science/STEM. Her expertise in this field has been recognized nationally and internationally through implementing professional learning, extensive publishing, consultancy projects and invited keynote addresses.
Ange brings to NESST an array of knowledge and experiences in science/STEM education and a drive to lead positive change and actions in this space.
Amy Kuntz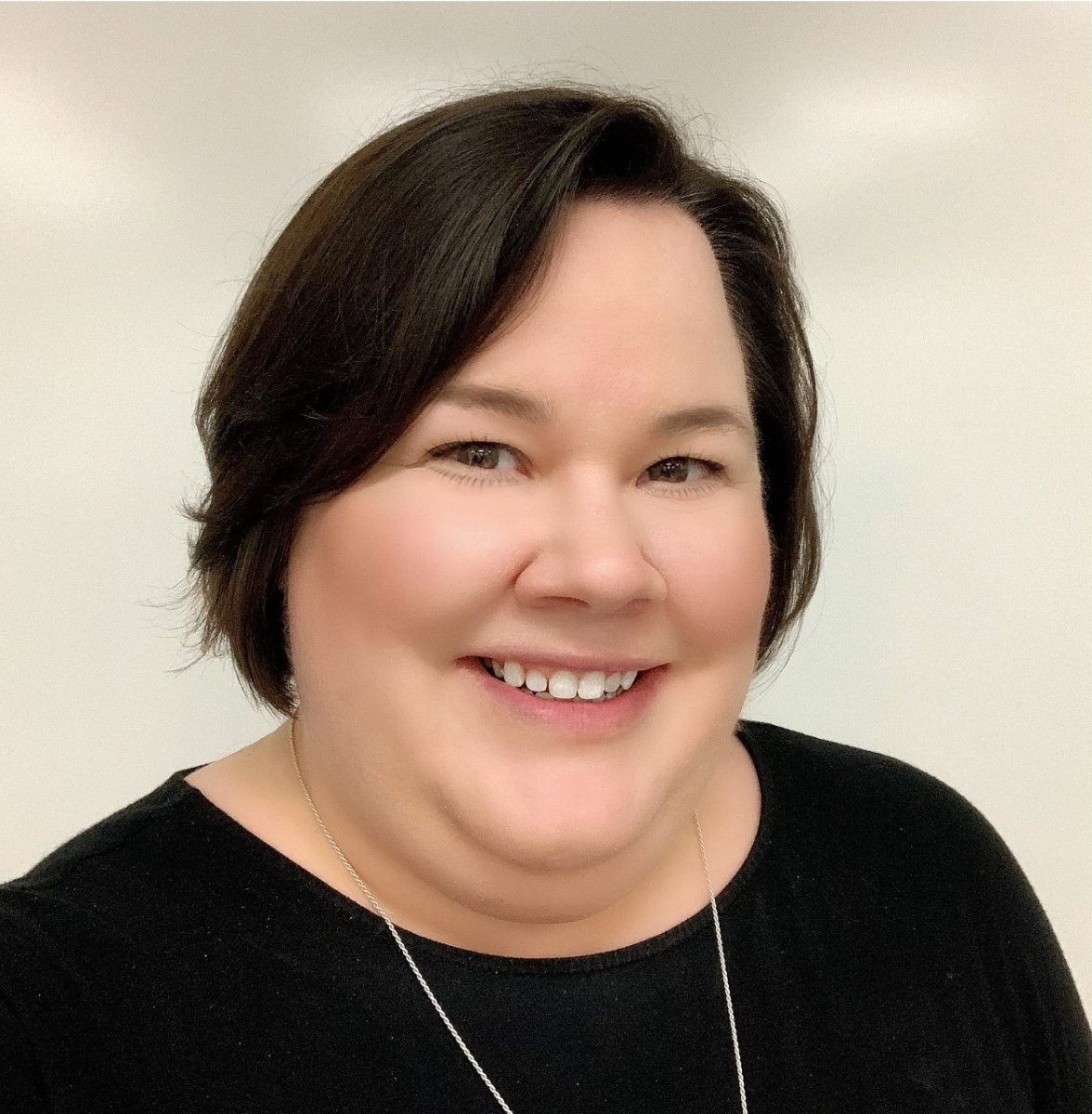 Teacher
Caro Community Schools
Amy Kuntz was born, raised and then returned to be a teacher in Caro, Michigan for the last 20 years after graduating from Huntington University. She has since received a Master's Degree in Educational Technology from Boise State while teaching in a diverse selection of levels and topics K-12.
In recent years Kuntz has been involved in a variety of STEM related activities and groups, including speaking at conferences and symposiums. She is a LEGO Education US Master Educator, part of Michigan's Innovative Educator Corps, a regional Maker Ambassador, has worked with AVID and Amazon Future Engineer on piloting a computer science course, attended SSEC's summer academy for teachers, been a 3-time Dow Corning Foundation Community STEM Fellow, as well as co-running an after school elementary coding/robotics club and directing National Inventors Hall of Fame's Camp Invention locally. Amy is passionate about the many aspects of STEM education and bringing opportunities to her students and their rural community. She chronicles these activities and grants through her education blog and YouTube channel, That's Elementary!
David Lapides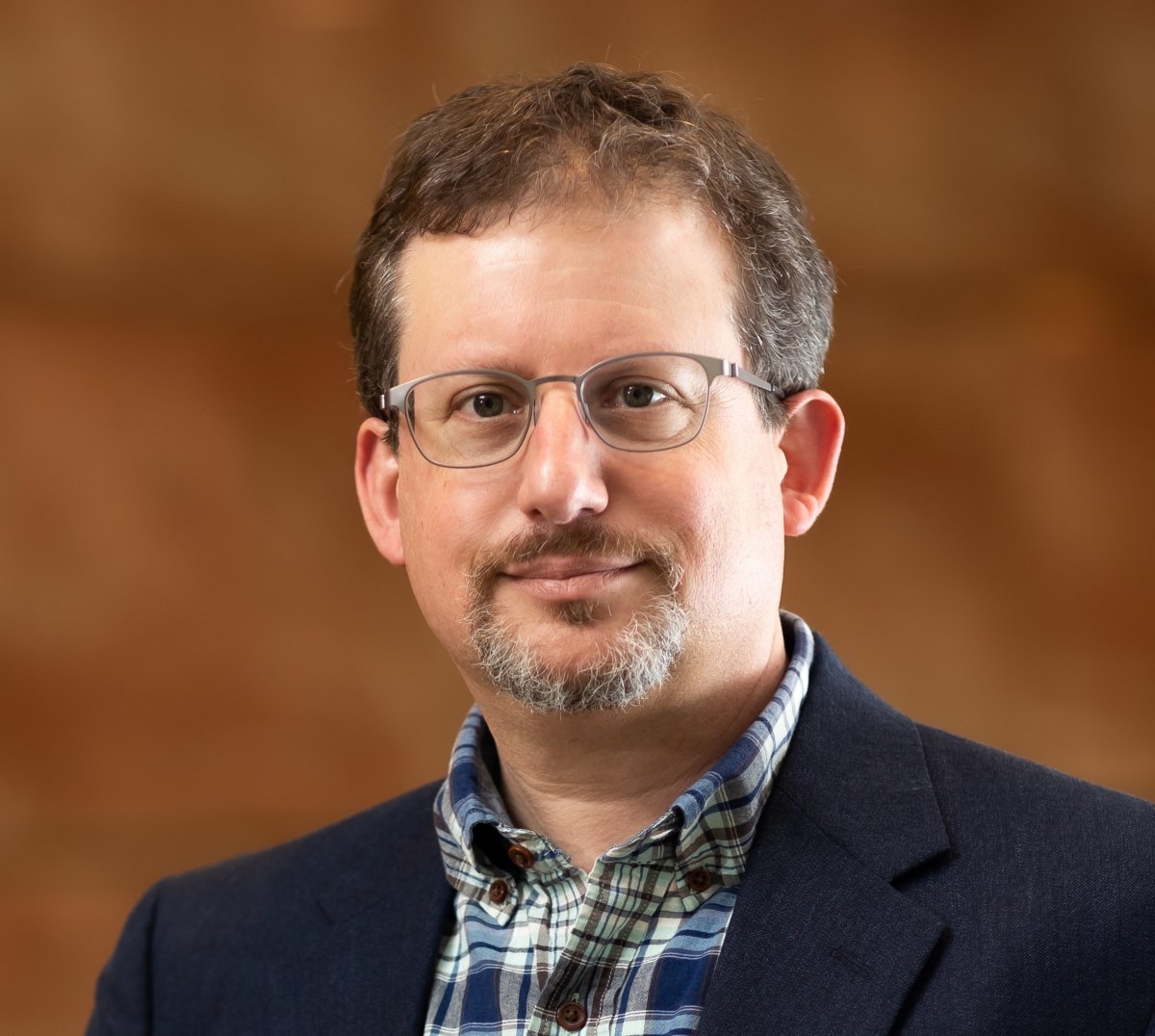 Vice President of Programs
Let's Talk Science
Since 2016, David Lapides has been Vice President of Programs for Let's Talk Science, where he leads the team responsible for STEM-based programming for youth, volunteers and educators. David also chairs the Let's Talk Science Educator Advisory Panel (LEAP), consisting of delegates from Ministries and Departments of Education as well as science teacher associations from across Canada.
A former educator, David held various senior management roles in his 11 years with Calgary-based SMART Technologies, a leader in collaborative learning technology. David's responsibilities for the global education sector included strategy, product management and policy advocacy. In these roles, he worked with educators across Canada and around the world to transform teaching practice and improve learning outcomes, especially in STEM subject areas. Prior to SMART, David was Vice President of Operations for ExploreLearning, makers of the award-winning digital math and science simulations known as Gizmos. He was a co-founder and Director of Product Development for the ActiveInk Corporation, a pioneer in online, inquiry-based, interdisciplinary environmental studies. David was a teacher and researcher in the prestigious Digital Writing and Research Lab (DWRL) at the University of Texas at Austin. He has also worked as an active speaker and advisor for organizations that provide technology-enabled resources for teaching and learning.
In addition to his participation in the Smithsonian Science Education Center's STEM4SD and NESST initiative, David is also a member of advisory committees for C21 Canada and the Canadian affiliate of the Super Dual Auroral Radar Network (SuperDARN Canada).
David holds a B.A. in English from Amherst College and an M.A. in English Literature from the University of Texas at Austin. He also holds the PMC certification in technology product management.
Dr. Irene Porro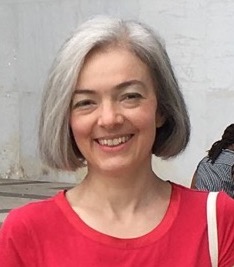 Director of Christa McAuliffe Center for Integrated Science Learning
Framingham State University
Dr. Irene Porro is the Director of the Christa McAuliffe Center for Integrated Science Learning at Framingham State University. She is also the lead for the MetroWest STEM Education Network, a member of the STEM Learning Ecosystems Community of Practice, an international network of STEM ecosystems dedicated to promoting quality education and career pathways in science, technology, engineering and mathematics.
A native of Torino, Italy, Dr. Porro received a Ph.D. in Space Science and Technology from the University of Padova, Italy. She joined the Harvard-Smithsonian Center for Astrophysics in Cambridge, Massachusetts, to pursue astrophysics research first as a Smithsonian Predoctoral Fellow and then as a Radcliffe Fellow to then move to the Max Planck Institut für Astronomie, in Heidelberg, Germany. Before joining Framingham State University, she was the Director of the Education and Outreach Group of the Kavli Institute for Astrophysics and Space Research at the Massachusetts Institute of Technology. Dr. Porro is an alumna of the International Space University, an international education program that specializes in providing graduate-level training to the future leaders of the emerging global space community.
A professional scientist with a deep commitment to social justice, in her work Dr. Porro combines research skills in physics and astrophysics with an interdisciplinary, now transdisciplinary, approach to education to promote equity and diversity in STEM fields. She is devoted to promote and grow strategic partnerships to produce learning programs aimed to foster science learning as a means of personal and community agency. Deeply aware of the benefits and sense of empowerment that exposure to the integration of art and science learning experiences produces, she is proud to serve on the advisory board for Catalyst Collaborative @ MIT and to work to support initiatives where both the arts and the sciences are fully respected and valued.
Mariana Sepiurka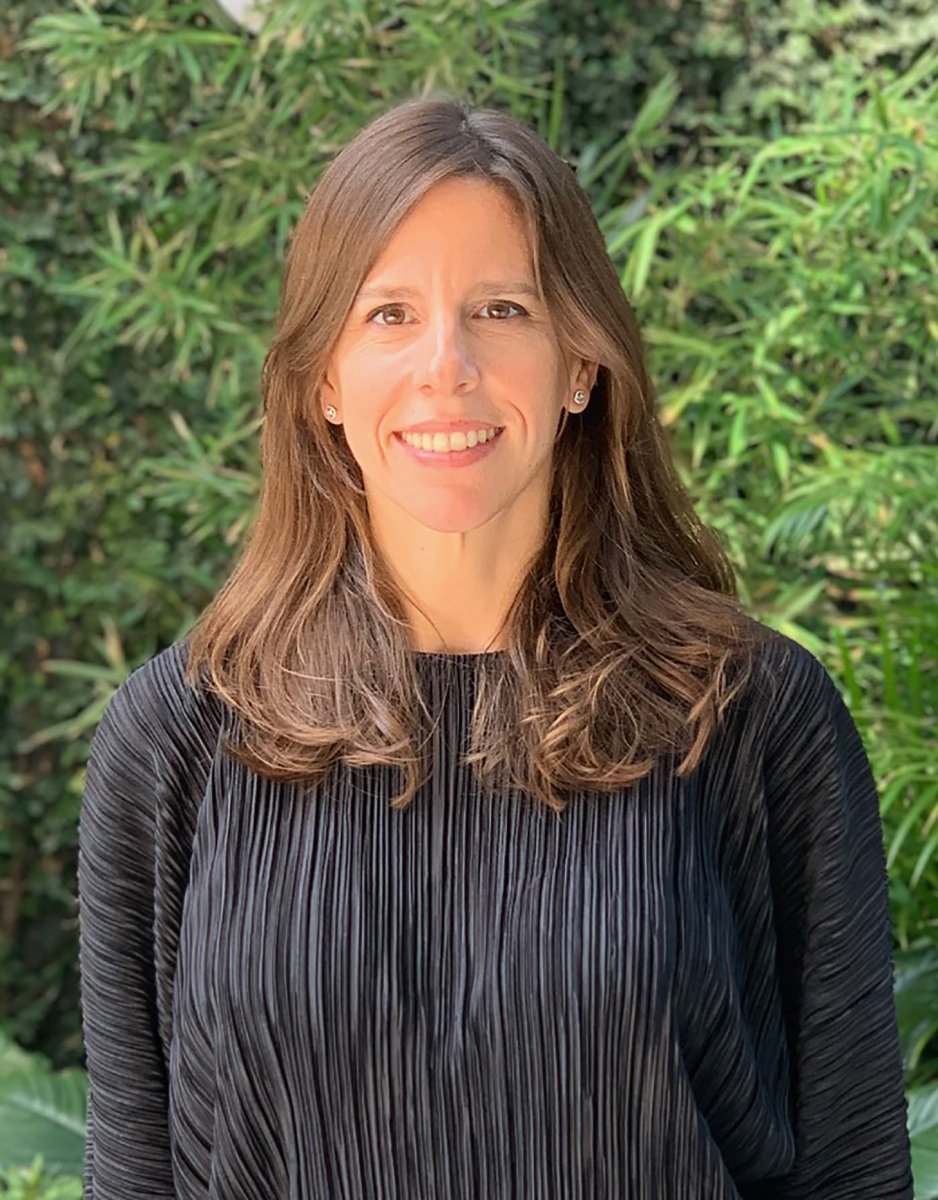 Co-Founder
XSTEM
Mariana was born and raised in Buenos Aires, Argentina. She has a technical degree in Industrial Design and then graduated as an Architect from the University of Buenos Aires. She has been working as an architect for more than 20 years, designing and building for a variety of architecture fields and purposes, such as architecture for education, for health, residential buildings, social housing, etc., with a special focus on education and culture. She has obtained prizes and distinctions in international competitions. She has worked with internationally renowned architects such as Architect Clorindo Testa and Swiss Architect Mario Botta.
Mariana has a deep interest in design innovation within the sustainability framework and the potential this brings to preserve the resources of the next generations. She believes that STEM education is the right path for building a responsible global citizenship, capable of building skills of empowerment and agency to take action for a fairer, more inclusive and sustainable world.
In this search for a mindset change, she has co-founded XSTEM with the aim of fostering and implementing STEM education in Latin America, helping educational institutions include a high-quality STEM offer for elementary, middle and high school students. This pioneer organization has designed a system that covers all the steps of STEM implementation, including professional development for educators, the selection of high-quality curricula, advisory on the implementation, program assessment to monitor the quality of the implementation, and the development of STEM content for OST. This being part of a cycle of continuous improvement and learning for the educational community and creating a robust professional development system.
She has been certified at PEAR as a DoS (Dimension of Success tool) observer, to assess STEM quality programs. She completed the "WISE" program (Women in STEM Entrepreneurship), an initiative of IAE Business School in alliance with IDB. She also participated in "Innovation Experience" in Israel, a program promoting innovation, entrepreneurship, and global business development.
Brandi Stroecker
Director
Tennessee STEM Innovation Network
Brandi Stroecker is an educator, professional learning designer, and an advocate for K-12 STEM integration. As the Director of the Tennessee STEM Innovation Network (TSIN), managed by Battelle, she works to advance STEM exposure in K-12 classrooms across Tennessee. In this role, she has supported the TN Department of Education and local education agencies in developing strategic plans and education policy to build educator capacity in STEM disciplines. She has provided the creative vision, as well as led professional learning and STEM programming, launching school-wide STEM integration models, growing the number of teachers qualified to teach work-based learning and advanced computer science (CS) courses, and expanding postsecondary STEM opportunities for students.
A veteran educator, Stroecker has spent over a decade teaching 6-12th grade Science and STEM in high poverty, urban schools. In 2012, the Tennessee Science Teachers Association honored her work with an Excellence in High School Science Teacher Award.
Throughout her career, Stroecker has worked to expand STEM learning opportunities for economically disadvantaged communities, both urban and rural. She used her education and experience to design and scale the Tennessee Rural STEM Collaborative (TRSC), an innovative solution to reducing teacher isolation and to improve the participation and advancement of K-12 rural students in STEM immersive experiences. The TRSC was cited by H.R.4979 - Rural STEM Education Act – as a promising practice to advance STEM education in rural communities.
Stroecker holds a Bachelor's degree in Biology from the University of Memphis, a Master's degree in K-12 Education from the University of Tennessee, and a Master's degree in Educational Leadership from Christian Brothers University. As a first-generation college graduate growing up in rural Arkansas, her family had limited access to STEM and Science disciplines, as well as higher education. She hopes to help provide STEM and Science opportunities for all children regardless of zip code. As a mom of three boys, the outdoors is always a part of any free time they spend together.
Dr. Kathryn Strom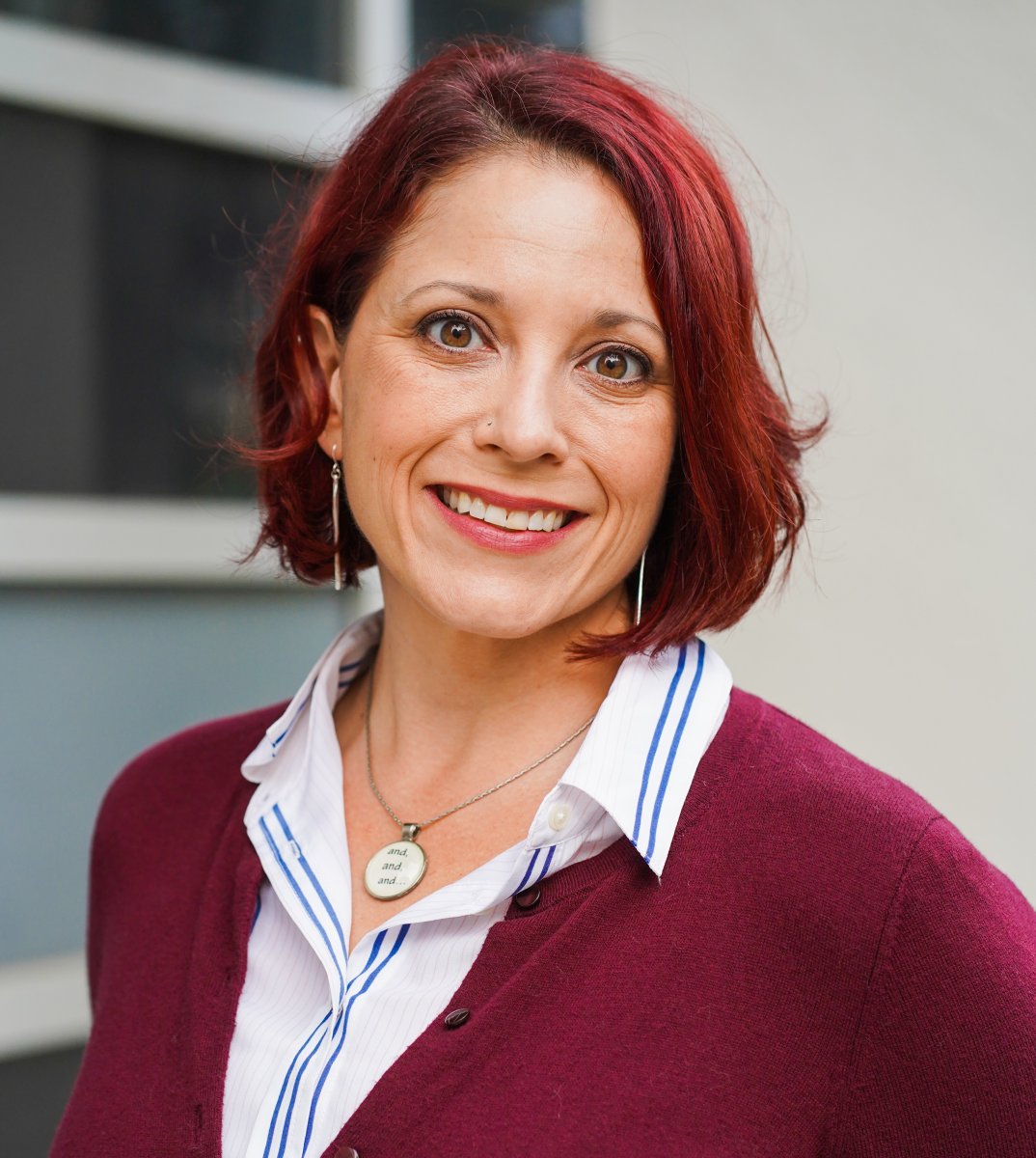 Associate Professor of Educational Leadership and Director of CSUEB's Center for Research on Equity and Collaborative Engagement
California State University, East Bay 
Kathryn Strom is an Associate Professor of Educational Leadership at California State University, East Bay and Director of CSUEB's Center for Research on Equity and Collaborative Engagement. As core faculty in the Educational Leadership for Social Justice EdD program, Dr. Strom teaches courses grounded in critical and complex perspectives in education and aiming to help current and future educational leaders think about and do education differently. A pioneer in bringing non-linear perspectives to the field of teacher development, Dr. Strom combines multiple critical and complex theories to study teacher learning and practice, as well as to advocate more broadly for different ways of thinking-being-doing in education and academia. Most recently, Dr. Strom led a double special issue on non-linear perspectives in teacher development in the journal Professional Development in Education, overseeing the curation and publication of a set of 22 papers using multiple complexity perspectives to develop knowledge regarding teacher learning, development, and ongoing support. She is also the co-author of Becoming-Teacher: A Rhizomatic Look at First Year Teaching and Decentering the Researcher in Intimate Scholarship: Critical Posthuman Methodological Perspectives, as well as numerous peer reviewed articles in journals such as The Journal of Teacher Education, Teachers College Record, and Equity and Excellence in Education.
A former secondary history teacher and educational leader, Dr. Strom received her PhD in Teacher
Education and Teacher Development from Montclair State University, where she focused on socialjustice oriented preparation for teachers in urban settings, culturally and linguistically responsive teaching, and theories of complexity. After receiving her doctorate, she spent two years at WestEd as a research associate with the Quality Teaching for English Learners (QTEL) Initiative, creating and leading professional development for teachers and leaders around powerful pedagogies for multilingual learners and conducting research with districts aiming to better support their multilingual learner preparation. Since joining the faculty at CSU East Bay in 2015, Dr. Strom has participated as senior research personnel in projects including the federally-funded International Consortium of Multilingual Excellence in Education (ICMEE) and NSF-funded STEAM Language, Learning, and Identity for Multilingual Learners project. She is also the co-founder of the Posthuman Research Nexus, a global organization that supports and connects scholars engaging in posthuman and other complexity perspectives.
Zero Barriers Advisory Committee
Gabriel Arellano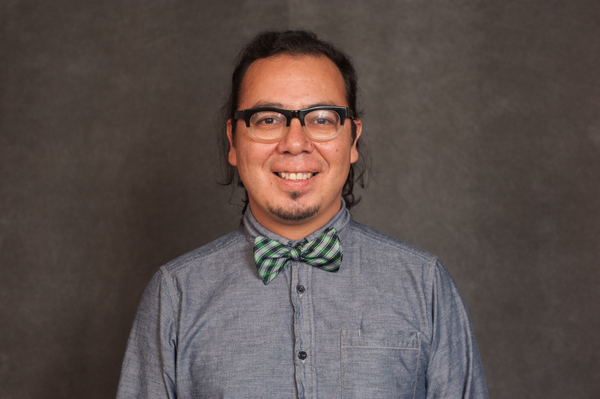 Founder/CEO
STEMS LLC
Gabriel Arellano is Founder/CEO of STEMS LLC. STEMS is a social enterprise offered as an educational program via STEMS (Science, Technology, Engineering, Mathematics, & Sign Language) and committed to closing the exposure gap for underrepresented populations in the sign language community of learners. We are dedicated to preparing students to work in STEM fields across industries.
One of STEMS' visions is to have multilingual and multicultural education programming which focuses on instruction in science, technology, engineering, and mathematics through American Sign Language (one of Sign Languages) and English. STEMS facilitates the dissemination and adoption of effective STEM instructional practices and activities for classes, after-school programs, and community events in an approach of ecocentric perspective. STEMS maintains a synergy between various deaf-related and non-deaf-related organizations and raises awareness about heritage sign language.
Gabriel Arellano is a Heritage Signer (Deaf) with an ancestry of Mayan/Aztecan (Native American/Indigneous). Arellano earned a Bachelor in Signed Language Linguistics and Anthropology at University of New Mexico, a Master in ASL and Deaf Studies at Gallaudet University, and was a PhD candidate in Psychology & Language Sciences at University College London in the United Kingdom. Arellano has lived and employed in the US, Denmark, Italy, and the UK, and uses Mexican, American, Danish, Italian, and British Sign Languages. At Sign Language Research Lab in Georgetown University, employed as researcher/consultant on Heritage Sign Language. Arellano directed and led deaf middle schoolers into the success in a field of STEM as Deaf STEM Camp Director for Camp Mark 7 in New York, and Statewide Outreach Center in the state of Texas. Arellano's experiences led him to develop a desire to deliver the Sign Language community to achieve its goals of improving the quality of education of the every well-beings in the United States and worldwide as well as raise its literacy level through STEMS.
Dr. Alison Dossick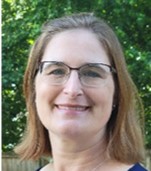 Assistant Professor
SUNY Oneonta
Dr. Alison Dossick served as a public school science teacher for 18 years in Virginia before pursuing her doctorate in science curriculum development at Virginia Commonwealth University. She has collaborated with both the Smithsonian Science Education Center and the Bay Area Children's Museum designing curriculum and professional development. She currently is an Assistant Professor in the Elementary Education Department at SUNY Oneonta in rural NY state. 
Judy Elliott, Ph.D.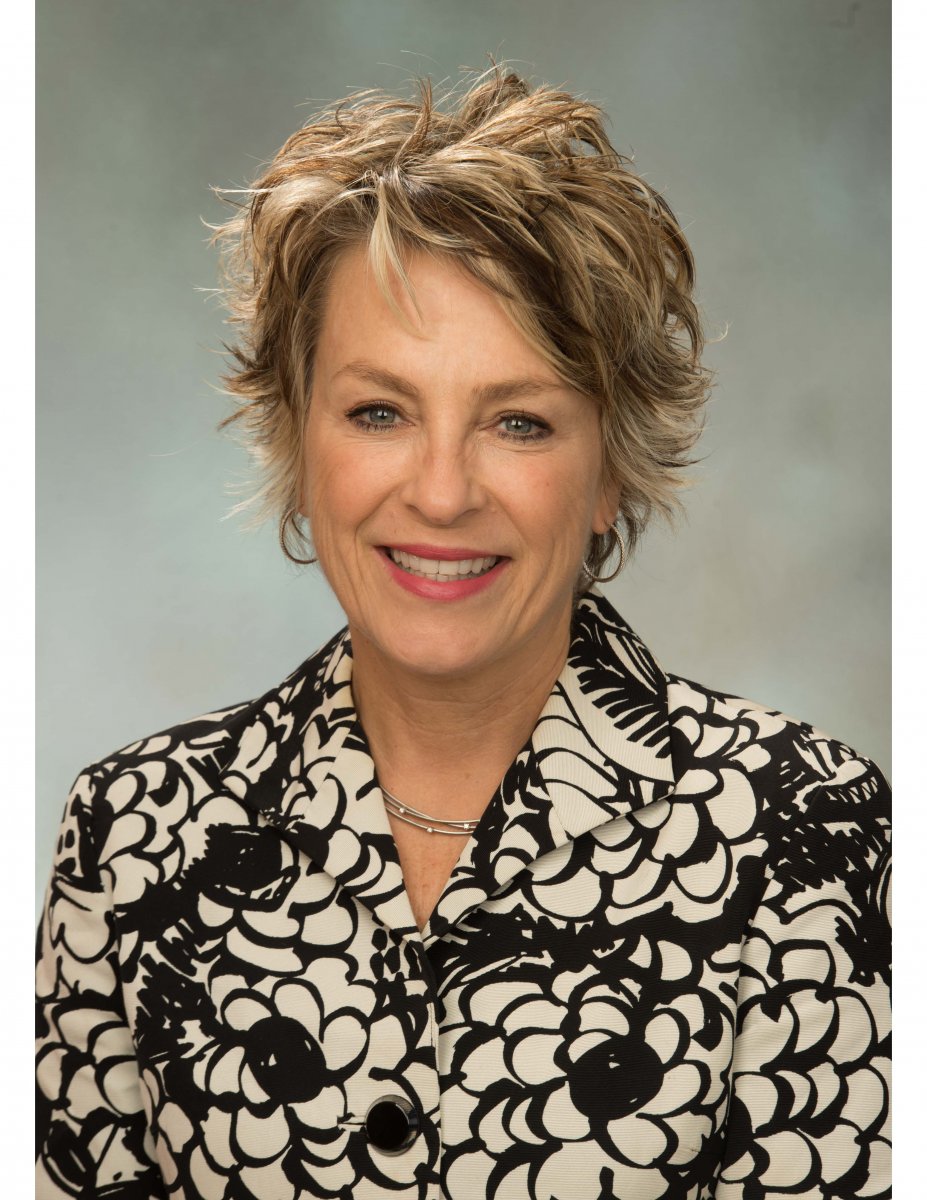 Chief Executive Officer
EduLead
Judy Elliott is the former Chief Academic Officer of the Los Angeles Unified School District where she was responsible for curriculum and instruction from early childhood through adult, professional development, innovation, accountability, assessment, afterschool programs, state and federal programs, health and human services, magnet programs language acquisition for both English and Standard English learners, parent outreach, and intervention programs for all students.
Before that she was the Chief of Teaching and Learning in the Portland Oregon Public Schools and prior to that an Assistant Superintendent of Student Support Services in the Long Beach Unified School District in CA. Judy also worked as a Senior Researcher at the National Center on Educational Outcomes at the University of Minnesota.
She started her career as a special education classroom teacher and then school psychologist. During this time she was an adjunct Professor at the State University College at Buffalo New York where she taught graduate courses in curriculum and instruction and applied behavior analysis in the Department of Exceptional Education.
In 2012, she was appointed by Commissioner John King as the first ever New York State "Distinguished Educator" to help support and oversee the Buffalo City School District Priority Schools.
Judy continues to assist districts, cooperatives, schools, national organizations, state and federal departments of education in their efforts to update and realign systems and infrastructures around curriculum, instruction, assessment, data use, leadership and accountability that includes all students and renders a return on investment.
Her research interests focus on systems change and leadership, equitable and accessible effective instruction for all students, data based decision making, and accelerated student achievement.
She has trained thousands of staff, teachers, and administrators in the U.S. and abroad in areas of integrated service delivery systems, multi-tiered system of supports, effective use of data, linking assessment to district and classroom instruction and intervention, strategies and tactics for effective instruction, curriculum adaptation, collaborative teaching and behavior management.
She has published over 51 articles, book chapters, technical/research reports and books. She sits on editorial boards for professional journals and is active in many professional organizations.
Judy is nationally known for her work in Multi-Tiered System of Supports/Response to Instruction and Intervention. She has led many successful projects in this area and actively continues to support school districts and national organizations in this work.
Ashley Grady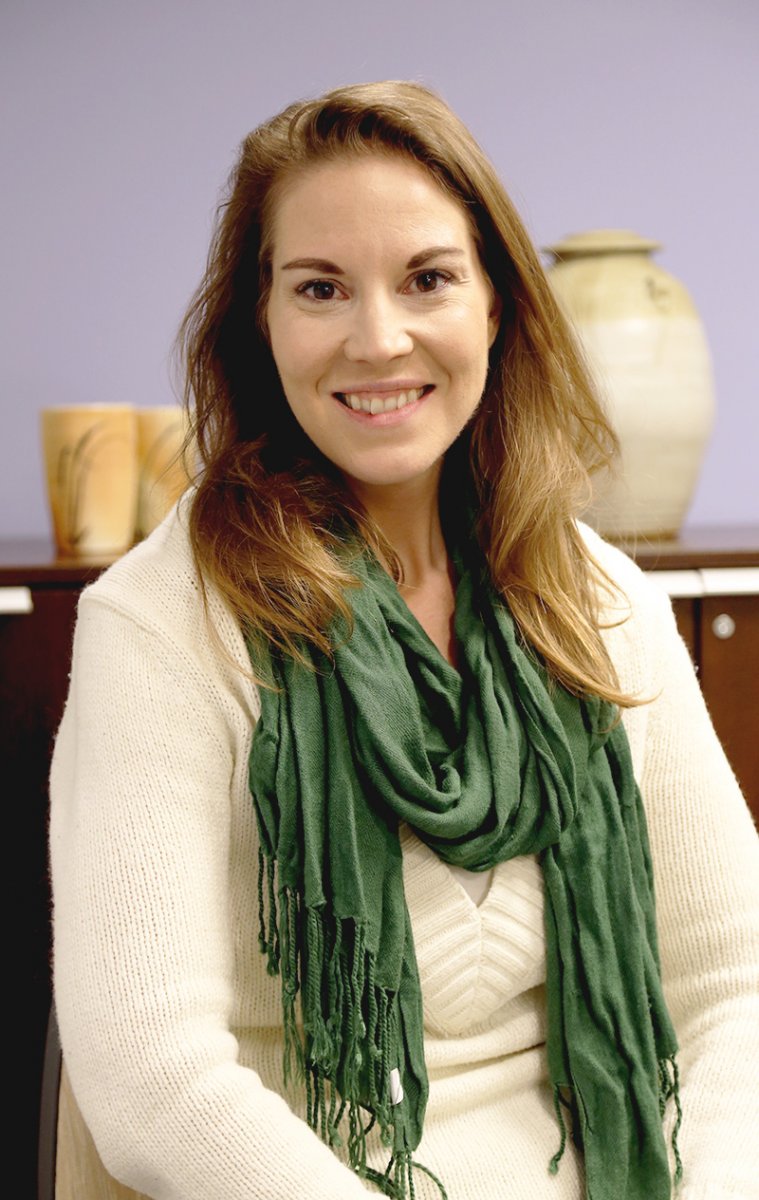 Senior Program Manager
Access Smithsonian
Ashley Grady is a Senior Program Specialist with Access Smithsonian. In this position, Ashley oversees pan-institutional programs, staff and volunteer training, community outreach, and intern and volunteer programs. Programs include Project SEARCH Smithsonian (10-month internship for individuals with developmental disabilities); Morning at the Museum, (sensory-friendly program for neurodiverse children and teens); See Me, (program for adults with dementia and their caregivers); and User Expert Advisory Group, (adults with disabilities provide feedback to SI units on exhibition and facility designs). Ashley is dedicated to creating an inclusive environment in which every visitor feels welcome, empowering staff and volunteers to be accessibility champions, and diversifying the museum workforce by hiring people with disabilities. Prior to joining SI, Ashley worked as a special education teacher at the Ivymount School Inc. in Rockville, MD, Metro Nashville Public Schools in Nashville, TN, St. Coletta of Greater Washington in Washington, DC, and TEACCH Autism Program in Chapel Hill, NC. In addition, Ashley worked as a research associate at the Vanderbilt Kennedy Center in Nashville, TN. Ashley graduated from the University of North Carolina at Chapel Hill with a BA in English and from Vanderbilt University with an M.Ed in Special Education.
Saundra Johnson Austin, Ed.D.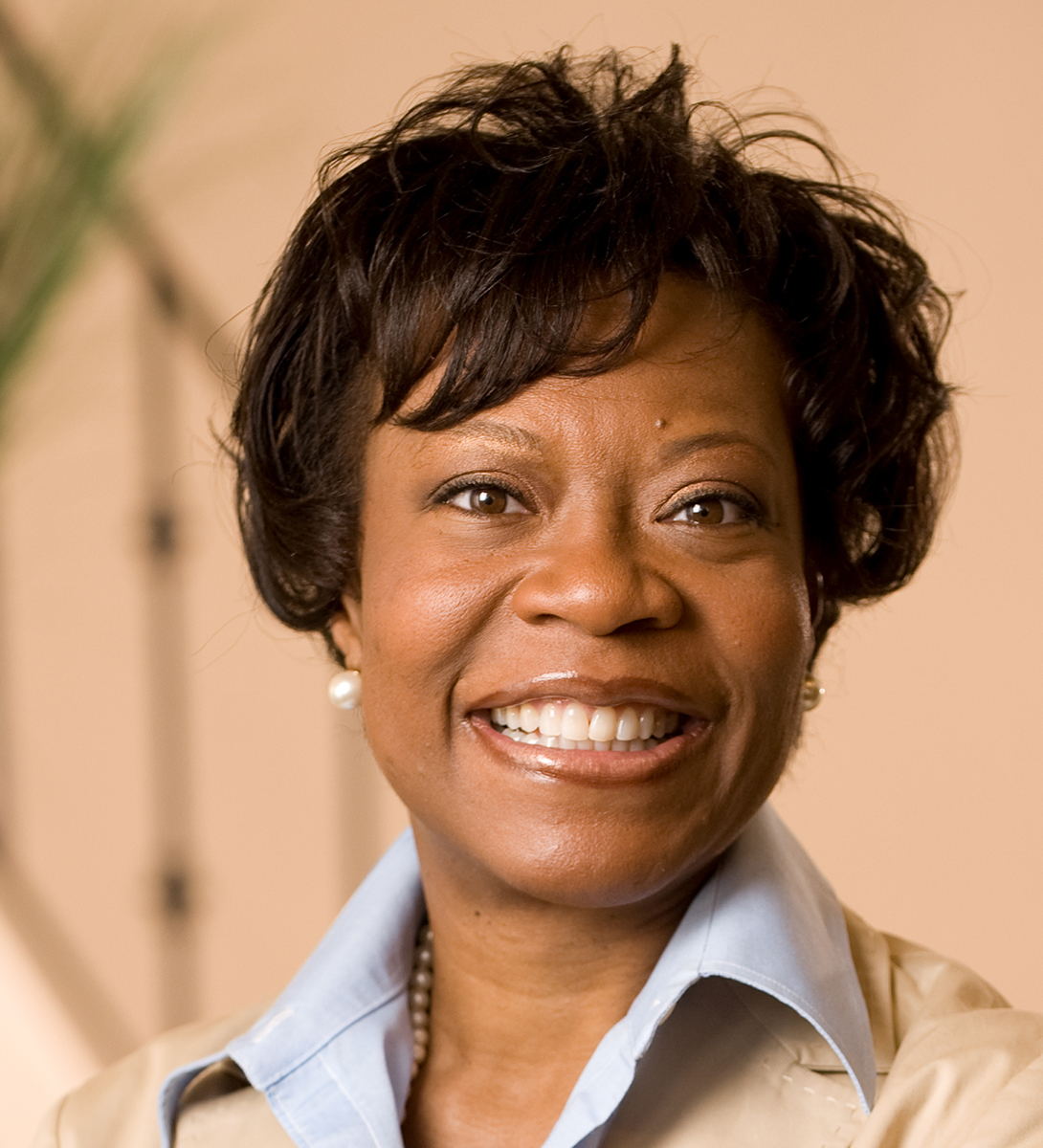 President and Chief Executive Officer
Charis Consulting Group
Dr. Saundra Johnson Austin is the lead project coordinator at the University of South Florida for the Florida Alliance for Graduate Education and the Professoriate (FL-AGEP). She also teaches math and pre-algebra to middle school girls and boys at Academy Prep Center of Tampa. In 2007 she founded Charis Consulting Group, LLC as the President and CEO. Formerly, she was the executive director of Curated PathwaysTM to Innovation, senior vice president for operations at the National Action Council for Minorities in Engineering, Inc. (NACME), president and CEO of St. Michael's High School, executive vice president of the Community Partnership for Lifelong Learning, executive director of the National Consortium for Graduate Degrees for Minorities in Engineering and Science (GEM), and Minority Engineering Program director at The Pennsylvania State University. She began her career at Bechtel Power Corporation as a cost engineer.
In 1998, she was recognized with the National Society of Black Engineers' (NSBE) Inaugural Golden Torch Award for Minority Engineering Program Director of the Year and Outstanding Contribution by a Minority Engineering Program Administrator Award by the National Association of Multicultural Engineering Program Advocates (NAMEPA). She was awarded the 2004-2005 Selected Professions Fellowship by the American Association of University Women (AAUW). She currently serves as the president of AAUW Tampa. In April 2015, she was recognized by The Pennsylvania State University as Outstanding Engineering Alumnus for Civil and Environmental Engineering and she currently serves on the College of Engineering's Industrial and Professional Advisory Council IPAC). Since 2014, Dr. Johnson Austin is a member of the U.S. White House endorsed initiative Algebra by 7th Grade, which was established under the Obama administration. In addition, she currently serves as Member-At-Large for ASEE MIND and member of the Smithsonian Science Education Center's Advisory Committee for 'Zero Barriers in STEM Education.'
She earned a Bachelor of Science degree in Civil Engineering from The Pennsylvania State University, an MBA from the University of Notre Dame, and Doctor of Education in Organizational Change and Leadership from the University of Southern California.
Dr. Johnson Austin is married to Rev. Clyde L. Austin, Jr., author of the trilogy, Choir Boy, and Gilbert the Spider available on Amazon.com. They have two grown children and grandchildren. She mentors girls, college students, and early professionals on the opportunities in STEM education and careers and speaks on STEM education. In addition, she enjoys yoga, Zumba, kickboxing, and going to spas.
VeRonica Mitchell, MBA, SCPM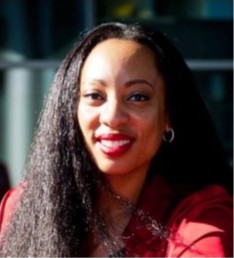 Innovation Engineering Manager
General Motors
VeRonica Mitchell is an Engineering Manager leading Advanced Technology Insertion at General Motors. She joined GM in 1994 and progressed through multiple Manufacturing, Validation and Product Engineering focused positions.
VeRonica earned a B.S. in Chemical Engineering, from Michigan Technological University (Go Huskies!), and an Executive M.B.A. in Leadership Studies from Baker College Center for Graduate Studies. She is holds a Project Management certification from Stanford, and post graduate certifications in Leadership from Cornell and Harvard.
VeRonica has published three papers and was recognized by the Automotive Hall of Fame with a Young Leadership & Excellence Award and Diversity MBA Magazine's top 50 under 50 'Emerging Leaders . In 2016 she was recognized with a Modern Day Technology Leader award at the BEYA (Black Engineer of the Year Award) STEM conference. In 2017 she was honored by the Women of Color STEM Conference with a Technology All Star Award. In 2020 the Pontiac Youth Assistance Board of Directors acknowledged her with a recognition of long term service and dedication.
When not working on GM Vehicles, VeRonica supports her community through her efforts as a member of Rotary International. She serves on the Smithsonian Science Committee for Accessibility in K 12 STEM Education. Her past accomplishments include serving in multiple appointed and elected offices, most recently Deputy Mayor of the City of Auburn Hills.
Kristy Rasbach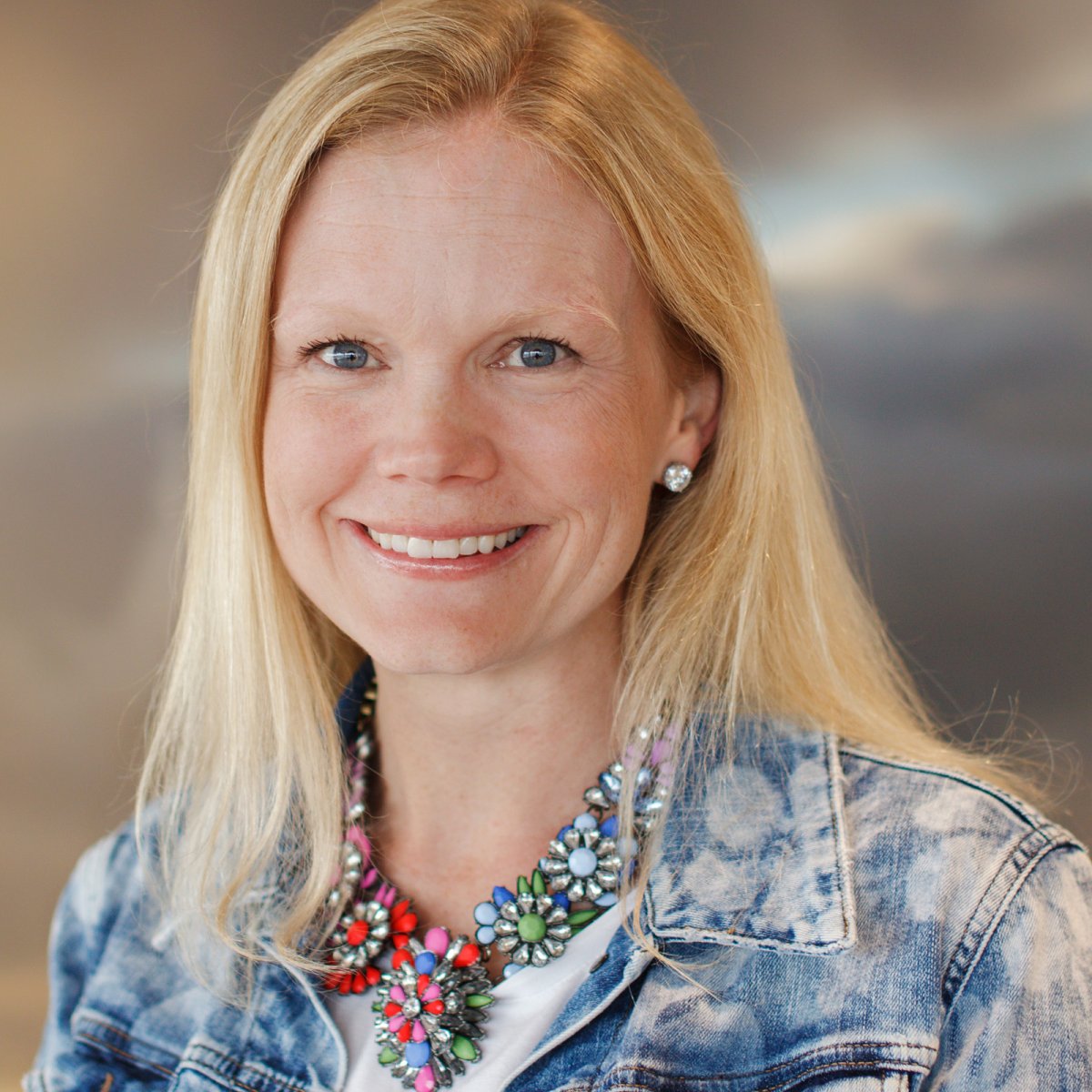 Chief Engineer, Autonomous Vehicles
General Motors
Kristy Rasbach began her engineering career as a co-op student at General Motors in 1995 at 17 years of age.  A third generation General Motors employee, Kristy's grandfather and father both retired from the company.  After four years rotating through various engineering roles, Rasbach was hired by the company full-time as a Chassis Validation Engineer. In 2005, Rasbach became a GM Steering Lead Engineer, where she led the implementation of Cadillac's first premium steering system. Throughout the next few years, she oversaw the engineering of Cadillac suspension systems, government programs in specialty vehicle activity, and global steering systems quality, where she led a 50% reduction in North American steering system warranties in one year.
In 2013, Rasbach was named Engineering Business Manager for Global Advanced Vehicle Development and Computer Aided Engineering. In 2015, she was named Program Engineering Manager of Electrified Vehicles, where she led the nationwide launch of the 2017 Chevrolet Volt.  The Volt developed her passion for electrification which, as a mechanical engineer, was something she did not anticipate earlier in her career.   Two years later, Rasbach became Engineering Group Manager for the Vehicle Dynamics Center of Expertise at the Milford Proving Ground, where she was responsible for developing strategy and best practices for road to lab to math. In 2019, she was named Chief Engineer for Autonomous Vehicles, leading the execution of GM's first autonomous vehicles.
In addition to her extensive engineering career, Rasbach is a passionate advocate for recruiting young women into STEM careers and presently volunteers in Scouts BSA. In 2004 and 2012, Rasbach served as the chairwoman of GM's annual chassis charity event for Lighthouse PATH, an Oakland County shelter designed to assist women and children with job training, education and soft skills. In 2009, she was, along with the chassis planning team, awarded the Lighthouse PATH "Beacon Award" for her efforts.
Rasbach earned a Bachelor of Science in Mechanical Engineering from the University of Michigan at Ann Arbor in 1999 and a Master of Science in Engineering from Purdue University in 2004. She is originally from Clarkston, Michigan and currently lives in Lake Orion with her husband and three children.
Evan Smith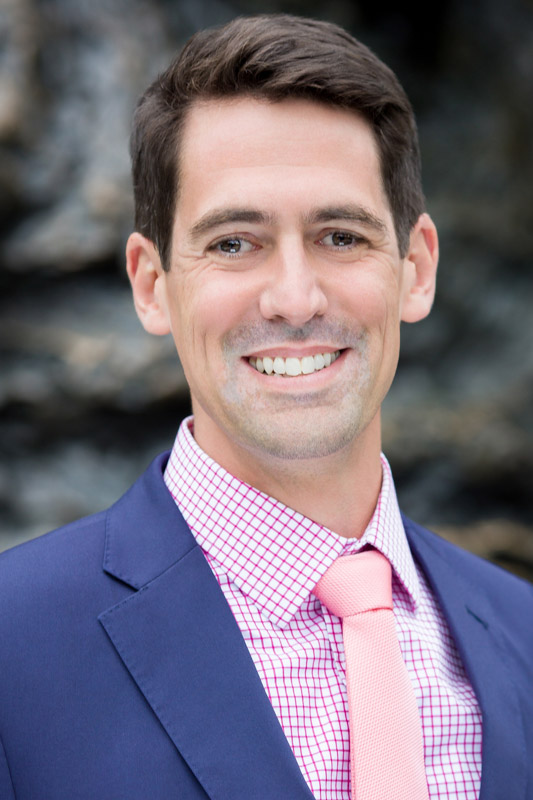 Assistant Principal
Health Professions High School
Evan Smith is Assistant Principal of Math and World Languages at Health Professions H.S. in New York City. He is a math, STEM, and special education teacher with 20 years of teaching and leadership experience and has been a Math For America Master Teacher Fellow and an Albert Einstein Distinguished Educator Fellow. His education passions include project-based learning, collaborative leadership, and student voice, and his personal passions include anything he can do with his pups Huerequeque and Chicheria.
Dr. Brenda Strassfeld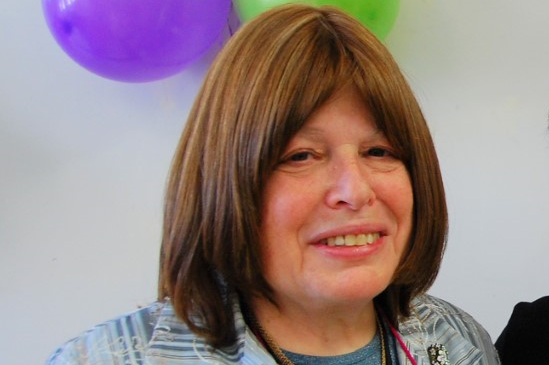 Chair, Mathematics Education Program
Touro College
Dr. Brenda Strassfeld has been involved in both mathematics and mathematics education on the local, national and international level for over thirty-five years.
Dr. Strassfeld earned a baccalaureate degree in mathematics/mathematics education and a masters degree in mathematics from Brooklyn College.  She received her PhD in Mathematics Education from the University of Plymouth, UK.  Her dissertation was entitled: An Investigation about High School Mathematics Teachers' Beliefs about Teaching Geometry.
Dr. Strassfeld is currently an associate professor and serves as chair of the Mathematics Education Program at the Touro College Graduate School of Education.  Her responsibilities include structuring the delivery of two secondary mathematics education masters in science programs which involves recruitment of students and faculty, developing courses, teaching courses, student advisement, attending chair meetings and field placement of students.
Dr. Strassfeld is a co-founded the Alpha Eta Theta Chapter of Kappa Delta Pi Educational Honor Society at Touro College which has installed 200 members in the last 5 years. She is also a member of the Academic Discipline and Human Rights Committee, the Graduate Committee on Academic Standing, and the chair of the math group of Undergraduate General Education Committee.
Nationally, Dr. Strassfeld is currently a member of the Nominations and Elections Committee of the AMTE (Association of Mathematics Teacher Educators) and member of the membership committee of the AACTE. She has presented at the National Council of Teachers of Mathematics Research Pre-sessions, NCTM national and regional conferences, and at conferences sponsored by NCSM, MAA, AMS, the North American Chapter of the Psychology of Mathematics Education, and The Association of Mathematics Teacher Educators.
Internationally, Dr. Strassfeld is on the editorial board of The International Journal for Technology in Mathematics Education. She has presented at The International Congresses of Mathematics Education and She served on the programming committee for the Junior Researchers of the European Association of Research in Learning and Instruction conference in 2009.
Dr. Strassfeld's research interests include mathematics teachers' beliefs, teacher preparation, and mathematics learning disabilities. In January 2020 she presented a paper entitled Mathematics Learning Disabilities: Fact or Fiction at the Jerusalem College of Technology. She co-presented a session - Students with Mathematics Learning Disabilities Should Have Access to Quality Mathematics Instruction at the NCSM Mathematics Leadership Organization Annual Conference in San Diego, April 2019.
Deborah Taub, PhD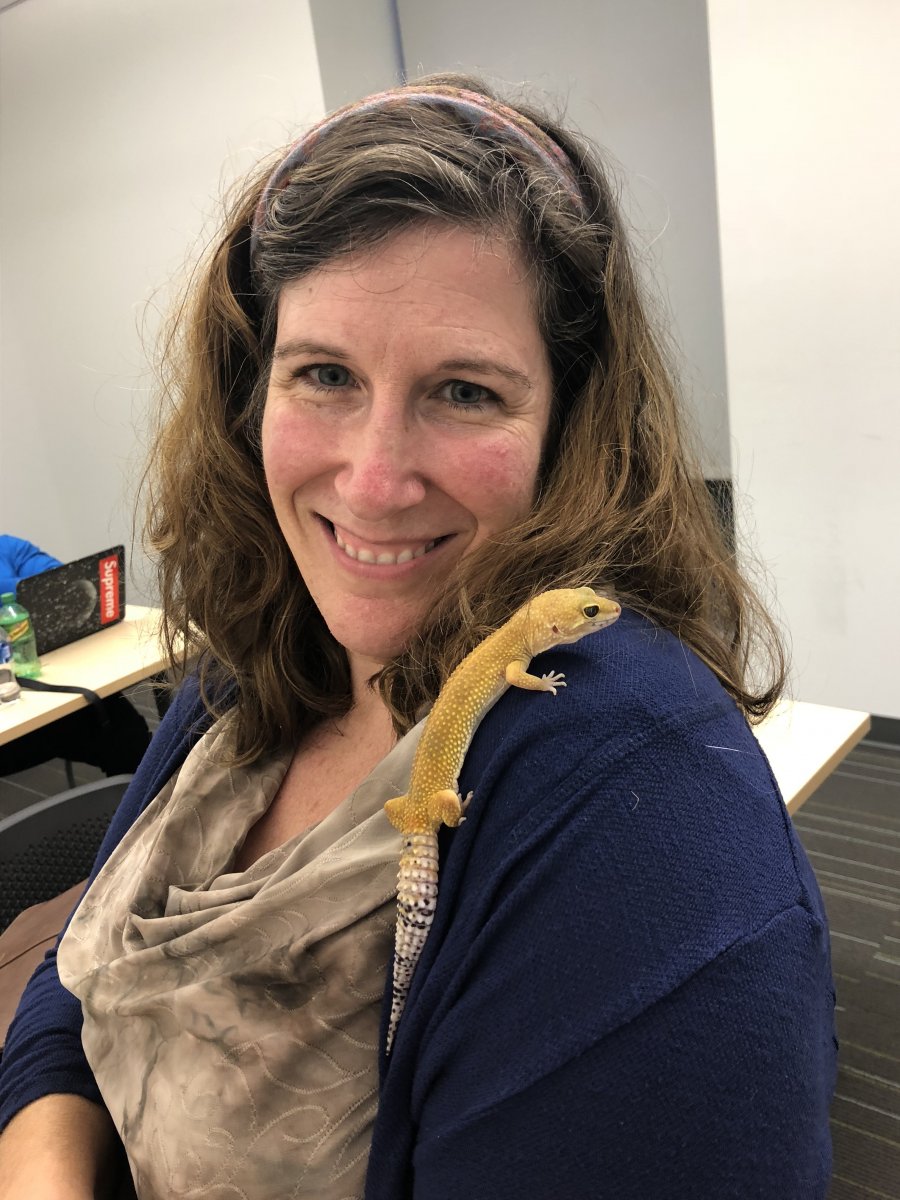 President
OTL Education Services, LLC
Deborah Taub, PhD, is the owner/operator for OTL Education Solutions, a small consulting company that helps transform educational opportunities for all students, especially those with disabilities. Dr. Taub has provided technical assistance, professional development, and coaching for states, territories, and other entities working to develop and sustain systemic change. Dr. Taub has expertise in Universal Design for Learning (UDL), co-teaching and coaching, systems change, and making standards-based content instruction accessible.  Her work is informed by her experience as a teacher and the practical needs of the classroom as well as evidence-based practices and research. Dr. Taub has contributed journal articles, book chapters, and numerous trainings to the field of educating children with complex needs, and has presented internationally. She was also a writer and developer for the educational materials of the film Intelligent Lives.
Currently, Dr. Taub works with several collaborators on projects to support UDL and accessible standards-based instruction for all students. She works with Project TIES as a technical assistance specialist around ensuring equitable inclusive opportunities to learn for all students, including those with significant and complex needs.