Smithsonian Science Education Center Internship Program
The Smithsonian Science Education Center (SSEC) is transforming K-12 Education Through Science™ in collaboration with communities across the globe. The SSEC develops innovative new STEM curriculum and digital resources, conducts professional development for STEM teachers and fosters STEM education leadership among school and community leaders. We encourage you to look through our website and learn more about us before you apply. The SSEC is not a physical laboratory and we do not provide any scientific research or museum education internships.
Check out some of our past SSEC Interns!
See what some of our amazing interns had to say about working with SSEC. 
Douglas M. Lapp Endowment Internship in Education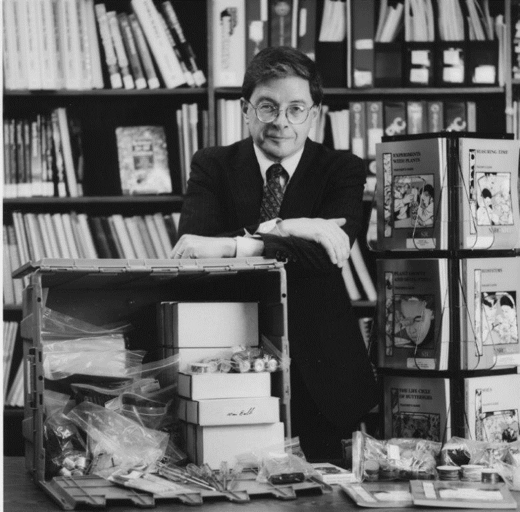 The Douglas M. Lapp Endowment Internship in Education is funded through an endowed fund in honor of Douglas M. Lapp, the first Executive Director of the National Science Resources Center (NSRC), now named the Smithsonian Science Education Center (SSEC). 
Awardees of the Lapp Endowment Internship are appointed based on a demonstrated interest in the field of science education.                              
Internships are available for graduate students only who are interested in pursuing a career in the communications, marketing, or public relations fields.
For more information about this internship, click here.
Smithsonian Science Education Center Internships
COVID-19 Vaccination Update
Interns, Fellows, Research Associates – just as with employees, interns, fellows, and research associates are no longer required to be vaccinated. However, they are still requested to report their vaccination status to Occupational Health Services (email to OHS-MedicalReview@si.edu) to include booster shots.
Eligibility for Interns
As there are a wide range of opportunities for learning, SSEC accepts applications from students currently enrolled in undergraduate or graduate programs, as well as high school students (at least 16 years old).  The SSEC is actively seeking a diverse applicant pool.  All interns must successfully complete a Federal background check before their internship begins. 
Application Deadline
SSEC open application period for Spring/Summer 2023 has closed.
Application and Selection Process
To apply, go to the Smithsonian Online Academic Appointment System (SOLAA) and create an account. After you have created an account, you can begin your application and select your first, second, and third choice of program areas of your interest (see program descriptions below).  Your application will be automatically submitted from SOLAA to the SSEC for consideration.  Do not send any application materials directly to SSEC! 
Your application will be reviewed by the staff at SSEC. You can view your application status in SOLAA at any time. After complete applications have been reviewed, only selected candidates will be contacted by telephone for a phone interview. Please submit your best work for a complete application!
Frequently Asked Questions
How do I apply for SSEC internships? If you are interested in a position, please go to the Smithsonian Online Academic Appointment System (SOLAA). You will need to create an account at this site. After you have created an account, you can begin your application, which will be automatically submitted from the SOLAA site to the SSEC for consideration. You will be able to upload the required documents (resume or CV, writing sample, three references from supervisors or teachers) to your application online. You will be notified of your status through SOLAA after your materials have been reviewed.
What is the deadline for applications? March 31, 2023. 
How many internship positions are available? We have a limited number of positions available. It's best to apply before the deadline to be considered.  
Is there a stipend? A modest stipend may be provided to interns. Let us know if you need to obtain credit or volunteer service hours.
What are the work hours? A typical work schedule at the SSEC is either from 8:30am - 5:00pm or from 9:00am - 5:30pm Monday through Friday.  Our virtual internships can be flexible to fit the student's schedule.  A 25 to 40-hour work week will be permitted.  We encourage full-time participation, but we will work with you to accommodate reasonable time commitments.
What should I include in my writing sample? The writing sample is a required component of this application process. We will accept writing samples ranging from personal essays to a paper you wrote in school. Feel free to expand on your previous experience, or even to use a well-thought-out cover letter as your writing sample.
If, however, you are applying for a position that involves technical writing, it might be in your best interest to demonstrate your abilities in that specific writing style. Finally, if you are interested in a graphic design or web position, feel free to request that you be able to substitute a sample of your artwork instead of a writing sample.
My school requires me to do an internship for graduation. Can I do an internship for credit? Some universities, such as The George Washington University, already have established programs with the Smithsonian. In such cases, the transition to an internship for credit should be relatively easy. Where such programs do not exist, we will work with you and your school to determine whether our internship fulfills the requirements for your specific institution.
I am international student. Can I still apply? What do you receive from your school that states you have permission to take an internship? If you have an international advisor at your school, have they been notified by you that you are applying for internships? Does your school have requirements that you must follow before applying for any jobs or internships?
This information is really important, and it will direct our steps in making sure that we can proceed with your application correctly.  Most schools provide students with a CPT - Curricular Practical Training, if you receive an internship. You would be considered eligible to work in the U.S. provided the internship is related to your major/minor. You would then get a letter from your academic advisor and send it to the International Center at your school. They will then process it for you and issue a CPT card to you which will be attached to your I-20 (F-1 Visa). You will only need to show your school's International Center the appointment letter from the SSEC stating you have received an internship. Speak with your international advisor and ask what you need to do before you apply.
How can I learn more about all Smithsonian internship opportunities? For more information about all Smithsonian internships, go to the Office of Fellowships and Internships home page. 
Questions about SSEC internship opportunities, please contact Kate Echevarria, Internship Coordinator at EchevarriaK@si.edu.