Johnston County Initiative
About the Initiative
Four Oaks Elementary School and Smithfield Middle School were part of the experimental cohort for the SSEC's Investing in Innovation (i3) LASER validation grant. During the course of this US Department of Education grant, schools in the experimental cohort received:
Leadership training to learn about the LASER model and to build a 5-year strategic plan for science education in their district
Three Science and Technology Concepts (STC™) units at each grade level (1-8)
Introductory and intermediate-level Professional Development on the curricular materials and content within each unit
The Johnston County Initiative approaches the NGSS content and practices by leveraging the training and materials teachers received over the course of the i3 grant, and combining those with the science and engineering practices, and cross-cutting concepts found in the NGSS.
Professional development for grades K-8 familiarizes teachers with the structure of the NGSS and provides them with the tools to align the NGSS to their current STC™ units. Teachers meet regularly during the school year to share their experiences in the classroom and build their skills and knowledge. 
To complement the work of all teachers as they participate in professional development necessary for NGSS implementation, kindergarten and middle school teachers will also implement the SSEC's brand new line of curricular units that were created with the NGSS in mind.
The outcomes of this project are as follows:
Refine professional development supporting teachers transitioning to the NGSS
Identify alignment of NGSS to current STC™ units
Implement new STC™ units in kindergarten and middle school
This professional development model for the effective implementation of NGSS in Johnston County will serve as a model for other counties in North Carolina so that best practices associated with NGSS can be implemented state wide, or expanded nationally.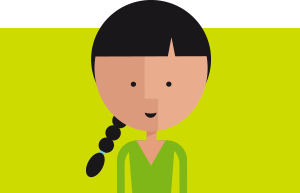 Interested in promoting inquiry science in your region?
Contact Us
Phone: 202.633.2973
ssecinfo @ si.edu