Science and literacy are natural partners. By using Smithsonian Science for the Classroom, teachers can efficiently prepare students to meet both science and English language arts (ELA) standards. Not only are Common Core connections highlighted throughout each Teacher Guide, each module integrates a Smithsonian Science Stories reader and student STEM notebooks.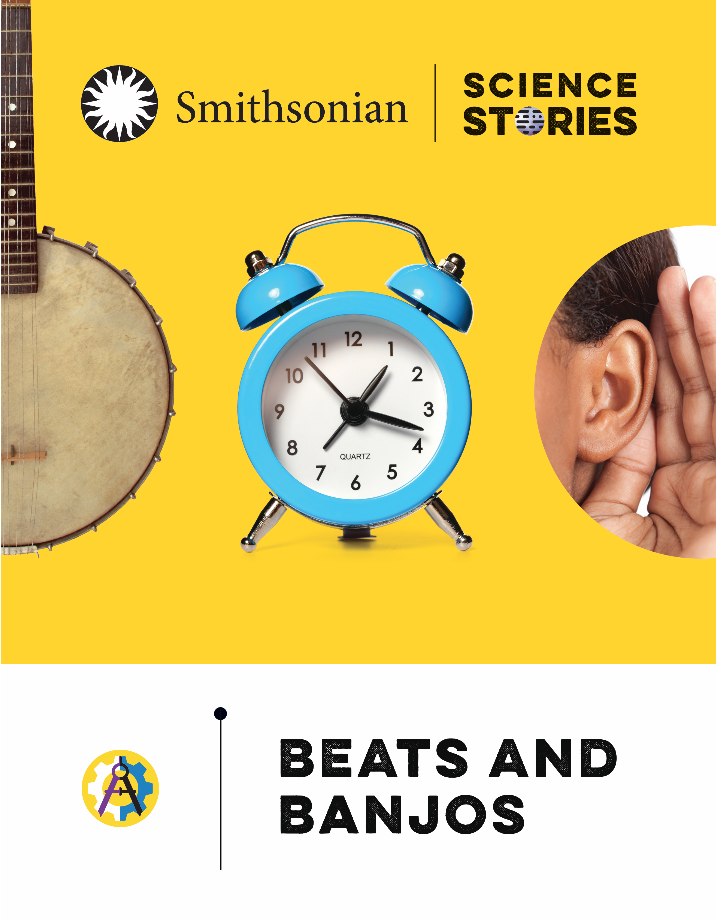 Beats and Banjos is one of the books in the Smithsonian Science Stories Literacy Series.  
Readings are incorporated into the main activities of many of the lessons in each module. The reading level is carefully calibrated to grade-level appropriate Lexile measurements according to Common Core text complexity guidelines. Recognizing that many students are not reading at grade level, below-grade level versions of each reader are available.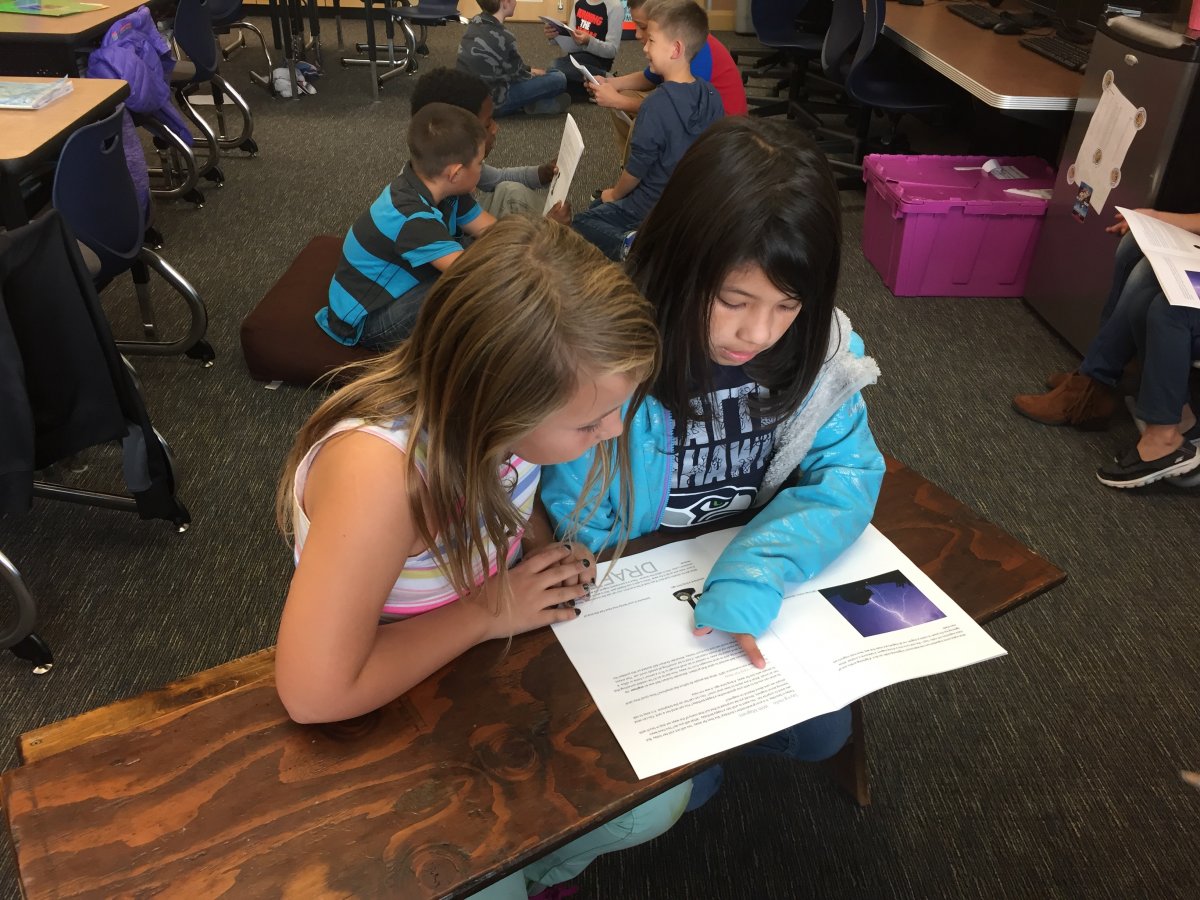 Students obtain information by reading a story about devices with magnets and how people use the devices to solve problems.
Students engage with informational text by reflecting and communicating like scientists and engineers. They use informational text to find evidence and discuss and record their questions, predictions, claims, and conclusions in their notebooks. Research shows that writing about science helps students' ideas become more structured and coherent.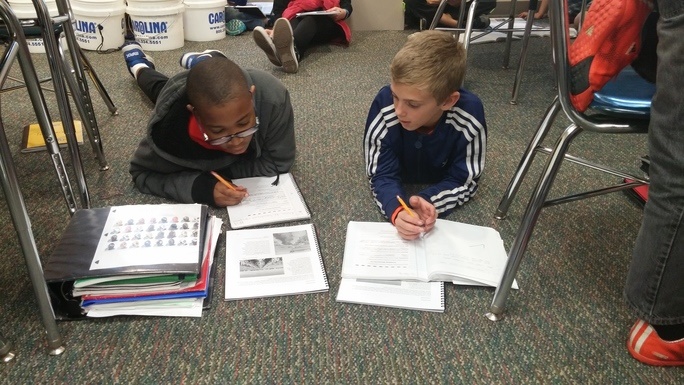 Understanding of science concepts increases when students write.
Speaking and listening are two important elements of literacy. Students have opportunities to effectively communicate their ideas though speech and actively listen to other ideas that are presented.
The Smithsonian Science for the Classroom literacy approach will have students acting like scientists as they read, write, speak, and listen.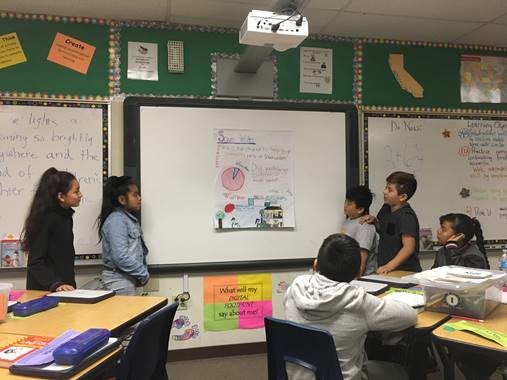 Students discuss the results of their work as their peers listen.
Smithsonian Science for the Classroom is a new curriculum developed by the Smithsonian Science Education Center. It is designed to engage, inspire, and connect your students firsthand to the world around them. The curriculum has been developed in consultation with teachers and field tested in a range of schools with diverse populations. It draws on the latest findings and best practices from educational research.