Here We Go Again! Great News Coverage In North Carolina...
After News 14 Carolina did a great story on the LASER i3 Summer Professional Development, they wanted to come back for more! Linnie Supall visited Princeton Elementary School and did a great piece on how the students are now interacting with the curriculum. "I've seen a lot of little girls now say, 'I might want to be a scientist when I grow up. I might want to be a biologist and study the fish in the ocean'" Bridgers said.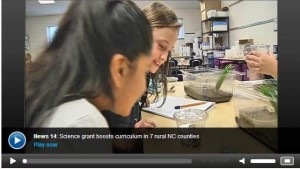 Check out the rest of the story here.
Related Tags
About the Author