Innovation, Sustainability, and Inclusion in the Classroom: SSEC's Resource Kit for the New School Year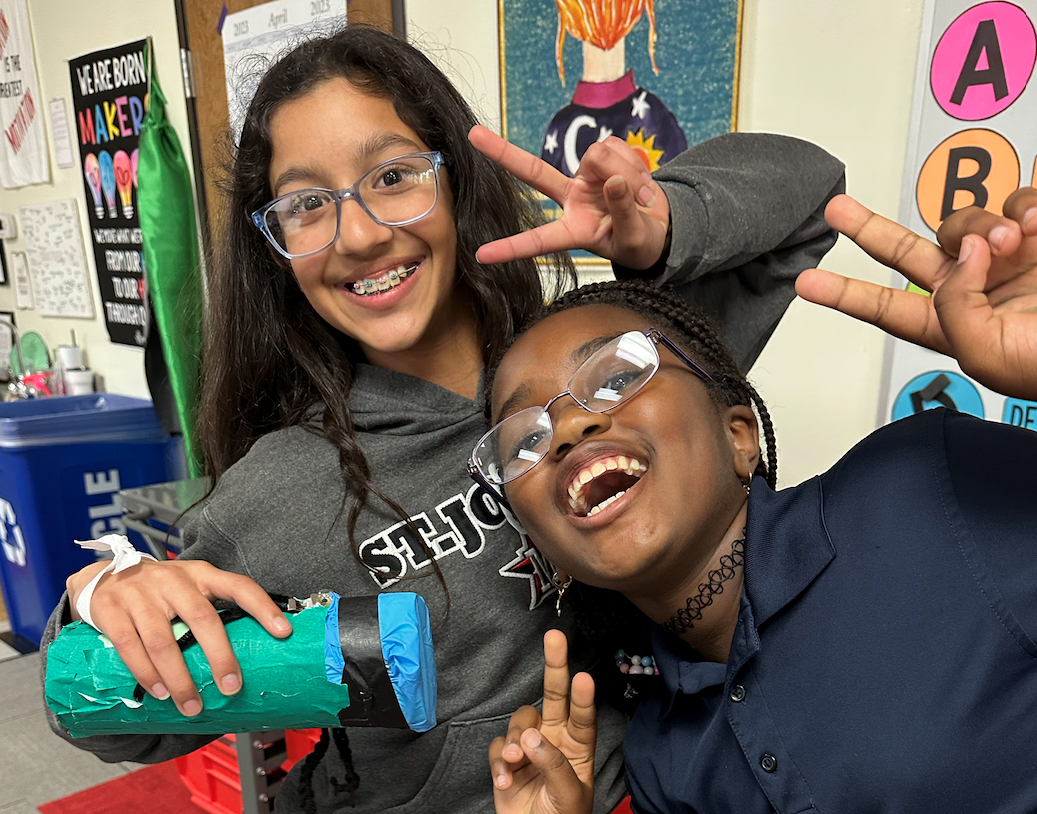 With the new school year upon us, the Smithsonian Science Education Center has created a new Back-to-School Guide and Resource Kit featuring free curricula and programs built on a foundation of innovation, inclusivity, and sustainable development. Find a rich variety of K-12 resources, games, and professional development opportunities that can help educators, students, and community members around the world hit the ground running this fall. There is a little something for everyone, so you can tackle the daunting parts of entering a new school year with confidence.
Visit our Curriculum and Resources database to see our entire collection of educational tools, including our Zero Barriers in STEM Education Workbook to ensure that every learning space is accessible to and equitable for all students. Make sure to browse the Smithsonian's educational activity guide "Explore, Discover, Learn: Back to School with the Smithsonian," as well as a variety of exciting new STEM programs featured in our Federal STEM Education Community section.
Smithsonian Science for Global Goals
Curriculum | Ages 8-17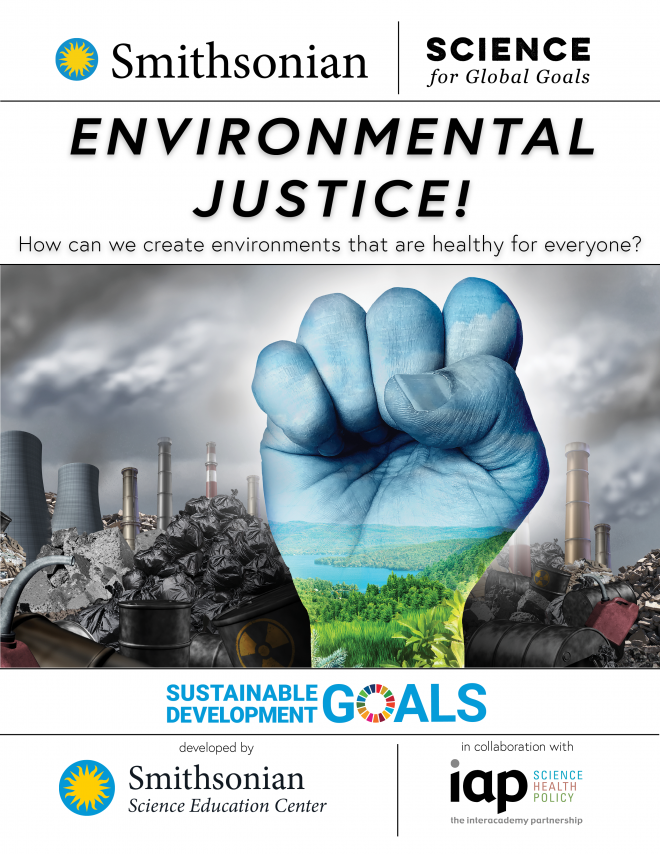 The Smithsonian Science for Global Goals Project provides youth around the world (ages 8-17) with the knowledge and skills to understand the world's most pressing issues and to become agents for change in their own communities. Through a series of freely available community research guides in multiple languages, young people use their communities as their laboratory to investigate the science that underlies the United Nations Sustainable Development Goals (SDGs), some of which are affordable and clean energy, clean water and sanitation, and responsible consumption and production. 
NESST Youth Ambassador Program
Opportunities for Youth | Ages 14-19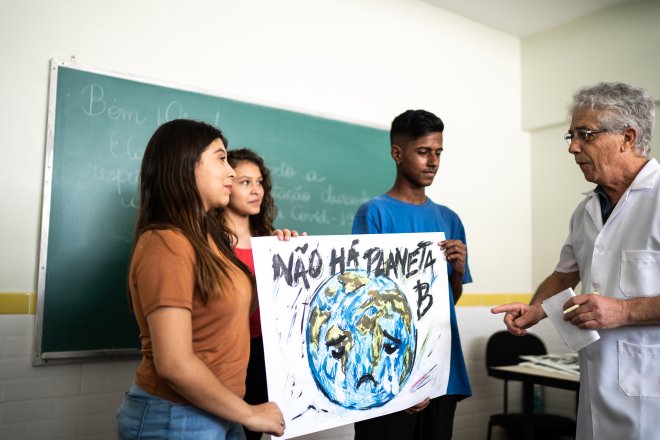 SSEC is looking for high school students, ages 14-19, to serve on a global Youth Ambassador Team dedicated to working towards a more sustainable future. Part of the Network for Emergent Socio-Scientific Thinking (NESST), young people on this team will be key advisors, collaborators, and implementors of NESST work. Learn more about the work students can contribute to here. Apply by September 11, 2023 at 11:59pm ET. 
Stories of Women in STEM 
eBooks | Grades 6-8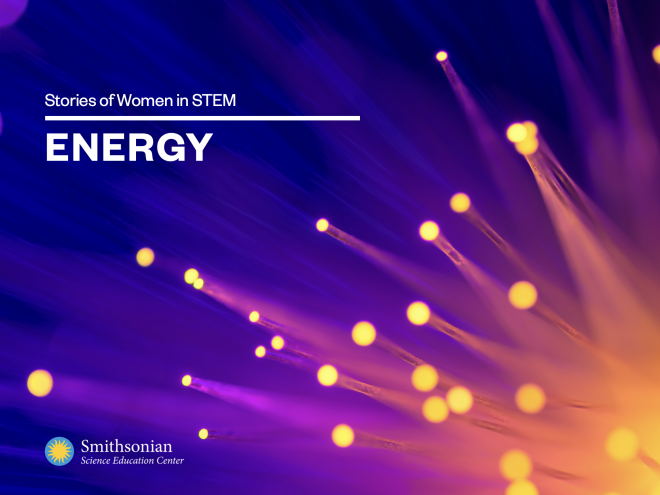 The Women in STEM eBook series is a series of free educational eBooks for middle school-age readers. Designed to highlight the often overlooked role of women in STEM, the eBooks feature biographies of trailblazing women who made history through their scientific discoveries and innovation. Check out our latest eBook featuring brilliant women who have been important figures in the study of energy and lead research today.
Interested in more resources, especially those encouraging young girls to explore STEM? This web page is designed to provide STEM resources for all students that demonstrate how the young girls of today can become the history-makers of tomorrow. 
Smithsonian Science for Makerspaces
Activities | Grades 1-5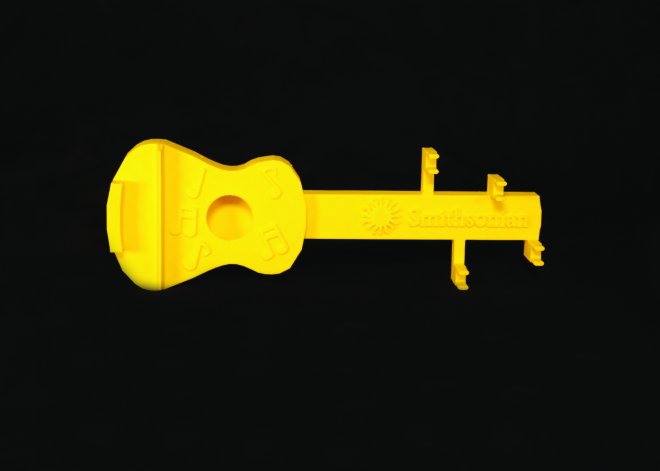 Smithsonian Science for Makerspaces is a series of free engineering design challenges about various topics, such as food chains and magnetic forces, for students to engage with emerging technologies through hands-on learning. It includes 3-D models and thoughtfully designed lesson plans that will guide educators and students throughout the engineering design process by observing, making, designing and testing solutions to a problem. 
Professional Development
Virtual Workshops | Open to educators
In addition to curriculum and digital media resources, SSEC offers free digital and in-person professional development opportunities for educators, administrators, and other stakeholders aspiring to transform STEM education and implement authentic STEM experiences within the classroom. 
Find our latest opportunities below! 
Smithsonian Science for Global Goals "Environmental Justice!" in Canada 
Virtual, September 18 from 5:00 – 8:00 PM ET. Register here by September 15. Open to teachers, informal educators, and community members in Canada with students ages 11-18, especially those based in rural, remote, and Indigenous communities.  
The Smithsonian Science Education Center (SSEC) is working with educators and young people to build knowledge and skills around global and local environmental justice issues! We invite interested classroom teachers, informal educators, and community members to join and take part in this project, implementing the Smithsonian Science for Global Goals community research guide, Environmental Justice! How can we create healthy environments for everyone?   
Exploring Culturally Based Pedagogies Through An International Lens 
Virtual, October 20, 1:00 PM –  October 21, 2023, 3:30 PM ET. Register here by October 19 at 12:00 PM ET. Open to educators around the world with students from pre-K through age 16. 
The Smithsonian Science Education Center is offering the free online professional learning opportunity "Exploring Culturally Based Pedagogies Through an International Lens" to support educators in utilizing asset-based strategies in their STEM instruction and classroom activities. This professional development (PD) will create space for a community of practice focused on applying an international lens to STEM learning and exploring artifacts from around the world to emphasize the scientific value in ordinary objects.
Coming soon: Strategies to Promote Leadership Among STEM Teachers with Diverse Backgrounds 
Applications open September 4, 2023.  
The Smithsonian Science Education Center is inviting preK-16 STEM educators to engage in a focused group discussion about ways to increase diversity among leaders in STEM education. Through this conversation, the Center seeks to learn more about the innovative approaches education systems and practitioners are using to address the persistent lack of representation among decision-makers in the STEM education workforce. 
Videos
Educational Videos and Webinars | For teachers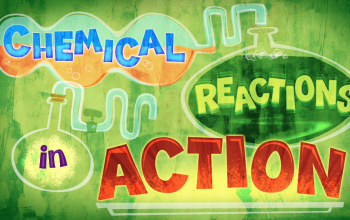 Smithsonian Science Education Center provides dozens of engaging educational videos for both teachers and students. "Good Thinking!" is popular animated original series and professional development resource for science educators providing short, engaging lessons about various scientific phenomena. This October, we will also be hosting a special webinar about the upcoming "double-header" solar eclipse, hosted by noted experts Dennis Schatz and Andrew Fraknoi. Learn more about eclipses via their blog post here.
Game Center
Games and Simulations | Grades K-8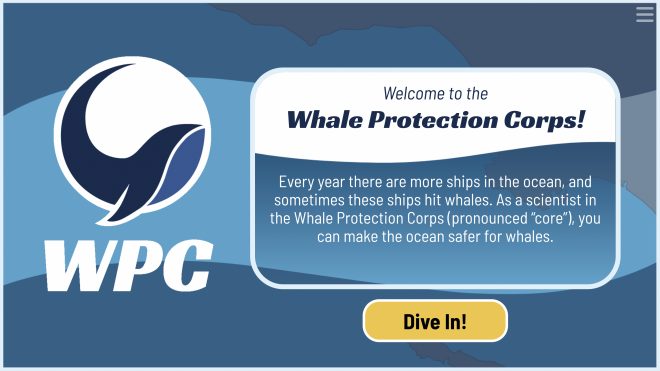 Introducing children to our game center is a great way to help them transition from the summer playtime mindset into learning mode! Our games are designed with clear learning objectives, vetted by our team of curriculum experts, and are used by students around the world.  Check out our Game Center to find the latest games and simulations including Whale Protection Corp. (left), designed for classroom use, aligned to national science standards and for free online or for download on the Apple App Store and the Google Play Store. 
Explore, Discover, Learn: Back to School with the Smithsonian
Educational Activity Guide | Grades K-12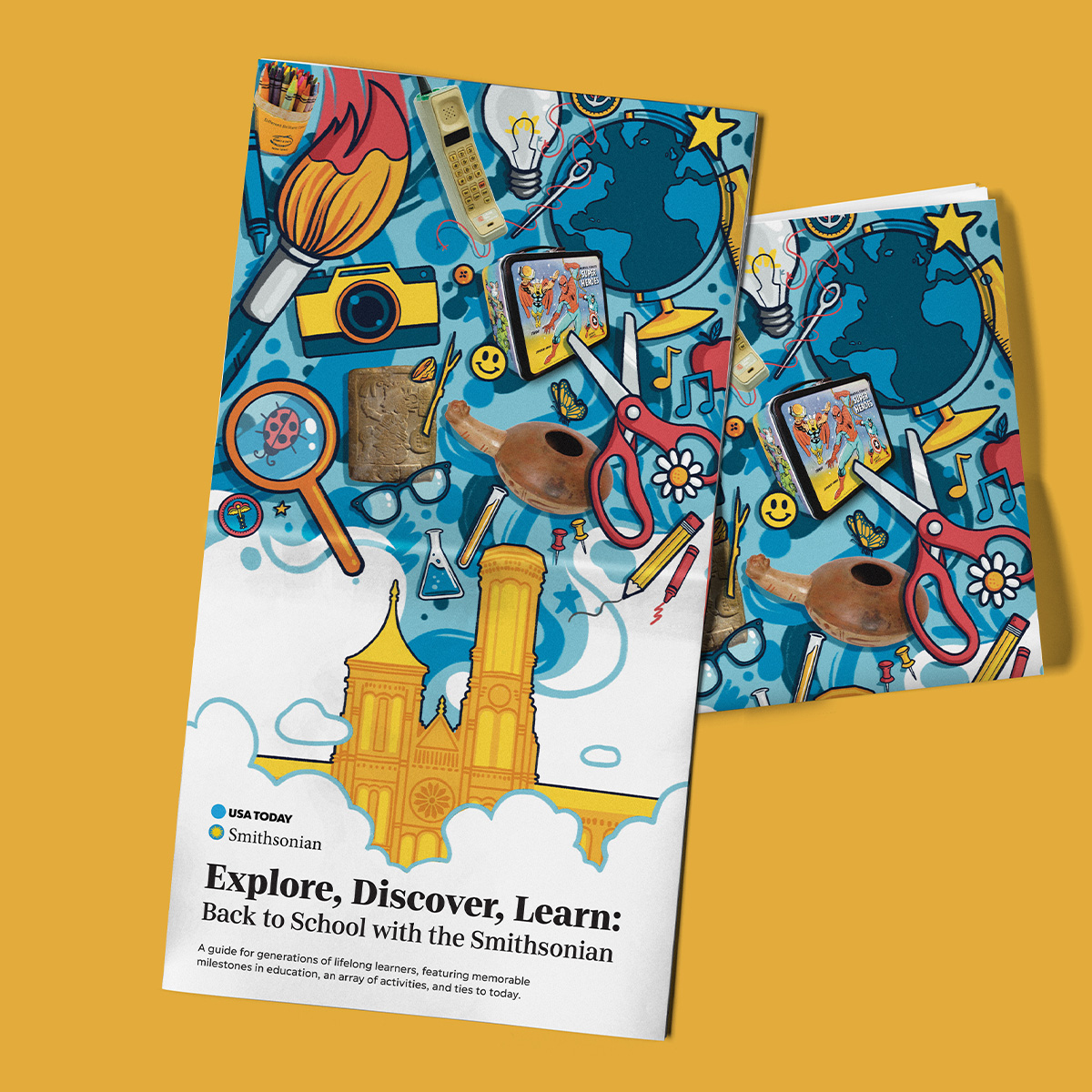 "Explore, Discover, Learn: Back to School with the Smithsonian" is the Smithsonian's tenth educational activity guide produced in collaboration with USA TODAY.
The guide includes content and activities for learners young and young at heart to harness the joy of learning in our everyday lives including how to conduct an oral history to have intergenerational conversations about school memories, cross-curricular activities that blur the boundaries of school subjects, and profiles of exemplary educators and friends of the Smithsonian.  Learn more about our Smithsonian-wide guide in this article from Smithsonian Magazine.
Programs from the Federal STEM Education Community
Programs and Resources | Grades K-12
As a quasi-federal institution, the Smithsonian Science Education Center is proud to be part of the Federal STEM Education community, providing science, technology, engineering, and mathematics programs from across the federal government for K-12 students and educators.
Be sure to follow us throughout the year as we add more resources designed to transform the teaching and learning of science. Stay connected and show us how you implementing these tools in your learning spaces with the #BackToSchoolSSEC!
About the Author