Leafsnap Turns Students into Hands-On Botanists
"I'm working with our app, Leafsnap," the scientist said.
I hesitated before joining her. Visiting the Smithsonian National Museum of Natural History for a before-hours event, I had wandered into the room hoping the butterfly pavilion would be open early. (It wasn't.) Instead, I found a lone scientist working with her iPhone and a few plants.
"Leafsnap is a free app based on facial recognition software," she elaborated, gesturing to her phone. "You take a picture of a leaf, and it tells you what kind of plant it is."
I stopped. It did what?
Leafsnap: The Interactive Field Guide for iPhone and iPad
The scientist, Ida Lopez, turned out to be the Smithsonian program coordinator for Leafsnap and was delighted to explain more.
Leafsnap, she explained, was started in 2003 when several computer science professors from Columbia University and the University of Maryland approached the Smithsonian with an idea: They wanted to apply facial recognition software to the natural world. With their technology, a field botanist could pack a computer, a camera, a GPS, and a small Wi-Fi antenna, then snap a photo of a leaf and immediately know what kind of plant it was.
A camera, computer, GPS, and small antenna? It sounded cumbersome, but Lopez continued.
"Halfway through the grant period [for the project]," she said, "an amazing product hit the market – the iPhone. All the electronics we needed for field work were now available in one small device. … At this time the focus of the research became the common trees of the Northeastern USA.  Our collections expanded beyond Plummers Island [in Maryland] and even included Central Park, NY." Leafsnap's dataset now contains all 220 tree species in North America.
How it Works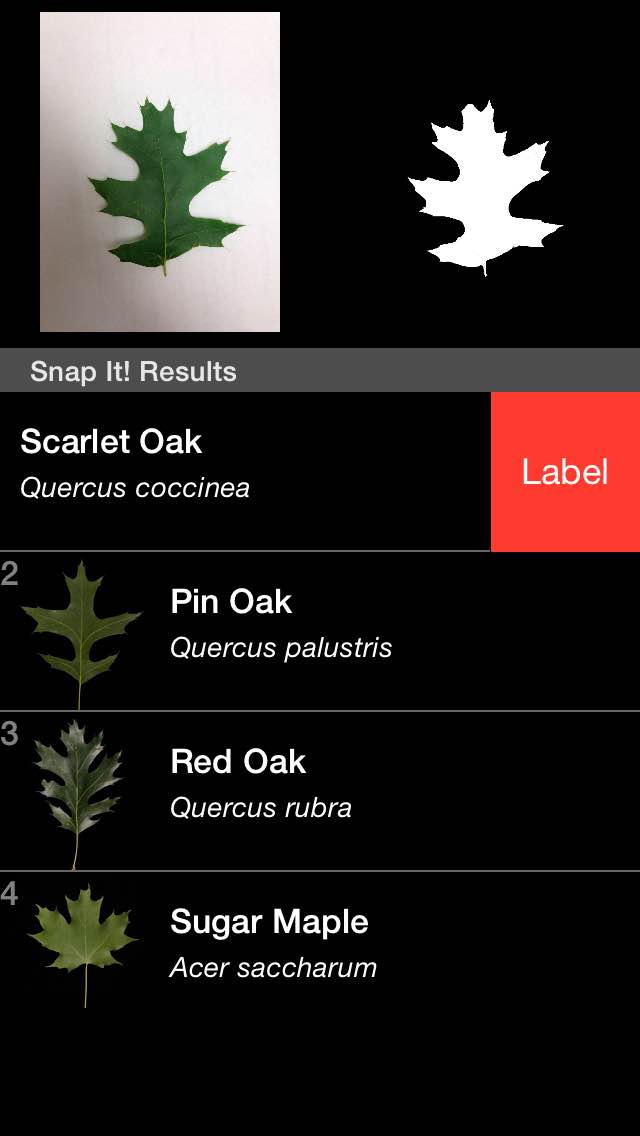 Eager to test the app, I visited Washington, DC's National Arboretum shortly after speaking with Lopez and used Leafsnap to document the trees I found. The app is simple: Just hold a leaf against a light background (a science notebook works well), and snap a picture! The app then generates a few best matches, including high-definition photos of the tree's bark and flowers, and, just like a scientist, you can use observations about the plant to make the decision. The app is currently optimized for the northeastern United States, but Lopez noted that people all over the world have been uploading their photos.
"As a researcher able to see the range of snaps taken, I am amazed by the geographical range of users of the app," she said. "Snaps have been received from Iceland south to Tierra del Fuego, from the Aleutian Islands of Alaska around the globe to New Zealand.  In 3 years of use over a million downloads occurred and over 2 million snaps were identified by users."
Beyond the ingenious identification feature, Leafsnap also features four games, a map showing where leaves were found, and a directory of all possible finds. Although currently available only for iPhone and iPad, an Android edition is in development.
Leafsnap in the Classroom Tool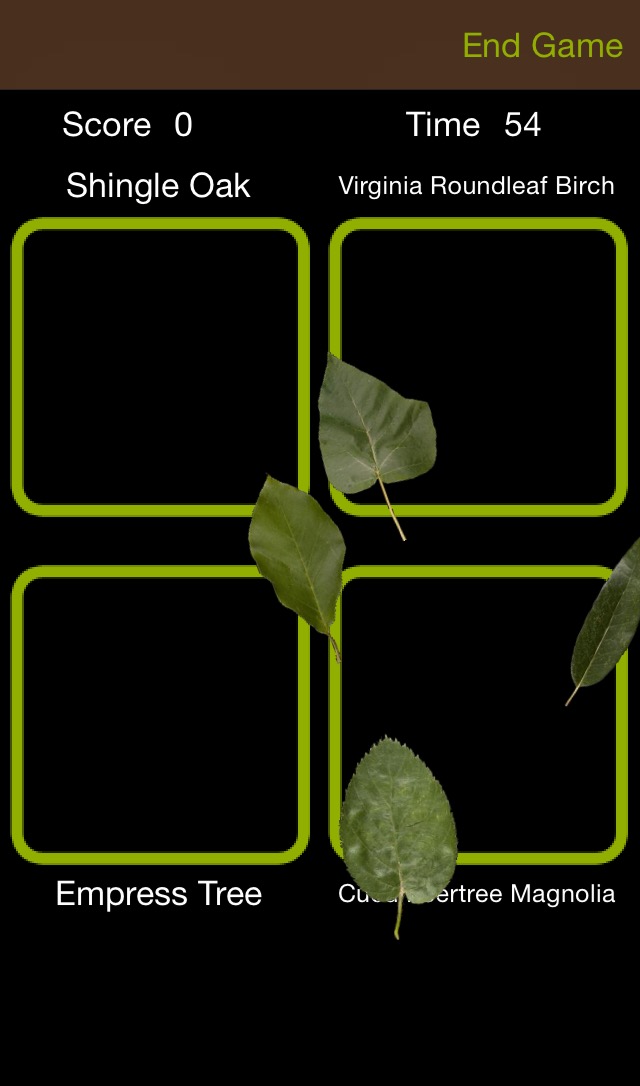 Unsurprisingly, Leafsnap is already being used in classrooms around the United States. When armed with an iPad or iPhone and a notebook, Leafsnap turns a passive lesson into a chance to explore the natural world like a botanist.
"We had a kindergarten teacher from New Jersey send us a photo of her students arranged in groups looking at Leafsnap on iPads and trying to identify their leaves," explained Lopez. The app is also being used in Unifying Life, a middle school curriculum by the City College of New York, and in an agriculture class in Texas.
"I believe that learning is a multi-senses event," Lopez said. "Being able to pick a leaf, take a picture and then scan through various images for leaf characters impresses our brains. Sight, touch, and even smell and hearing are involved in the whole process.  A leaf shape is associated with a name when the identification is chosen by the app user and learning occurs as a result."
I couldn't disagree. As a child, the most impactful learning involved going into the field (rather, the playground) and discovering what nature had to offer. Leafsnap is a free tool that allows for just that. How will you use it? Will you make a scavenger hunt for trees in your area? Challenge students to make the most detailed map or find the most species? Take a nature walk with your children? Play the app's games on a rainy day?
School is out, but science doesn't stop, and apps like Leafsnap make experiencing it all the more fun. Take some time to explore this summer! Who knows what you'll find?
To learn more about Leafsnap, visit www.leafsnap.com. A special thanks to Ida Lopez at the Smithsonian National Museum of Natural History for her enthusiasm and contributions.
Related Tags
About the Author