Linking Education in the Americas: Ianas, Santiago, Chile 2013
In September 2013, the 10th annual meeting of the Inter-American Network of Academies of Sciences (IANAS) was held in Santiago, Chile. IANAS is a network of science academies "created to support cooperation towards the strengthening of science and technology as a tool for advancing research and development, prosperity and equity in the Americas." Never in a million years did I imagine I would get the opportunity to visit such a beautiful country, let alone to attend a prestigious event representing not only the SSEC, but science education in America and the U.S. population as a whole. Sounds intimidating, right? Believe me, I was quite anxious during my 15 hours of travel.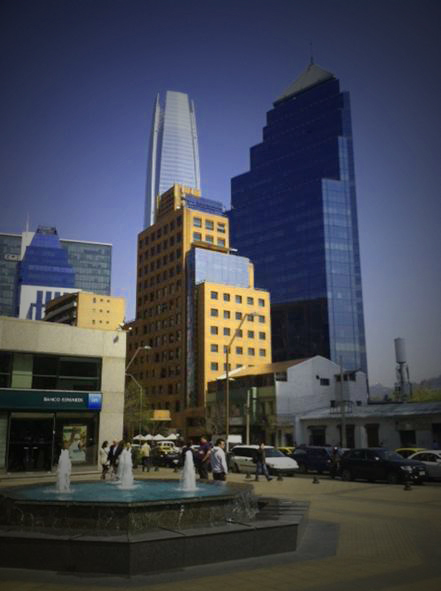 Having joined the SSEC Human Resources team just one year ago, my intimidation was compounded by the fact that this was my first business trip. Questions and anticipations raced through my head as our plane bounced around over the Andes Mountains at sunrise.
My insecurities began to ebb when I realized what great companions I had on this trip; Dr. Amy D'Amico, Director of Professional Services, and Eric Nastasi, Esq., Director of Advancement, accompanied me overseas. It also didn't take me long to realize that the "focal point" representatives for scientific educational development from the Latin American countries were some of the kindest, most passionate individuals that I will likely ever meet in my lifetime.
On the day we arrived in Santiago, Amy, Eric and I had the opportunity to explore a little of Santiago on our own. We meandered through the city streets, making note of the exotic green birds that squawked in the trees, and the number of dogs (many of them wearing clothes!) that ran through the city streets. We stopped for lunch at a recommended restaurant and headed back to the hotel to prepare for our tour of El Museo Interactivo Mirador (the Interactive Science Museum, or "MIM"). We could not have anticipated the amazing experience we were about to receive. MIM is "a cultural space [that] eagerly encourage[s] a sense of wonder, curiosity, creativity, and imagination to understand, experience, and discover the world around us."
True to its statement of mission, MIM instantly took Amy, Eric and I right back to age 12. With over 300 interactive exhibits in-house, we played with bubbles, experimented with the tornado machine, bravely laid on a bed of nails, and received a very personal lesson on electricity.
What a wonderful experience! Not only did we get a private tour of the museum but it was given to us by none other than Consuelo Chadwick, the director of MIM herself. It was thrilling to act like children as we ran around the museum, searching for the next cool exhibit to get our hands on. This affirmed, yet again, that the best way to get excited about science is with a hands-on approach. We ended our great first day in Santiago by sightseeing out the car window on our long drive back to the hotel.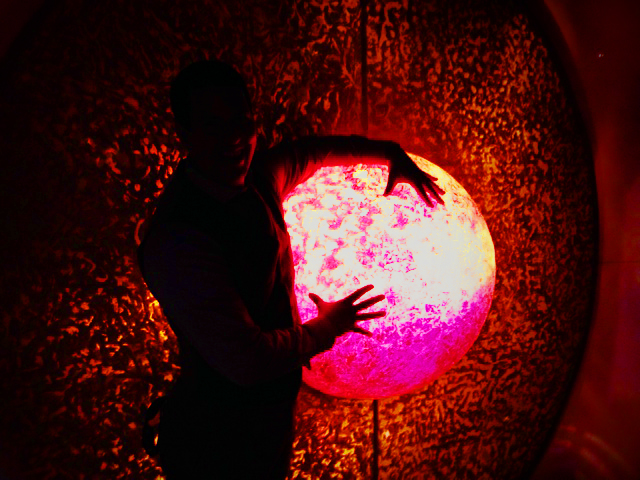 The next morning dawned dark and early as we prepared ourselves for the IANAS meeting--the event that I had been anxiously anticipating for months! After a quick bus ride, we arrived at the Chilean Academy of Sciences and found our meeting venue in a very cozy, sophisticated, wooden library. Throughout the conference and discussion, I soaked in as much information as I could about what these great leaders and innovators of science education faced in their respective countries. I marveled at the amount of collaborative ideas being tossed around the table but was disheartened to hear that a lack of funding had brought several brilliant ideas to a halt. Throughout the rest of the day, we discussed proposals for multiple projects, including building resource materials for science teachers, building educational tools that focus on sustainable development, and finding agreements with ministries of education to improve the quality of STEM in secondary schools, just to name a few. We also discussed advancement topics and ways that IANAS could obtain more funding in the future.
As the meeting came to a close in the evening, we collectively decided to hold the 11th annual IANAS meeting in either Venezuela or Perú in 2015. I am already crossing my fingers for another international opportunity and the chance to see what IANAS and its partners can establish in the coming year.
We were invited to a reception on the roof of the Chilean Foreign Ministry to discuss our visions for education as well as ourselves and our own work. Our conversations became very genuine and personal as we sampled hors d'oeuvres and marveled at the spectacular 270 degree view of Santiago with the Andes mountain range behind it.
Throughout my time in Santiago, one question was asked of me several times: how does an employee with a human resources background get to Santiago, Chile, for a science education meeting? At first, I wondered the same thing. But after much thought, I came to a realization: the SSEC believes that all employees should be knowledgeable about our mission. This includes employees in the finance, human resources, and administration departments, who do not always have the opportunity to witness the impact that our projects and publications have on the public. I began to understand just how lucky I am to be part of an organization that is so passionate about its mission to improve education that it starts with the education of the people at its very core.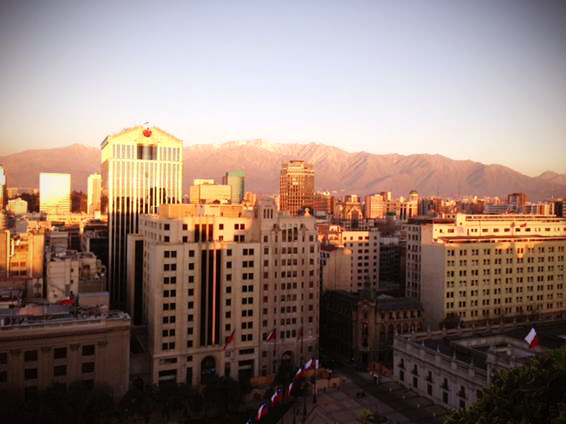 During our final days in Chile, Amy, Eric, and I were blown away by the hospitality we received from our new Latin American friends. I am certain that the members of IANAS and MIM have been left with a very genial impression of the SSEC and our work. It was amazing to connect with an organization that shares the same drive, passion, and common goal to achieve a better education for students not just in the Americas, but all over the world.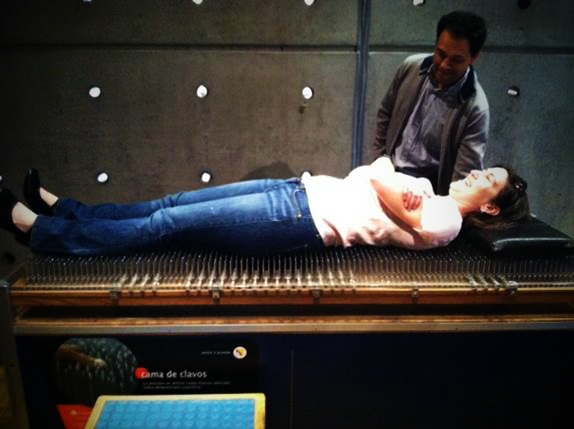 Related Tags
About the Author