Meet Our New Mexico Regional Coordinator: Inez Leibman
Hi. My name is Inez Leibman, and I am the New Mexico Regional Coordinator for the NSRC LASER i3 program. I was born and raised in northern New Mexico and have spent most of my adult life here. My background is in elementary education and educational leadership. I spent seventeen years teaching -- three in an urban private school setting and fourteen in a rural public school. I spent the majority of my teaching career working with Limited English Proficient and "high risk "students. I saw the challenges faced by students growing up in poverty and difficult living situations. From these experiences, I realized that all students have potential if given opportunities. The cultural richness of northern New Mexico is a strength we need to make the most of and embrace. Family and community are an essential part of northern New Mexico, and they present both opportunities and challenges to students' realization of their full potential. I gained a deeper understanding of some of the challenges facing children during my 10 years' experience at a nonprofit whose main mission was drug and alcohol prevention among youth through education. It is my firm belief that prevention is possible when alternatives are available to youth. Education provides such an alternative. I am enthusiastic about being a part of this project, which exposes students to other possibilities and encourages them to acquire knowledge that can have a positive impact on their lives.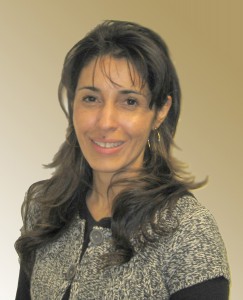 Opportunities near home do exist for students who complete their education, as the state of New Mexico is ranked as a leader in high-technology development. We are home to the Los Alamos National Laboratory, Sandia National Laboratory, Kirtland Air Force Base, White Sands Missile Range, Intel, and most recently, the Spaceport America. The Manhattan Project, the explosion of the first atomic weapon, and many other scientific milestones have created a strong current of innovation and a need for a highly trained workforce to fill the many employment opportunities that exist in our state. New Mexico is central to the history and future of technology. Felix Baumgartner's recent supersonic skydive from 24 miles above the New Mexico desert may inspire a student to work toward the advancement of space travel, but the experiences and knowledge LASER i3 students are receiving in science class will help many more to understand everyday forces such as gravity.
Together with our partner, the Los Alamos National Laboratory Foundation, we are committed to strengthening inquiry science programs within our schools. Partnering inquiry science with literacy and math along with excellent professional development and implementation of research-based curriculum will help close the student achievement gap. I feel fortunate to be a part of this project, and I look forward to working with students, staff, and other community members to make LASER i3 a success.
Related Tags
About the Author