October in Review
Fall 2016 National Advisoary Board Meeting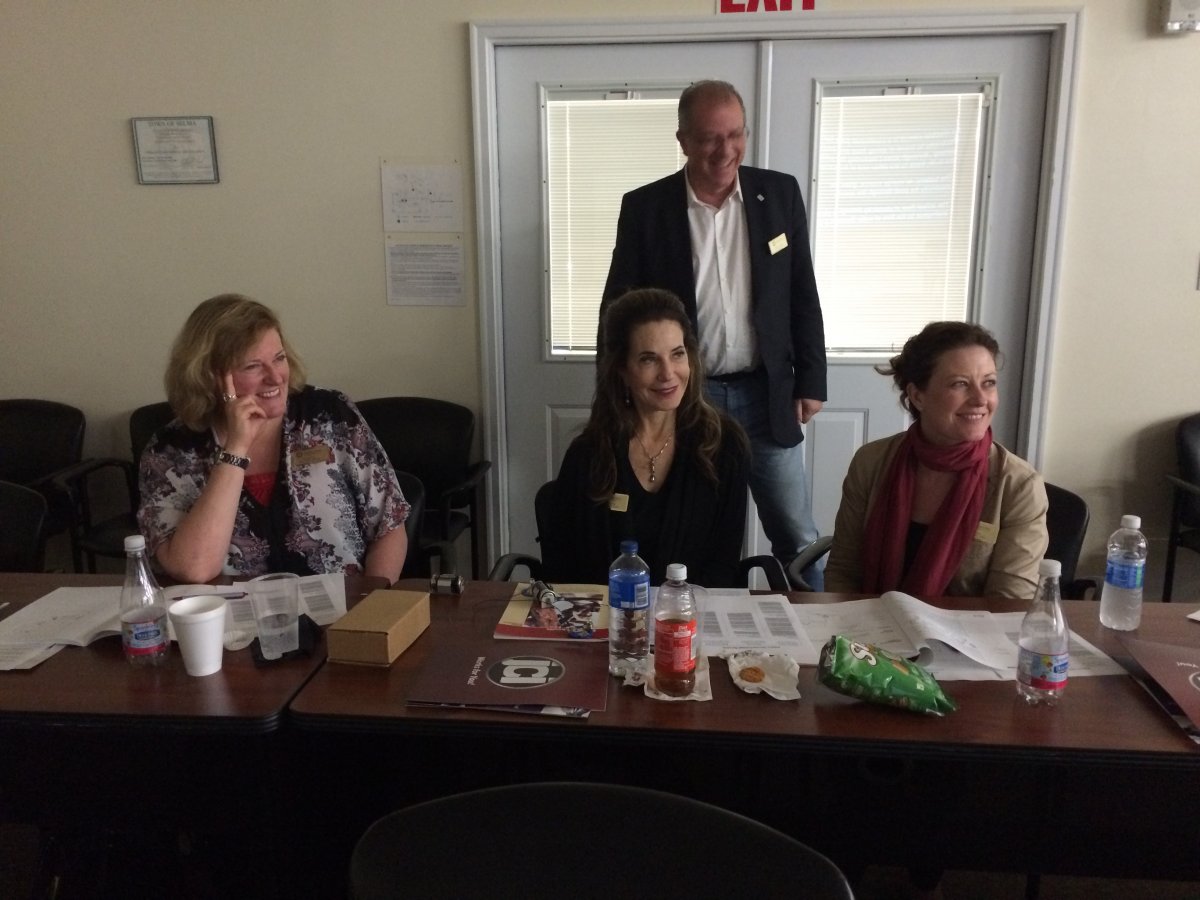 The Smithsonian Science Education Center held its fall national advisory board events which included a materials center tour, board dinner and board meeting in the Raleigh-Durham area of North Carolina, one of the states where SSEC tested the efficacy of its Leadership and Assistance for Science Education Reform (LASER) model. The tour was held on Monday, October 17th at the Johnston county industries materials center (JCI) in Selma, NC.
Bill Sharek, President & CEO of JCI, welcomed the group to the Center, provided an overview of JCI mission, goals and operations, and lead the group on a tour of the facilities to help the board members understand how North Carolina helps to provide science materials to classrooms all over the region. The group was then treated to lunch from JCI's Cyber Café and had the opportunity to meet with teachers, principals, and superintendents from the county while they participated in a science lesson from SSEC's energy unit.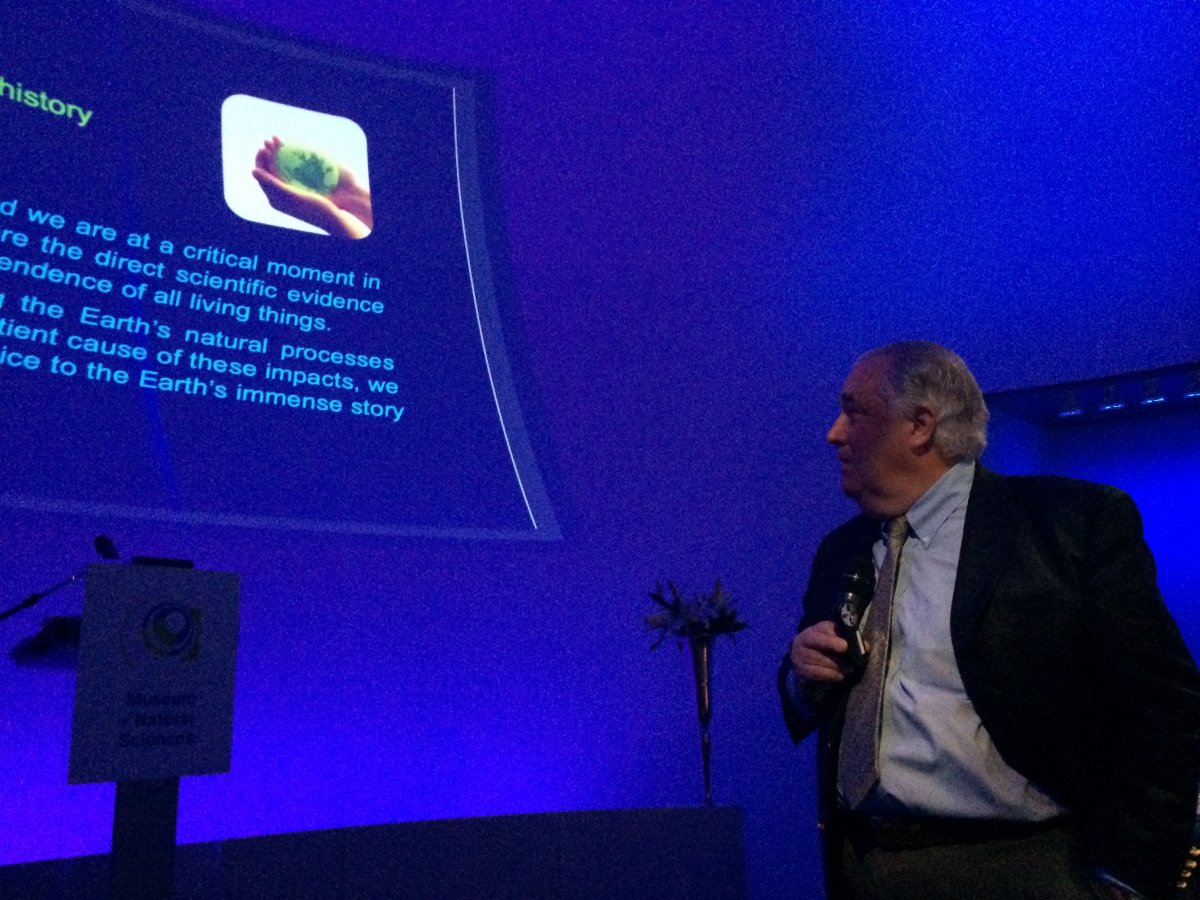 The board dinner was held the evening of Monday, October 17th at the North Carolina Museum of Natural Sciences – a Smithsonian affiliate museum – in downtown Raleigh, NC. SSEC board members, SSEC senior staff, ASEA Advancement Director, Delphia Ridley, SSEC external partner Dr. Sam Houston from the North Carolina Science, Math and Technology Center, and other SSEC invited guest – including Johnston County North Carolina School Assistant Superintendent, Eddie Price and SSEC's publisher Carolina Biological – were able to meet and discuss their involvement and ideas in furthering stem education and their participation in SSEC's mission and support to SSEC external regional partners in North Carolina. North Carolina Museum of Natural Sciences Director, Dr. Emlyn Koster, provided the keynote for the dinner outlining the relationship between the museum, STEM education, and the community.
The board meeting was held on Tuesday, October 18th at the Burroughs Wellcome Fund in Research Triangle Park, NC. Board members and SSEC senior staff were welcomed by Dr. John Burris, Director of the Burroughs Wellcome Fund, Board Chair Kristin Richardson, and Dr. O'Donnell, as well as Acting Assistant Secretary for Education and Access, Patty Bartlett, who welcomed the board via teleconference. Post event ratings showed the board overwhelmingly felt the trip to North Carolina to see the impact of the Smithsonian beyond the mall was well worth their time.
100Kin10 Conference
On October 20 – 21, Dr. O'Donnell and Division Director of Professional Services, Amy D'Amico, attended a two day event for 100kin10 grantees at the Center for Social Innovation in New York City to discuss the important role that Networked Improvement Communities (NICs) play in continuous improvement. For this NIC, grantees shared their work for improving K-12 engineering and computer science education and planned collaborative approaches to develop and test practical solutions to problems in teaching these subjects.
Million Women Mentors Summit
On October 5th, Director Dr. Carol O'Donnell participated in the Million Women Mentors Summit held at the Omni Shoreham Hotel in Washington, DC. The summit concentrated on strategic partnerships as a catalyst for STEM talent and careers; promoting women entrepreneurship through mentor relationships; and best practices to advance women in STEM careers through mentoring. The summit also hosted a panel featuring Lieutenant Governors from Alabama, Arkansas, Iowa, Maryland, and New Jersey.
Top Image by K. Echevarria. Middle & Bottom Image by C. O'Donnell
Related Tags
About the Author