Participation of Professors Carol O'Donnell and Amy D'Amico at the Seminar: Evaluation of the LASER model in the United States of America: Five years of validation through the i3 project of the Smithsonian Center for Science Education
The Director of the Smithsonian Science Education Center, Dr. Carol O'Donnell, and the Director of Professional Services, Amy D'Amico, PhD held a seminar in Mexico City November 16 and 17, 2016. This seminar, hosted by INNOVEC, was a transcendent event in many ways.
INNOVEC invited 35 participants from the states of Zacatecas, Veracruz, . All of the participants are involved in implementing the SEVIC (Systems of Experiential Learning and Inquiry Teaching of Science) program from different working areas. They included state program coordinators, Technical Teaching Advisors, administrative personnel, and SEVIC personnel.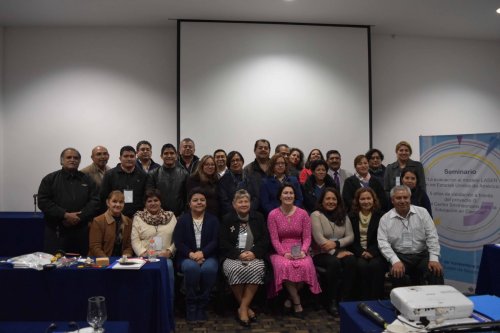 Given the relevance of the i3 (investing in Innovation) study as an initiative funded by the U.S. Department of Education to obtain crucial evidence of the achievements and benefits of the LASER program, and given the work and commitment of INNOVEC to reproduce the LASER model in Mexico as the basis for the SEVIC program, it was crucial to know in detail the methodological logistics and statistical aspects of the study.
The seminar allowed attendees to understand the complexity and wide scope of the LASER i3 grant and the data that came out of it; the socioeconomic, demographic, and educational characteristics of the populations studied; the assumptions in the research design; the working plan; and lessons learned in the process. The rigorous way of addressing all these subjects by the Smithsonian staff allowed a better understanding of key aspects of the study.
Participants were able to validate that everyday challenges they face during the application of the program in the United States schools are also common in the Mexican context. These challenges do not impede the achievement of good results by students, especially among those students that belong to underserved or special needs populations.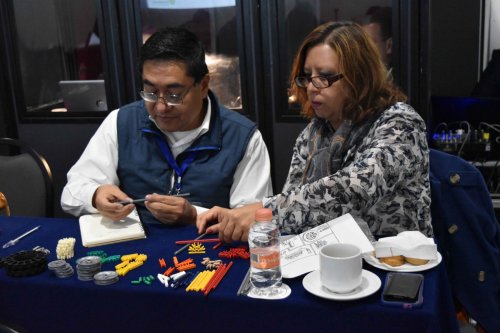 This collaborative work will have a significant impact on the improvement of INNOVEC's evaluation program and on the sensitivity of local authorities towards the importance of proper implementation of the five elements of the systemic LASER model to improve education outcomes.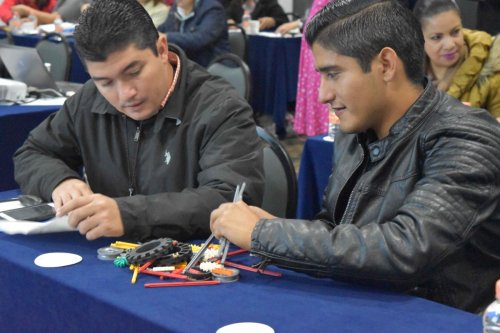 About the Author