Rock 'n Roll in Panama
In September, an enthusiastic group of teachers and Johnson & Johnson volunteers participated in the first stage of a collaboration that is bringing hands-on STEM2D learning to 240 students throughout Panama. Teachers and volunteers gathered at the Johnson & Johnson offices in Panama City for two days of professional development (PD) that focused on integrating this learning using the STC Rocks and Minerals unit.
This professional development was organized and spearheaded by Amy D'Amico from the Smithsonian Science Education Center and Alex Fernandez from J&J in Panama City. I was fortunate enough to be there to guide the participants through the unit, and their excitement in learning and sharing this unit with their students was palpable. You would have never guessed that many of them had to drive several hours from their homes to attend the training. They arrived early and were eager to learn. On the second day of the training, I asked one of the participants how she was doing, was she tired after the first day of training?  She said, "No, actually I woke up early because I couldn't wait for the second day of PD to begin!" 
Alex Fernandez from J&J took this selfie of himself and all the participants. Can you find me in the back row?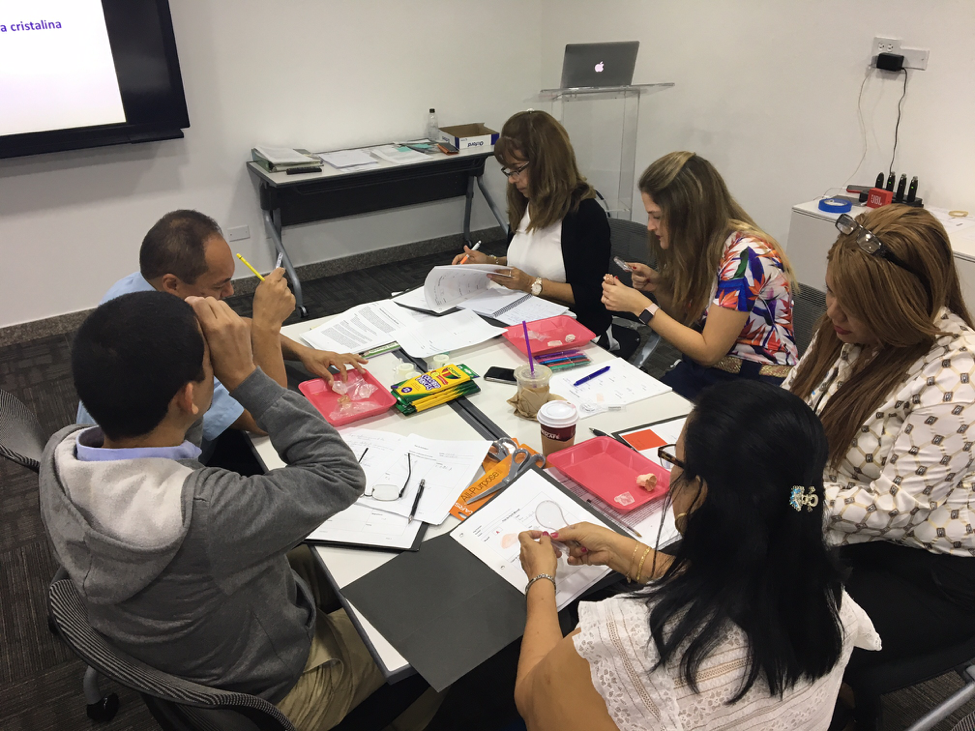 Teachers and volunteers working on Rocks and Minerals investigations.
Now that they are back on their campuses, they have begun to teach this unit as part of a six-week classroom course with the support of regular classroom visits from the J&J volunteers. From these photos, you can see how the PD and enthusiasm for inquiry has translated into the classrooms.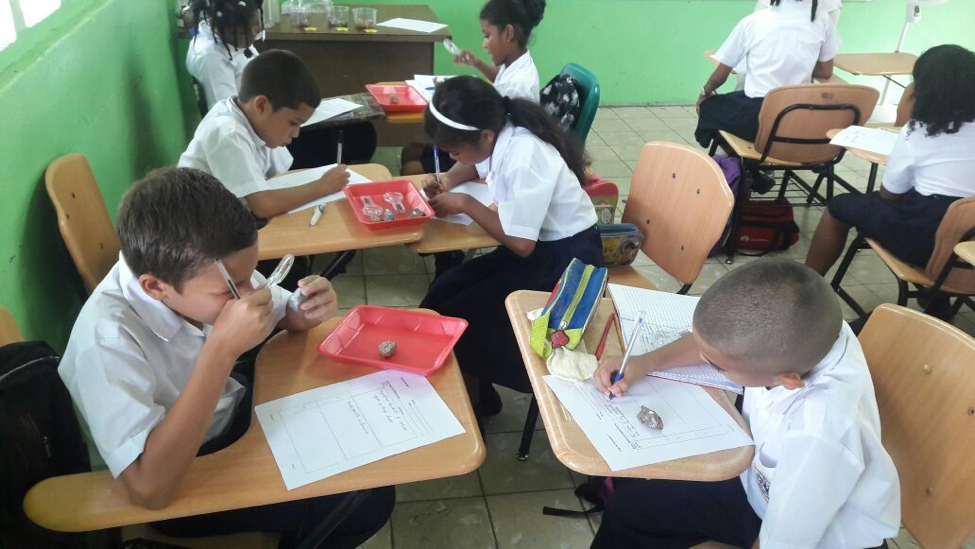 Students exploring their rocks and minerals.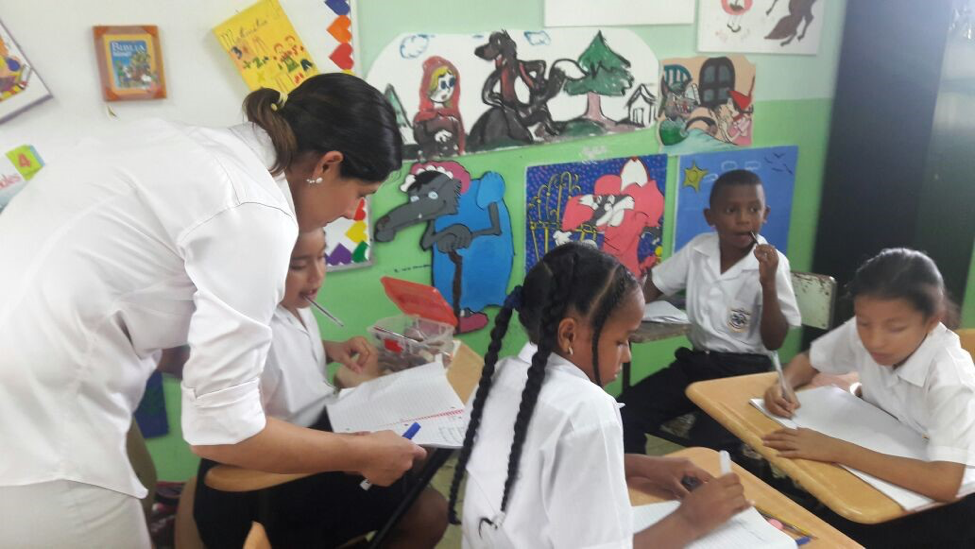 Students working with one of the J&J volunteers.
I was thrilled to participate in this collaboration and am excited for the work that has begun in Panama.
 As one teacher wrote on her evaluation:
 "Thanks for including my campus in this PD. I hope that this is just the first of many!"
About the Author