September in Review
Visitors from Colombia
The Smithsonian Science Education Center hosted a group of visitor from Colombia on September 7, 2016 to learn about Smithsonian Science Education Center's mission, its place within the Smithsonian, and the products and services we offer. The group was made up of individuals representing the Colombian Ministry of Education, Educational NGOs, and STEM-focused business and industry. During the session, they spoke with Director Dr. Carol O'Donnell and other members of the staff. The group engaged in lively discussion about the future of STEM education in both the US and Colombia, and explored opportunities for their organizations to engage with the Smithsonian Science Education Center in the future.
Symposium on Research and Policymaking in Education
From September 9 – 10, 2016, Dr. O'Donnell traveled to Stockholm, Sweden to participate in the Symposium on Research and Policymaking in Education. Dr. O'Donnell was invited to speak to the Royal Swedish Academy of Sciences regarding the results of the results of the randomized control trial that studied the effectiveness of the Leadership and Assistance and Science Education Reform (LASER) model. Additionally, Dr. O'Donnell met with representatives from the Royal Swedish Academy's NTA program. NTA offers training, tutorials and supplies kits that function as an effective support to develop teaching from an inquiry-based, investigative approach. NTA is the Swedish version of the Smithsonian Science Education Center's Science & Technology for Children (STC) curriculum which is used in 40% of schools in Sweden.
Congressional Black Caucus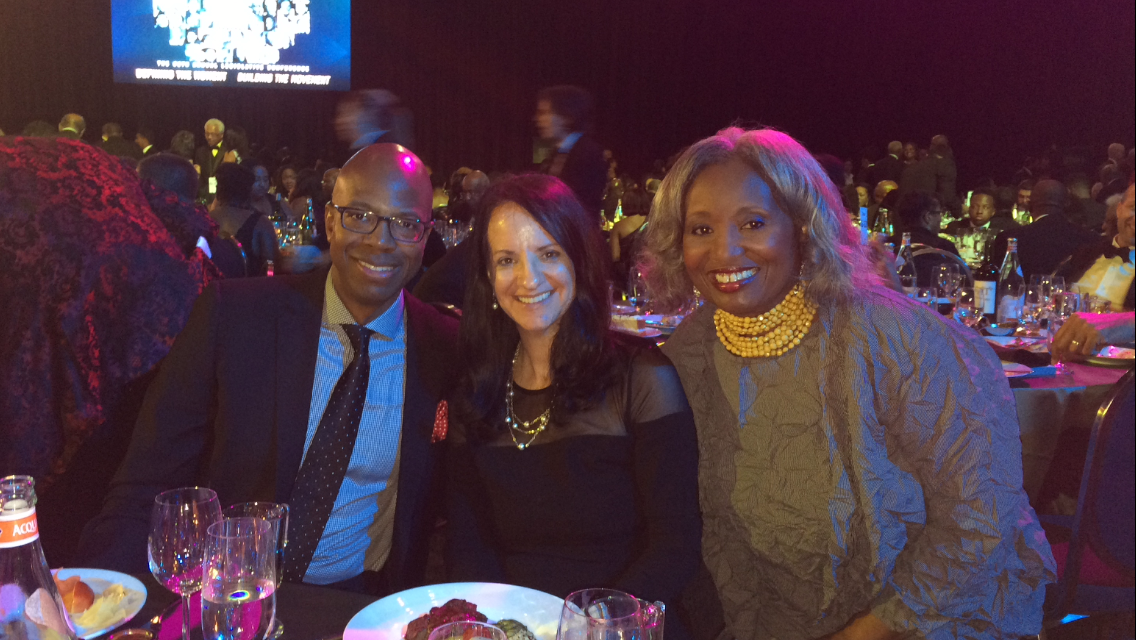 Dr. O'Donnell was invited to Congressional Black Caucus Foundation's 46th Annual Legislative Conference Phoenix Awards Dinner on September 17, 2016. The black tie dinner, held at the Washington Convention Center, acknowledges noteworthy individuals whose contributions and influences have positively impacted the African-American community.  Recipients of this year's awards were Democratic President Nominee Secretary Hillary Clinton, U.S. Representative's Charles B. Rangel and Marcia L. Fudge, CEO of Vista Equity Partners Robert F. Smith, and the Emmanuel African Methodist Episcopal Church in honor the "Emanuel Nine". This fundraising event also saw the seventh and final keynote address of President Barack Obama. 
Tribal Planet's:Citizen Science 
Dr. O'Donnell and other Smithsonian Science Education Center staff attended an exclusive building awareness event to launch Tribal Planet's new Citizen Science digital platform at the historic Sweetwater Music Hall in Mill Valley, CA.  The event was sponsored by NASA's astronaut Scott Kelly (who gave the keynote discussing his history-making year in space), and Bob Weir of Dead and Company who performed original music. Smithsonian Science Education Center set up a booth that showcased the new Smithsonian Science for the Classroom curriculum, featuring elementary curriculum topics ecosystems and bringing fresh water to those in need, a prototype of the new Aquation game, and an episode of Good Thinking!. A showcase of Tribal Planet's new Citizen Science mobile platform took guests through a sample of experiments created in partnership with leading global institutions including the University of Washington Bio-Robotics Lab, Plymouth University, and Lab4U, a Citizen Science partner for in-classroom experimentation. Over 200 guests, including many c-level leaders from corporations (such as FedEx and Crate and Barrel), and private individuals, who were introduced to amazing educational opportunities and experienced how children of all ages can learn and discover science by doing science.
Images by C. O'Donnell
Related Tags
About the Author