Teaching Argumentation in Middle and High School Classrooms
Come one, come all to this year's National Science Education Leadership Development Forum! Formerly held during NSTA's National Conference, this year's Forum will take place right in the Smithsonian's backyard. This half-day symposium offers science educators the unique opportunity to hear and experience the research of two distinguished scholars on the topic of scientific argumentation.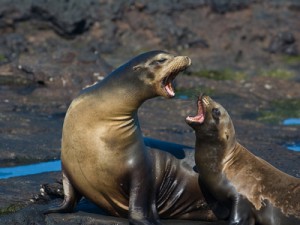 Are you a science teacher eager to grow your skills? An administrator thinking ahead to the implementation of the Next Generation Science Standards (NGSS)? A parent, student, or stakeholder in the future of science education in the United States? Interested in finding ways of addressing the Common Core standards in your science curricula? Then you'll want to attend this Forum! Join Lisa Kenyon, Ed.D. and Victor Sampson, Ph.D. as they explore their research on the NGSS and Common Core methodology of engaging in evidence-based argumentation. Earn up to four hours of continuing education hours and participate in two sample lessons illustrating this research as it applies to middle school and high school classrooms.
Register now for this exclusive experience on Saturday, July 27 at the Westin Alexandria, in Alexandria, VA.
Related Tags
About the Author