April in Review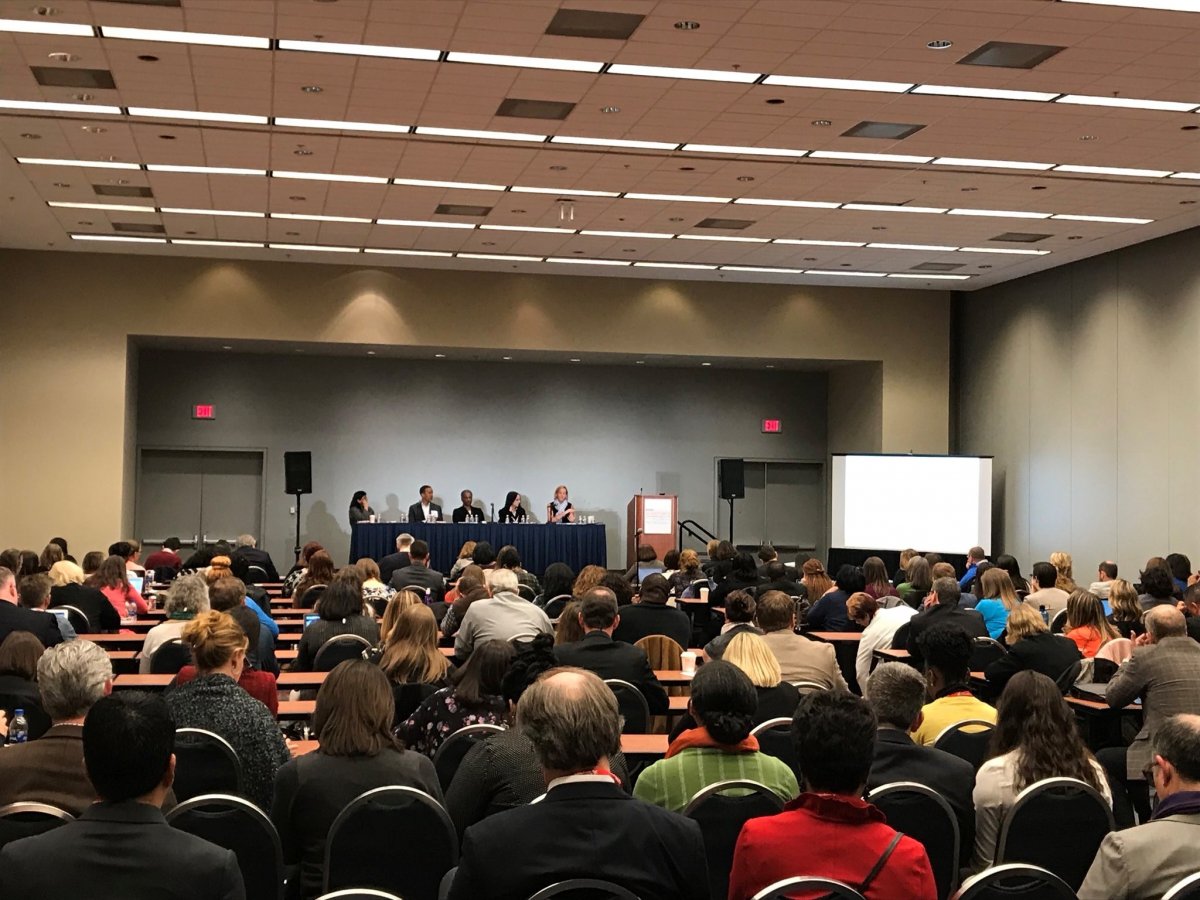 US News and STEM Solutions Conference on K-12 Panel
While U.S. students are graduating high school at the highest rate ever, questions remain about how well prepared new diploma-holders are for what comes next. For instance, researchers estimate that some 6 million jobs remain unfilled, many of which require individuals with STEM skills that employers say they just cannot find enough of in the talent pool. In response, K-12 administrators, advocates, and policymakers are working to shore up education programs in K-12 to give students the skills they need to compete in the workforce or the college classroom. The change is happening by improving teacher training, integrating more experiential and hands-on learning into the classroom, and teaming up K-12 schools with corporate and higher education partners to advance women in STEM. Several education leaders presented on this standing-room only panel, including Dr. Carol O'Donnell, Director of the Smithsonian Science Education Center (SSEC), who discussed SSEC's role in the Johnson & Johnson Women in Science, Technology, Engineering, Mathematics, Manufacturing, and Design (WISTEM2D) initiative.
Smithsonian Shares Hands-On Learning with Local Families at the 2018 K-12 STEM Symposium
On April 14th, O'Donnell worked with 203 girls and boys at the fifth annual K-12 Science, Technology, Engineering and Mathematics (STEM) Symposium on April 14, 2018 held at the Nysmith School in Herndon, Virginia. An estimated 4,000 students, parents, educators, and businesses and 50 exhibitors attended the event. Young students who worked with the Smithsonian were given an engineering design challenge to design, build, test, and redesign a vehicle to move at least one meter and then demonstrate their understanding of the science behind its motion. Students applied engineering principles as they moved the car using either gravitational potential energy, rubber band energy, wind energy, or hydro-electric power. There were 203 students who won the design challenge and were rewarded with a WiSTEM2D poster produced by Johnson & Johnson and the Smithsonian Science Education Center. The poster illustrates a variety of STEM2D careers students can enter and the degrees required for each.
"Opening Doors in Glass Walls for Women in STEM"
For over thirty years, women have remained noticeably underrepresented in STEM fields. From hiring practices to workplace culture, multiple factors create barriers that prevent women from achieving fulfilling and successful careers. The capacity of women in STEM to excel in their chosen careers impacts the pipeline for emerging women leaders in these fields, and if these barriers persist, the number of women in the pipeline will not be able to grow. In order to open up pathways to leadership for more women in STEM, we must ask the question: What are those barriers? And more importantly, what can we do about them? In honor of Women's History Month, O'Donnell and other women leaders in STEM served as panelists in the Wilson Center's Science and Technology Innovation Program, Women in Public Service Project and Serious Game Initiative for a conversation on the barriers and opportunities for women in STEM, and the actions that can be taken to achieve true gender parity in these fields.
University of Pittsburgh School of Education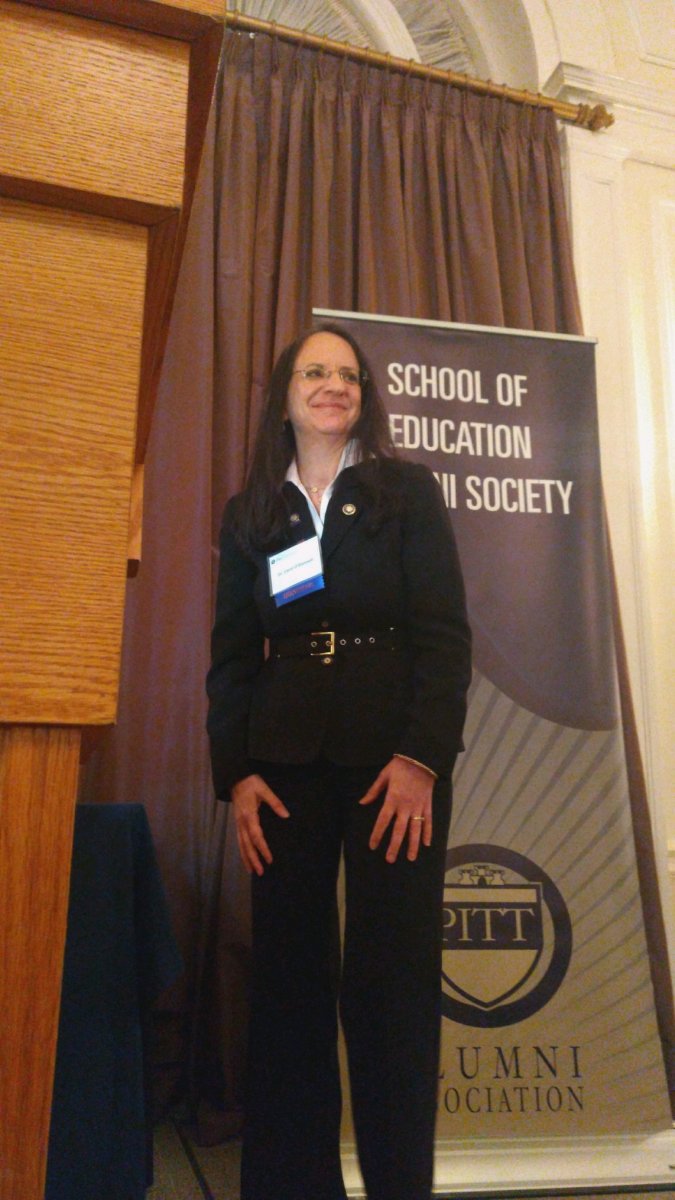 The University of Pittsburgh School of Education recently sat down with O'Donnell to talk to her about her experience growing up in inner city Pittsburgh, attending the University of Pittsburgh School of Education as a young adult, and pursuing a career as a woman in STEM. To read the transcript of the interview can be found here.
Pittsburgh Post-Gazette article, "WorkZone: Pipeline for young women to pursue STEM careers is 'leaky'"
In an article for the Pittsburgh Post-Gazette, O'Donnell discussed her time growing up in Pittsburgh as a young girl with an interest in STEM. According to O'Donnell, "At the time, the opportunities for young girls to think about STEM as a career ... we were just on the verge of that. I remember my parents wanting me to become an engineer because I was already messing around and building things, using my local environment as my laboratory." With the support of her parents, O'Donnell took two buses to school every morning to take trigonometry classes. The article goes on to discuss how mentoring women to pursue STEM careers is vital. "We need to help students understand what science can do," she said. It's not enough to teach women science and technology if there is no structure to hold them in place.
Images courtesy of C. O'Donnell
Related Tags
About the Author