April in Review
Operationalizing Sustainable Development: Local Strategies
On April 18th Smithsonian Science Education Center (SSEC) Director, Dr. Carol O'Donnell, served on a panel for the National Academies of Sciences, Engineering, and Medicine's virtual workshop, Operationalizing Sustainable Development: Local Strategies. The panel was chaired by Dr. William Colglazier and focused on Education and Capacity Building. Dr. O'Donnell's remarks:
Provided an overview of sustainability challenges with a particular focus on education and capacity building issues.
Discussed how the Smithsonian Science for Global Goals project and SSEC (as well as SI) is addressing these challenges.
Shared SSEC's innovative approaches taken to address these challenges.
Discussed key research priorities and actionable steps needed to operationalize sustainable development at the local level.
AI-ALOE EAB
On April 26th, O'Donnell participated in Georgia Tech's National Artificial Intelligence Adult Learning and Online Education (AI-ALOE) External Advisory Board (EAB) meeting in Atlanta, GA. AI-ALOE is a cross-disciplinary, collaborative effort to develop new AI theories and techniques for enhancing online education for lifelong learning and workforce development. AI-ALOE's EAB is comprised of ten distinguished scholars and researchers who were nominated and selected by the AI-ALOE team members. All nominees have officially agreed to serve on the board, and they have been approved by the NSF, who supports the project under Grant No. 2112532. The EAB provides research oversight, advice, and guidance to help ensure that the Institute's goals and objectives are met.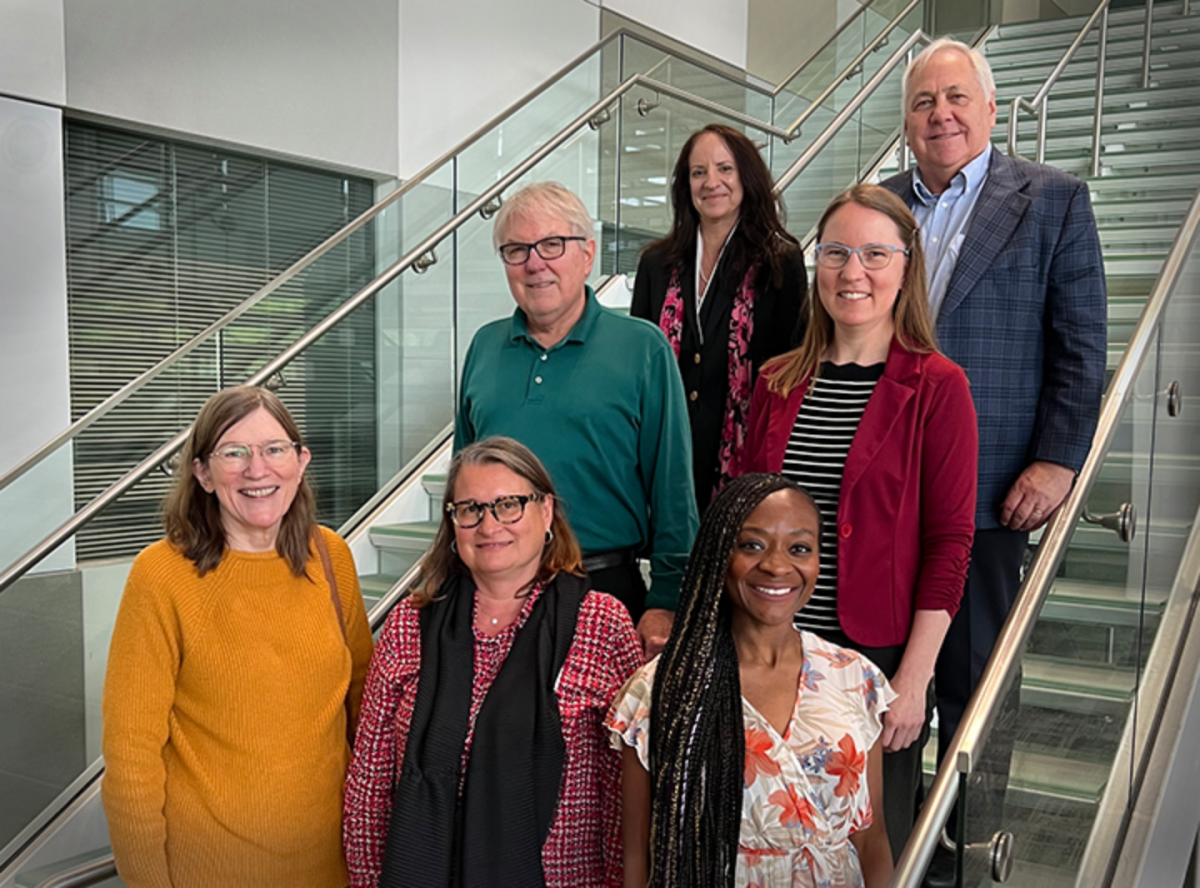 Countering Vaccine Hesitancy
On April 26th, O'Donnell served as a panelist for the InterAcademy Partnership (IAP), who launched a report on Countering Vaccine Hesitancy. O'Donnell discussed SSEC's released community research guide for youth called, "Vaccines! How Can We Use Science to Help Our Community Make Decisions About Vaccines?". You can view the discussion here.
Image courtesy Myk Garn
Related Tags
About the Author