August in Review
Smithsonian Science Education Center in North Carolina
On August 11th – 13th, Smithsonian Science Education Center Director, Carol O'Donnell, traveled to the Raleigh-Durham area of North Carolina to participate in the 2018 National Survey of Science & Mathematics Education (NSSME+) Advisory Board Meeting. The 2018 NSSME+ report details the results of a nationally representative survey of 7,600 science, mathematics, and computer science teachers in schools across the United States. Areas addressed include: teacher backgrounds and beliefs; science, mathematics, and computer science professional development; science, mathematics, and computer science courses; instructional objectives and activities; instructional resources; and factors affecting instruction. A large part of the advisory board meeting focused on identifying the important findings from the study, as well as implications related to these findings. Attendees were able to provide their opinions about what is most important to share, with which stakeholders (e.g., researchers, policy-makers, practitioners), and the best methods for sharing.  O'Donnell was a contributor to the 2018 NSSME+ report.
Additionally, O'Donnell and Smithsonian Science Education Center Division Director of Professional Services, Amy D'Amico, met with SSEC Board Member, Sam Houston, who is the President of the North Carolina Science, Mathematics and Technology Education Center, and Alfred Mays, Program Officer for the Burroughs Wellcome Fund (BWF), to discuss SSEC's Diversity, Equity, Accessibility, and Inclusions efforts, specifically how these efforts align with BWF's work in North Carolina.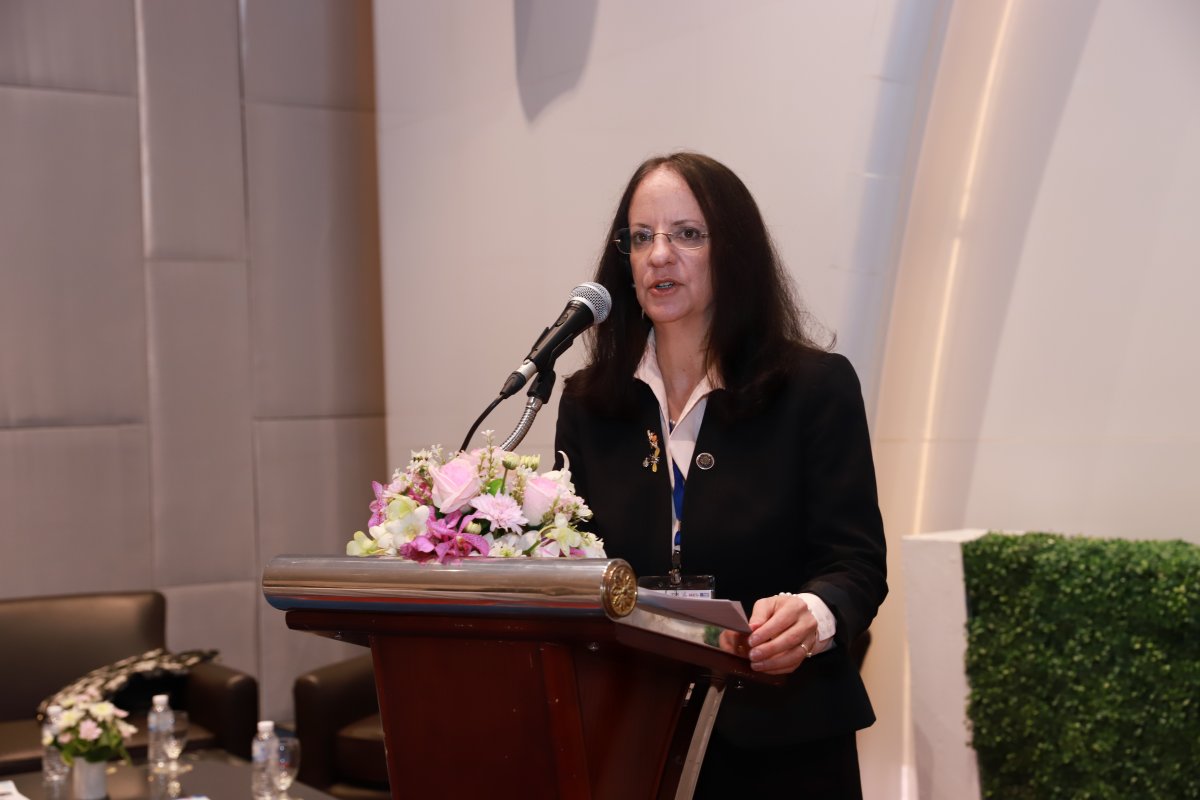 National Science Museum of Thailand
SSEC Director, Carol O'Donnell, was invited to give a talk on the Smithsonian Science for Global Goals project at a convening organized by the National Science Museum (NSM) of Thailand in Bangkok and InterAcademy Partnership Science Education Program (IAP SEP) with the support of Ministry of Science and Technology of Thailand. The forum entitled "Promoting Science Literacy through National Museums of ASEAN Countries" held on August 25th – 26th discussed the possibilities of the collaboration between science museum/centers and the national museums in the promotion of science literacy for the sustainable development for communities under the aegis of IAP SEP.
O'Donnell visited schools in Thailand that are currently using the Smithsonian Science Education Center's STCMS Middle School curriculum, which has been translated into Thai through an effort by the Kenan Foundation Asia. O'Donnell had the pleasure of visiting Mr. Kriangkrai Sungthong's classroom in Samut Sakhon, Thailand, who was participating in Kenan's professional development program for teachers. Kenan's experts and master teachers (experienced teachers with a proven record of success in the classroom) work with teachers to introduce them to Inquiry-based Science, which combines a student-centered pedagogy with high-impact learning modules matched to the Thai curriculum. Unlike the traditional, passive learning approach, Inquiry-based Science empowers students to explore their curiosity, draw connections between textbook content and the real world, and conduct experiments – lots and lots of experiments. In a lesson called "Separating Solutes," O'Donnell observed middle schoolers who used a laboratory technique called chromatography to free the individual substances that combine to create a mixture. John DaSilva, Director of Partnerships and Communications at Kenan Foundation Asia, hosted the school visit. To learn more about Kenan's work to develop 21st century teachers who can deliver high-impact lessons like Separating Solutes, go to; www.kenan-asia.org/teacher-professional-development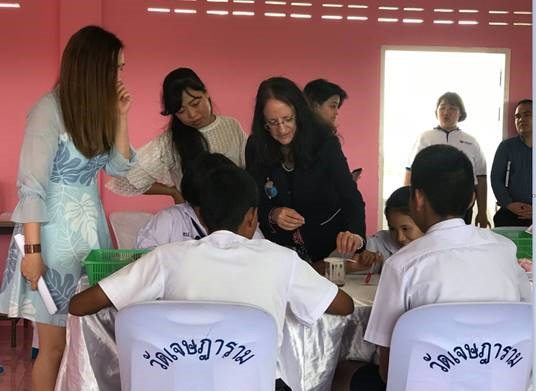 NISSEM Global Briefs
SSEC Program Manager, Katherine Blanchard; SSEC Director, Dr. Carol O'Donnell; and former SSEC Fellow Heidi Gibson (now Director of Global Schools First at Childhood Education International) authored a Global Brief for an emerging NGO called NISSEM (Networking to Integrate SDG Target 4.7 and SEL Skills into Educational Materials). NISSEM Global Briefs Educating for the social, the emotional, and the sustainable is a collection of "42 Briefs and 11 reflections from 66 expert practitioners and academics in the field of SEL (Social and Emotional Learning), Social Cohesion, and Sustainable Development." The SSEC's brief, entitled  "Understanding yourself as a foundation for exploring the world" discusses themes and types of identity that are cultivated in the Smithsonian Science for Global Goals project and the Global Schools First programs. It explores how identity can serve as a foundation for developing SEL, Global Citizenship Education (GCED), and Education for Sustainable Development (ESD), and eventually lead young people to take action on issues of both local and global importance, specifically those issued laid out in the United Nation's Sustainable Development Goals. NISSEM Global Briefs will have release events in the UK and US in September and October, many of which will be open to the public.
Images courtesy of C. O'Donnell & IAP SEP Council
Related Tags
About the Author