Good Thinking! — Introducing: Terry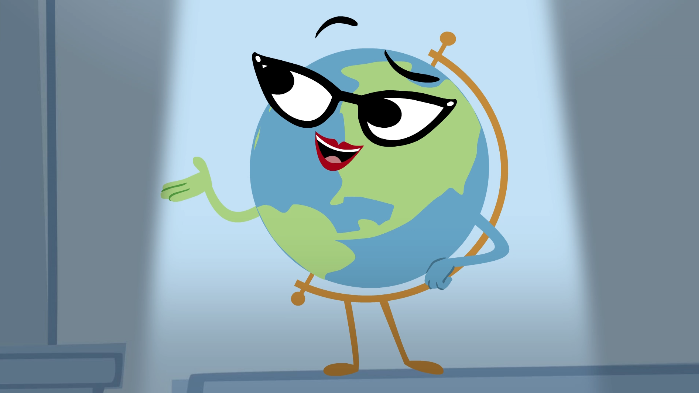 "I'm chuffed to bits that I could help!" --Terry
In the world of Good Thinking!, science teacher Ms. Reyes gets research-based tips from a cast of surprisingly lively classroom objects, from Blossom the orchid to Bunsen the Bunsen burner. Who better to help Ms. Reyes with the finer points of teaching Earth science than the Earth herself? Enter Terry the globe, featured in our latest episode, Make it Rain!
FableVision Creative Director Leigh Hallisey explains the challenge Terry posed:
"Her tone had to come across as authoritative but not patronizing and a know-it-all, which is tough when you are LITERALLY the world expert on the world."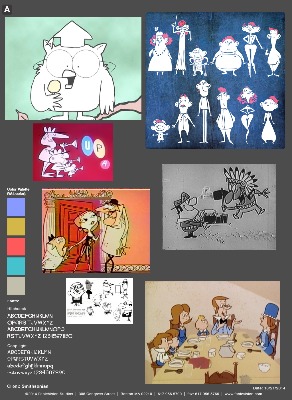 With that caveat in mind, before we went looking for a voice actor we needed to solidify our vision. We saw Terry as professioral and a bit stuffy, but always in the name of accurate science. Some of the creative concepts that went into Terry (inspired by terra, Latin for earth) can be traced back to the very foundations of the project. We'd decided on a retro animation style, and as FableVision's early "inspiration board" shows, the idea of a character inspired by the tootsie-roll owl was already floating around in our heads. As Leigh elaborates:
"There's something about a British accent that says distinguished and smart... so we channeled actress Helen Mirren for our inspiration: talented, spirited, eloquent, but with a playful 'cheeky' side and dry sense of humor."
As always, once we found the actor the character took on new life -- and increased accuracy: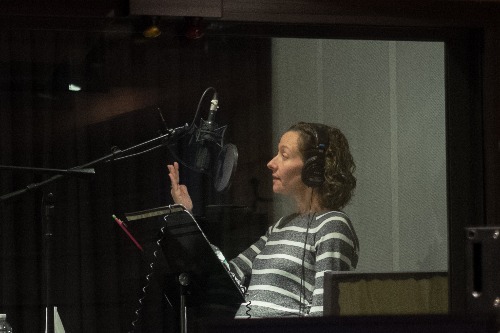 "The lovely Nicola Barber is... a native Brit -- she was just a delight to work with. There were a few times when she caught errors in the script where we thought we sounded authentic but our 'Merica-ness was showing, and she was so polite about it: 'Did you mean to say 'It's time for my morning constitutional'?' (we had written constitution)."
And for the icing on top, Eggplant Collective, the incredibly talented group behind the series' music and sound design put together a catchy Austin Powers-inspired theme for her introduction.
Watch Terry tackle the finer points of teaching Earth science, and see why she's the most knowledgeable globe Ms. Reyes knows.
Catch up on Good Thinking! with our YouTube playlist, and subscribe to stay tuned for more -- new episodes will debut throughout the fall semester.
Related Tags
About the Author