Good Thinking! — Introducing: Blossom
"Go to your happy place" -- Blossom the Orchid
Last week we debuted a new animated web series for science educators, Good Thinking! As I described in my launch-day post, the series is a character-driven exploration of research-based practices in science education.
We've released the first 3 episodes, featuring a host of colorful characters. If you've watched Natural Selection: Common Misconceptions, you've met Blossom the orchid, and discovered that she has a wealth of advice when it comes to biology education.
We designed the "classroom guides" to be commonly found in schools, and to winkingly represent their individual area of expertise. For the life sciences topics, we thought a classroom plant would be a perfect fit. However, this is the Smithsonian, so of course it couldn't be just any plant. As big fans of Smithsonian Gardens, we immediately thought of their amazing orchid collection, and Blossom was born!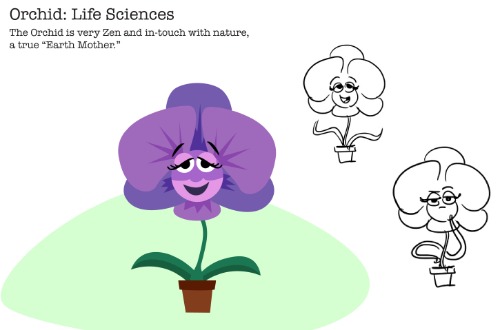 For a while, Blossom existed only as lines in script drafts and a few rough sketches. But for her to truly come to life, she would need a voice. Creative Director Leigh Hallisey and her team had settled on a calm, caring, earth-mother personality for her, and as we discussed possible character references, we all loved the idea of Yoga Jones from Orange is the New Black. This tip seemed to do the trick -- soon afterward we reviewed voiceover (VO) auditions and unanimously agreed that Annie Silver had somehow produced the exact voice we had all been hearing in our heads.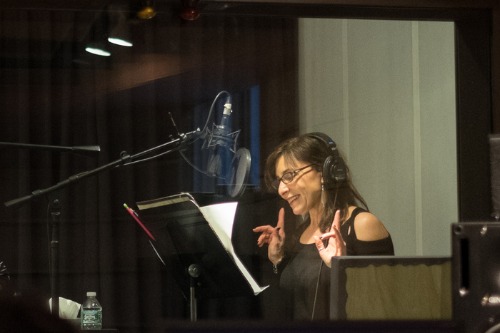 Look out for more on "the science of teaching life science" from Blossom as new episodes roll out! And keep an eye out for some new characters -- you haven't met them all yet!
Related Tags
About the Author