January & February in Review
Teach for America & Smithsonian Science Education Center
The Smithsonian Science Education Center hosted Ruthie Ousley from Teach for America January 3rd – 4th. The two-day meeting kicked off with the signing of a Memorandum of Understanding between the Smithsonian Science Education Center and Teach for America.  Additionally, Ruthie met with members of the Curriculum & Communications Division and our publishing partner, Carolina Biological, to go through the Matter & Interactions lesson and discuss pedagogical integration of our curriculum into the Teach for America summer institutes, which prepare a powerful network of leaders who have become teachers for at least two years in low-income rural and urban schools in 53 regions across the nation.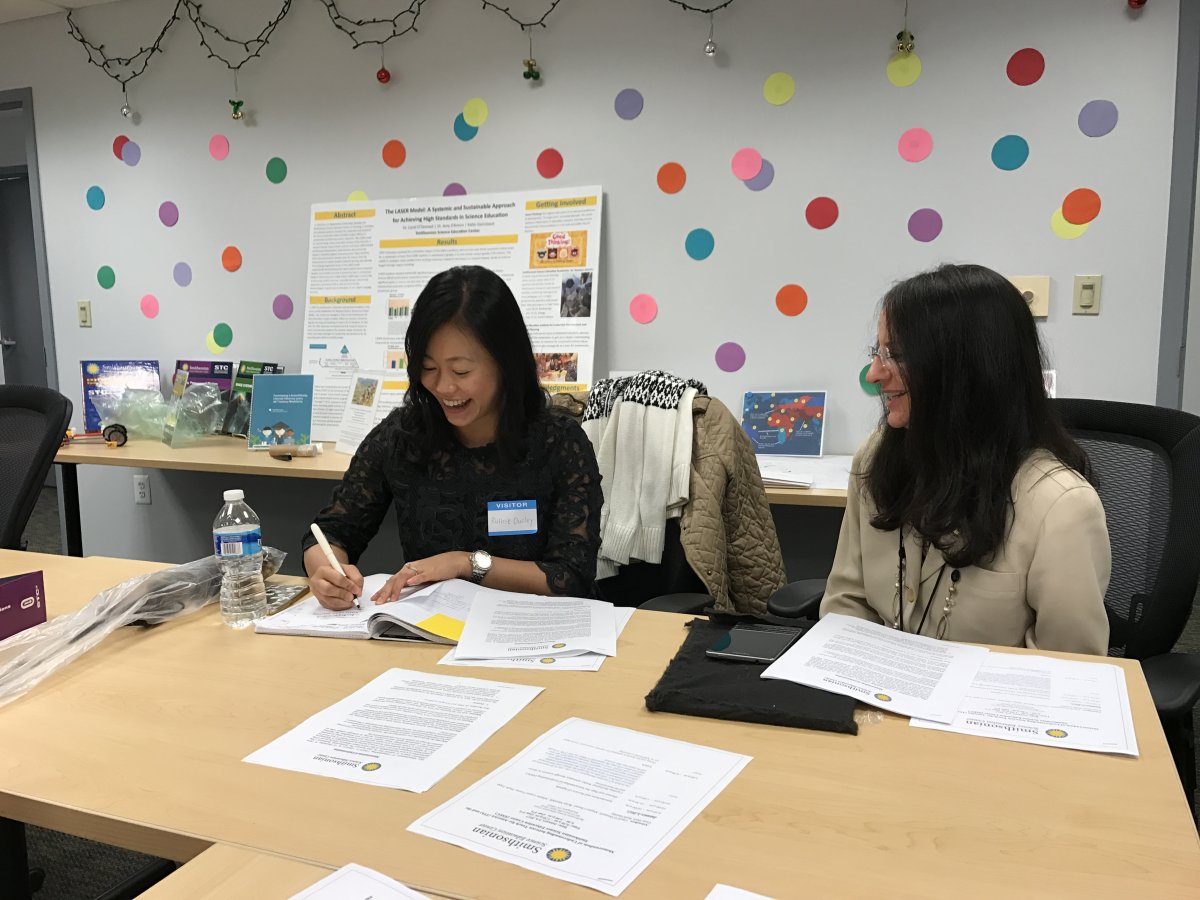 North Carolina Museum of Nature and Science & Smithsonian Science Education Center
On January 5th, O'Donnell hosted Dr. Emlyn Koster, Director of the North Carolina Museum of Nature and Science – a Smithsonian Affiliate - and his colleague, Liz Baird, Chief of School & Lifelong Education to discuss LASER in North Carolina and the role of the North Carolina Museum of Nature and Science as a community partner. Acting Assistant Secretary for Education & Access Director, Patty Bartlett, and Smithsonian Institution Affiliates Director, Harold Closter, also joined the meeting and were present.
Global Talent Summit 2017
O'Donnell participated in the Global Talent Summit 2017 held in Zurich, Switzerland from January 14th – 15th. The conference this year—held ahead of the World Economic Forum in Davos--focused on the technological, economic, socio-economic, and political dimensions of a Post-Employment World. O'Donnell, along with four other STEM leaders, led a forum dedicated to How Education Can Prepare You for the Future of Work and discussed the key role that preK-12 STEM education will play in closing the skills gap by 2050. Additionally, O'Donnell met with former SSEC Board Member, Anders Hedberg of Sweden, and Professors Manu Kapur and Elsbeth Stern, Professor for Research on Learning and Instruction at the Swiss Federal Institute of Technology in Zurich (ETH Zurich) to discuss the recent results of the International PISA test on science achievement. To view the highlights of the Global Talent Summit, go to: https://globaltalentsummit.splashthat.com/
Smithsonian Science Education Center in Delaware
On January 20th, O'Donnell met with Former Smithsonian Science Education Center Board Members, Phyllis Buchanan and Randy Gushl (formerly of DuPont), to discuss and view our LASER model in action throughout the state of Delaware under the direction of the Delaware State Department of Education's "Delaware Science Coalition" (historically referred to as "The Smithsonian Project"). The all-day meeting took place in Dover, DE at the John W Collette Education Resource Center and included a tour of Delaware's Instructional Materials Center where all of our curriculum materials are housed and shipped to all schools in the state of Delaware.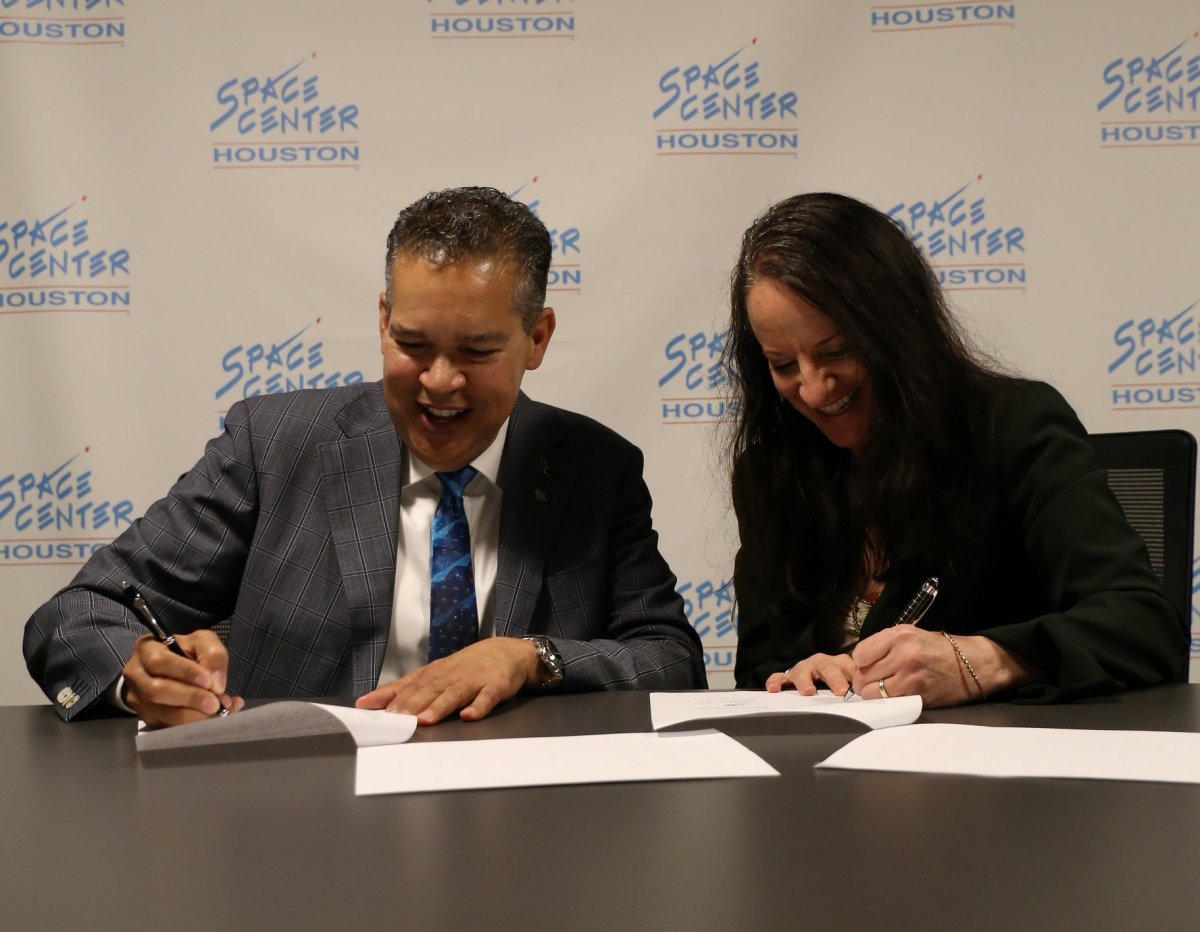 Space Center Houston
O'Donnell traveled to Houston, TX February 9th – 11th to attend the Space Exploration Education Conference hosted by Space Center Houston, a Smithsonian Affiliate. O'Donnell presented at the conference during the Plenary Session to share with attendees SSEC's professional services and products, as well as held an open session discussing and presenting a lesson from SSEC's new middle school curriculum. Importantly, O'Donnell also met with the President of Space Center Houston, William T. Harris, to sign a Memorandum of Understanding outlining ways that the SSEC will work with the affiliate museum to advance science education in the Houston area.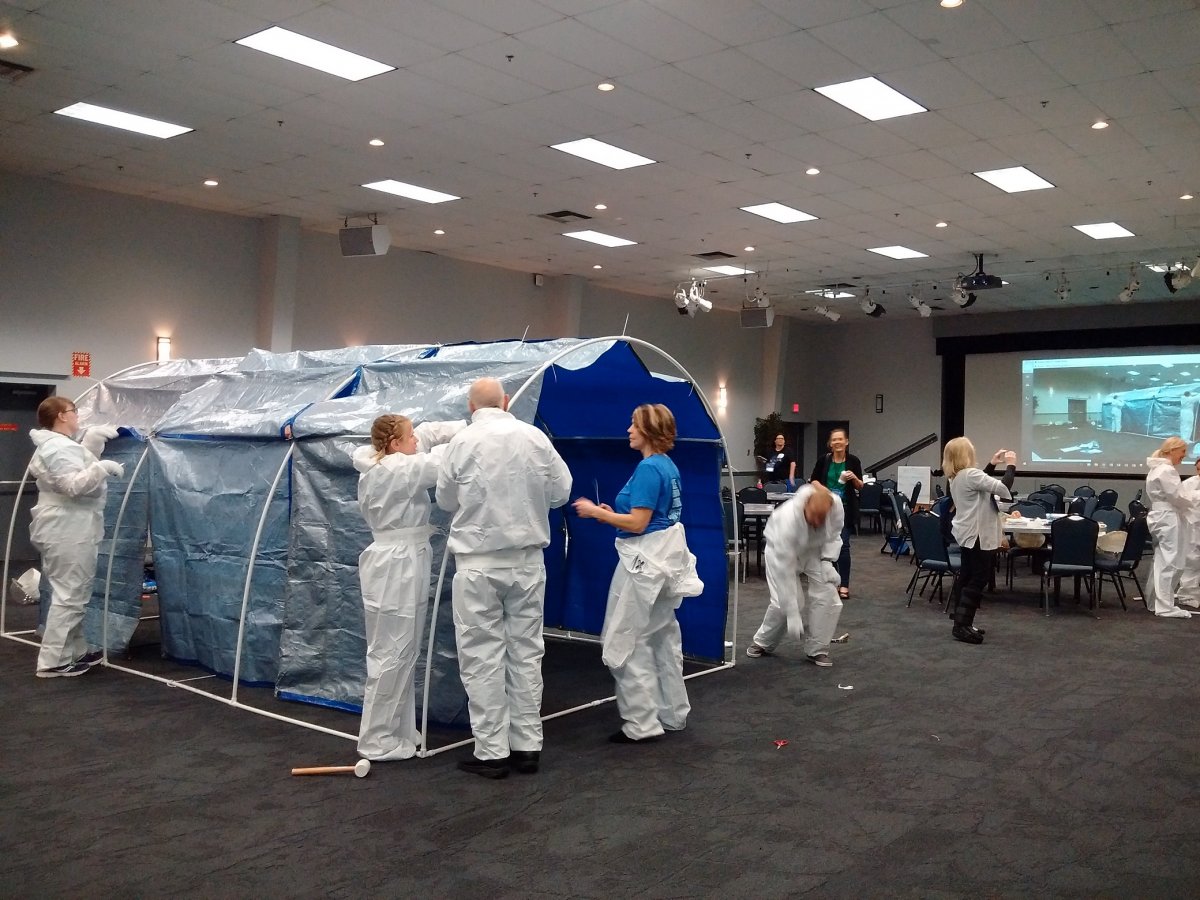 Allegheny Intermediate Unit STEM Ed Conference
O'Donnell traveled to Pittsburgh, PA to attend the Allegheny Intermediate Unit (AUI) STEM Ed Conference. The conference was held on Thursday, February 16th and organized by the Math & Science Collaborative (MSC) – a program of the AIU that focuses on STEM education and bringing innovative and effective approaches in curriculum and instruction to the region. On February 17th, O'Donnell met with Dr. Cynthia Pulkowsi, Executive Director, of ASSET STEM education, a LASER site. The meeting included a tour of their warehouse and discussions regarding a potential partnership around professional development. ASSET STEM Education is a national education improvement nonprofit that fosters STEM fluency and college/career readiness by providing all educators of students' Pre-K through career with highly effective professional development, hands-on educational materials and consulting services.
SSEC & TfA Image by A. Lopez-Torres; SCH & SSEC MOU signing images by T. Lamm, Conference image by C. O'Donnell
Related Tags
About the Author