July & August in Review
July & August 2021
Girls Who Code
Software.org hosted three mentorship workshops to help "Girls Who Code" students learn important skills including how to build a resume, stand out in the college application process, find mentors, and network. The over 50 participating girls included high school juniors and seniors considering college majors in computer science. The mentorship workshop featured three women in academia: Dr. Paige E. Smith, Director of the Women in Engineering Program at the University of Maryland; Dr. Carol O'Donnell, Director of the SSEC; and April Doss, Executive Director at the Georgetown Law Institute for Technology Law & Policy. Panelists shared their backgrounds and insights into pursuing STEM in higher education. Initiatives like Girls Who Code are helping young women find a place in the growing computer science field.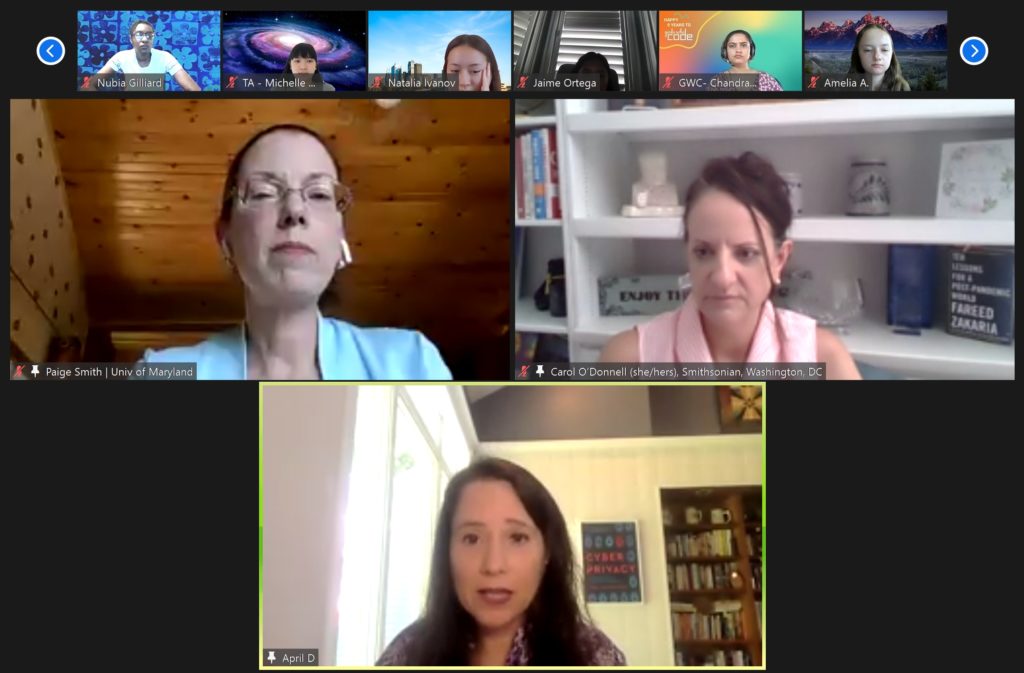 21st CCLC Grant Program Summer Symposium
July 21st & July 22nd, SSEC Director, Carol O'Donnell, presented at the Nita M. Lowey 21st Century Community Learning Centers (21st CCLC) Grant Program 2021 Summer Symposium. Participants experienced "Vaccines!", SSEC's community research guide that features hands-on science lessons to help young students learn about vaccines throughout history; investigate how vaccines work and are developed; examine issues of equity and misinformation; and develop a plan for addressing vaccine concerns in their communities. Participants engaged in sample hands-on activities to learn about the underlying science and social science of each question. Over 40 21st Century Community Learning Center Directors participated in O'Donnell's interactive workshop and self-reported serving collectively over 1,650 students.
Understanding the Climate Change
Science education experts Laura Tucker, co-author of "Understanding Climate Change," and O'Donnell discuss how to prepare the next generation of decision makers on how to combat climate change. Both agree it involves rethinking how American public schools teach science: https://climate360news.lmu.edu/experts-say-preparing-the-next-generation-to-combat-climate-change-involves-rethinking-how-american-public-schools-teach-science/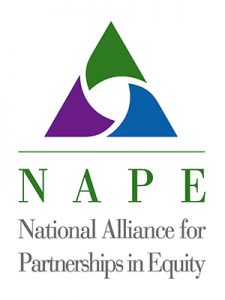 Dr. Carol O'Donnell Receives the 2021 NAPE Unsung Hero Award on Behalf of SSEC
Each year, The National Alliance for Partnership & Equity (NAPE) and the NAPE Education Foundation accept nominations for Equity Leaders in several categories and honors the awardees during a  special ceremony at the National Summit for Educational Equity. O'Donnell was selected as the 2021 recipient of the Unsung Hero Award. This award is to honor a person who has managed major projects or programs, works in the trenches daily, and has made a major impact by ensuring diversity, equity and inclusion in education leading to high-wage, high-skill, in-demand careers, and programs of study.
Images courtesy Software.org & NAPE
Related Tags
About the Author