July in Review
Houston Business Leaders Breakfast
On Wednesday, July 26th, Carol O'Donnell traveled to Houston, TX to participate in the Houston Business Leaders Breakfast at the George R. Brown Convention Center. The purpose of the breakfast was to cultivate relationships with local, influential business leaders, resulting in an investment in scaling up SSEC's Leadership and Assistance for Science Education Reform (LASER) program in the Houston Independent School District, and connecting this work with a Smithsonian exhibition on science that will be on view at a Smithsonian Houston Affiliate later this year.  Secretary Skorton spoke to breakfast attendees about Smithsonian/Houston collaborations.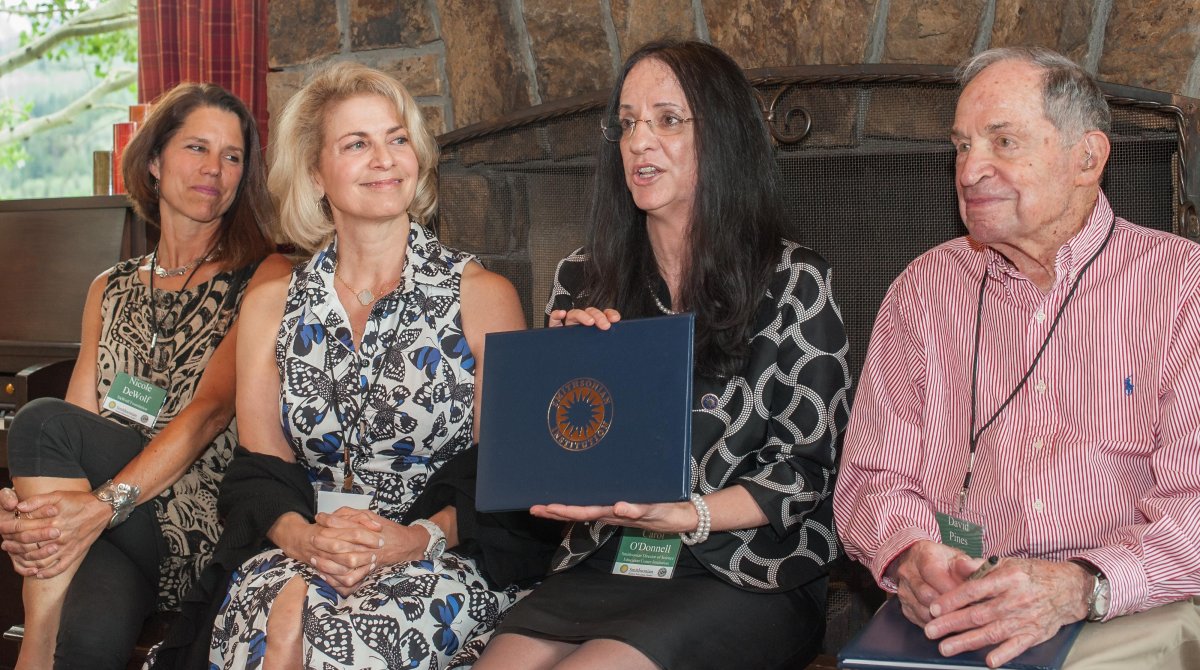 Smithsonian Science Education Center in Aspen
On July 26th – 31st O'Donnell traveled to Aspen, CO to participate in fundraising events with Think Like a Scientist (TLS). The main event was a MOU signing with the Global Partnership for Science Education through Engagement (GSEE) held on Saturday, July 29th and coordinated by TLS head David Pines and local Aspen restaurant owner, Jimmy Yeager, at the Carlston Home. O'Donnell was interviewed live by the early morning Aspen show "The Lift" to discuss the SSEC's new Colorado initiative to help students "Always Think Like a Scientist" (ATLAS) and to engage scientists and science educators across the globe in the new "Network for Emergent Scientific Thinking" (NEST) [https://tls.scienceathome.org], an initiative started by Physicist Dr. David Pines and recently transferred to the SSEC through an Memorandum of Understanding between GSEE and the SSEC. Url: https://vimeo.com/227447070
NAS
O'Donnell attended the Instructional Materials for Next Generation Science Standards: A Workshop on June 27th – 28th at the National Academies Keck Center. The workshop was hosted by the Board on Science Education and focused on the development, selection and implementation of instructional materials to support the framework for K-12 science education and the Next Generation Science Standards (NGSS). This workshop included presentations from leading experts in the field, panel discussions of key issues, and the opportunity to network with colleagues.
TEDxFoggyBottom Now Available Online
O'Donnell's TEDxFoggyBottom talk "The power of physical 'stuff' in our digital world," has been shared on the SSEC social media channels and has almost 1,000 views on YouTube. The video is currently featured on the homepage of the SSEC website, our STEMvisions blog, and will be featured in our newsletter. The initial online response has been positive with the video being shared widely by our audience to their personal networks. Url: https://www.youtube.com/watch?v=B7NPtCOPAZ4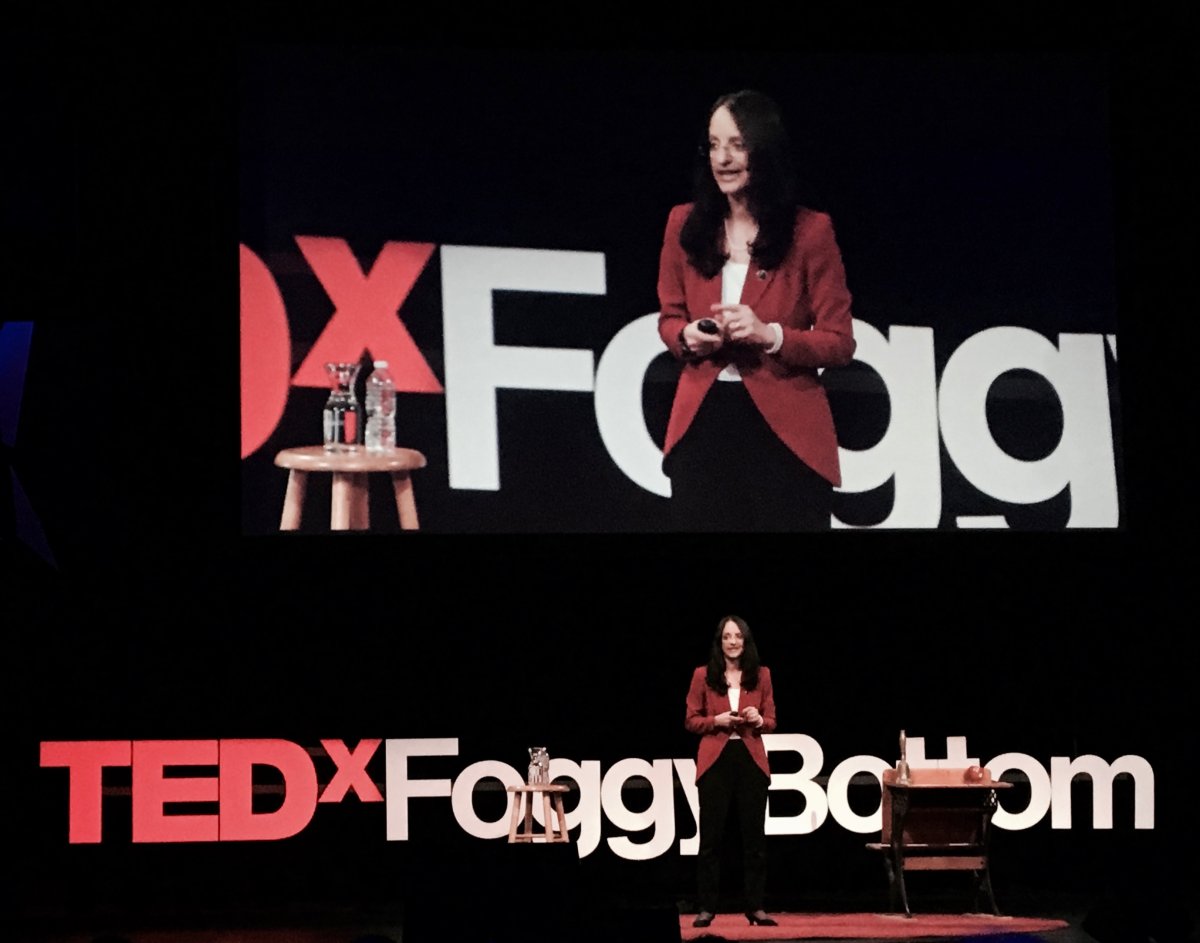 Top 2 images courtesy of J. Yeager; Image from TEDxFoggyBottom courtesy T. White
Related Tags
About the Author