June in Review
GSEE/TLS
Smithsonian Science Education Center Director, Dr. Carol O'Donnell attended the Global Partnership for Science Education through Engagement Think like a Scientist (GSEE/TLS) Founding Summit. The summit was held June 8th – 12th in Aspen, CO and brought together participants to discuss GSEE/TLS initiatives with particular attention to ways major scientific organizations, research universities, science museums, and foundations can move it forward as a global partnership that connects and expands the role that scientists are playing in primary and middle school education. O'Donnell presented at the summit on connecting TLS and SSEC. For additional information regarding GSEE/TLS please visit: https://tls.scienceathome.org/
NSF HER National Science Board Meeting
O'Donnell attended The National Science Foundation's (NSF) Directorate for Education and Human Resources (EHR) National Science Board meeting held June 13th at NSF headquarters. The focus of the meeting was on investments in STEM workforce development, with a special session on Open Educational Resources. The following day, at the invitation of NSF, SSEC leadership met with the Division on Research and Learning (DRL) at NSF to discuss joint interest and collaborations.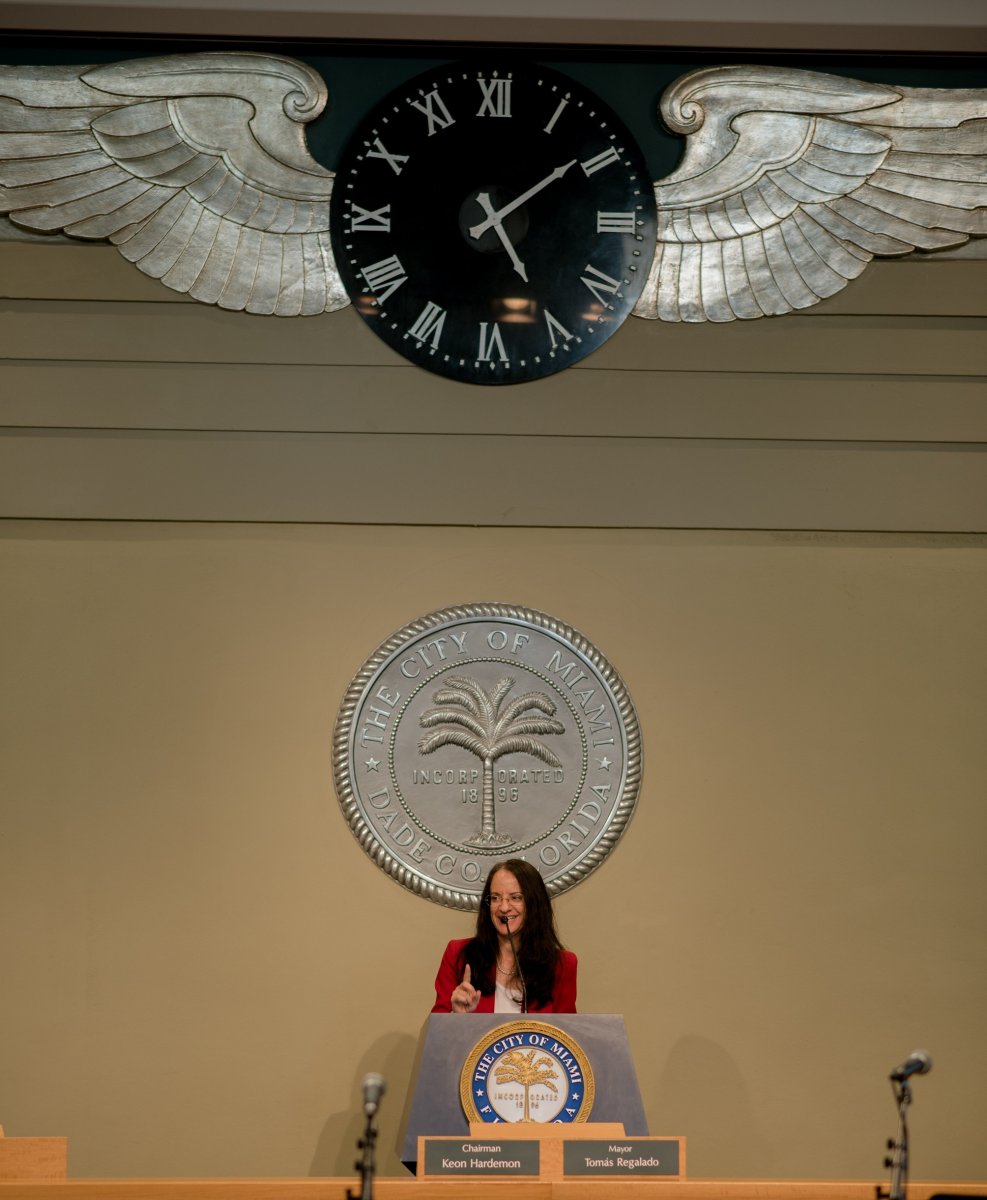 Birthmark Miami
On June 23rd O'Donnell and Smithsonian Science Education Center Division Director for Advancement & Partnerships, Eric Nastasi, Esq., traveled to Miami's City Hall to present information on the development of Smithsonian Science Education Center's first internationally-focused curriculum module called "Zika!". This event, led by Square Roots' CEO, Morad Fareed (SSEC National Advisory Board member), celebrated the first of 40 cities to identify as a BIRTHMARK city. BIRTHMARK cities are committed to educating their community--including youth--about maternal health and wellness. "Zika!" is a collaborative effort between SSEC, STRI, NMNH and the InterAcademy Partnership and will be released May 2018. It is being funded by the Gordon and Betty Moore Foundation.
Instructional Materials for Next Generation Science Standards: A Workshop
O'Donnell attended the Instructional Materials for Next Generation Science Standards: A Workshop on June 27th – 28th at the National Academies Keck Center. The workshop was hosted by the Board on Science Education and focused on the development, selection and implementation of instructional materials to support the framework for K-12 science education and the Next Generation Science Standards (NGSS). This workshop included presentations from leading experts in the field, panel discussions of key issues, and the opportunity to network with colleagues.
All images by Osiris Photography, via Square Roots
Related Tags
About the Author