June in Review
Economist Impact Sustainability Week
On June 7th Smithsonian Science Education Center (SSEC) Director, Dr. Carol O'Donnell, presented at the in-person Economist Impact Sustainability Week: Delivering Policy to Reach Net Zero. In her talk, "Partnering with Industry to Educate the Next Generation Workforce on the SDGs," O'Donnell discussed why education is essential in providing the new skill sets required to reach a net-zero future. She explored the requirement for education of a new generation of students on SDGs so that they may pave the way to a sustainable future. The key question answered: "How can industry partner with educational organizations to help educate the next generation?"
Earth Optimism x Folklife Festival
O'Donnell participated in a panel at the Smithsonian Folklife Festival. The community conversation, part of the Earth Optimism x Folklife series, sought to educate attendees on how local groups are developing education experiences for youth to tackle environmental concerns such as food insecurity, climate change, and biodiversity loss.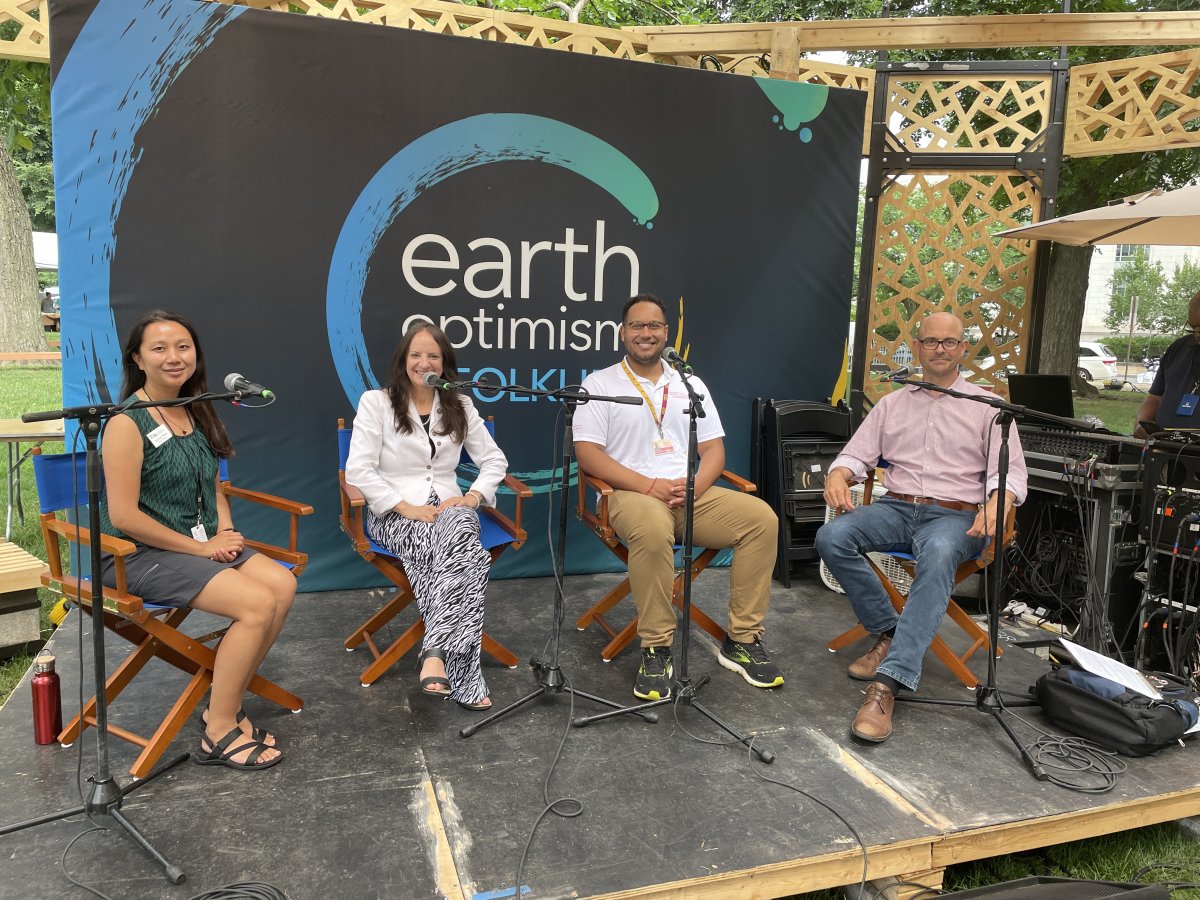 Youth Today
Youth Today, a national digital media publication covering a wide spectrum of complex issues in the youth services industry, interviewed 'Donnell, along with other educators committed to climate change education, in its June 2022 article "After a win for US climate change education, classroom implementation is off to a slow start." The article highlights the challenges teachers often face in finding high quality K-12 climate change instructional materials. The Smithsonian Science Education Center is addressing climate change education through its Smithsonian Science for Global Goals project.
Image courtesy ECONOMIST & Jescie Tinio, Sopheap Theam
Related Tags
About the Author