March in Review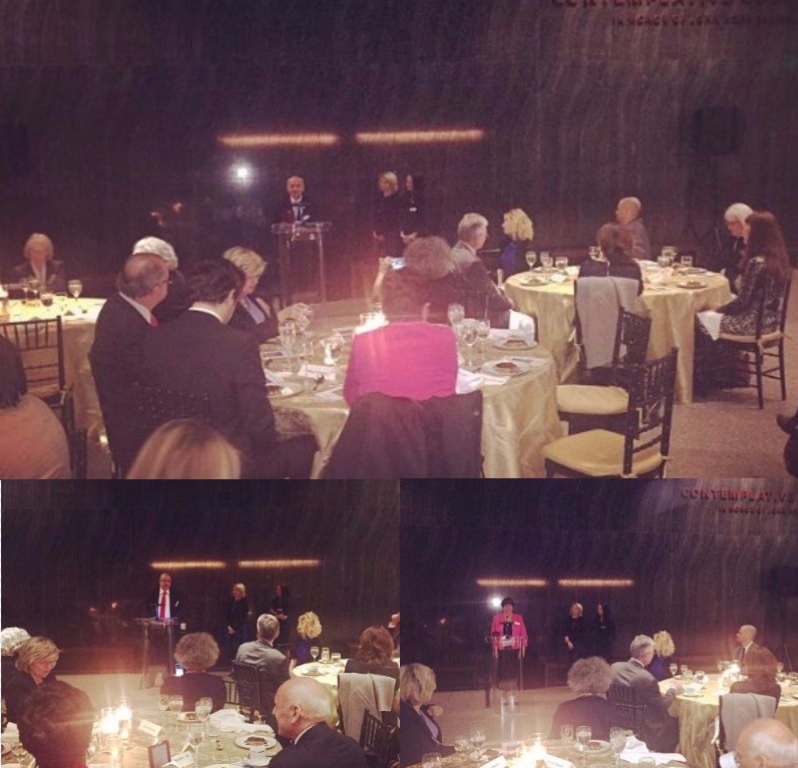 Smithsonian Science Education Center National Advisory Board Dinner & Meeting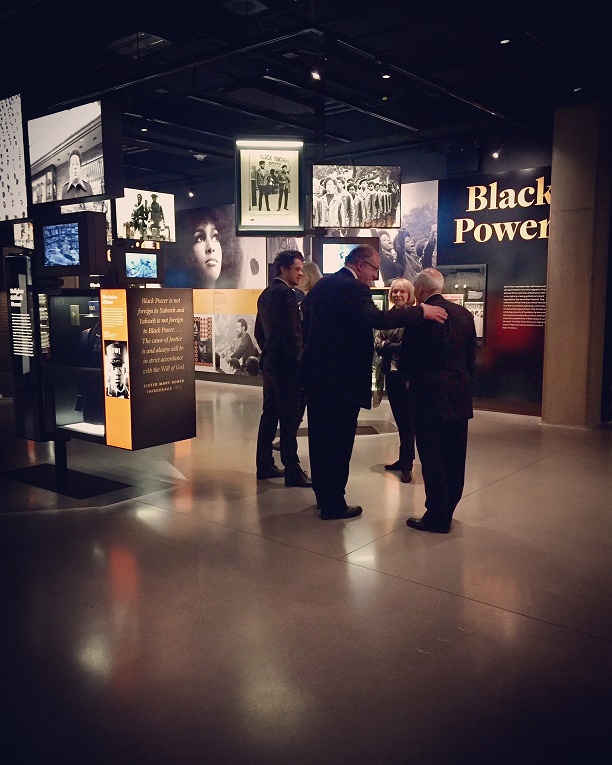 Smithsonian Science Education Center held its spring national advisory board events, which included a private tour of the National Museum of African American History & Culture (NMAAHC), board dinner and board meeting all in Washington, DC. The private docent led tour was held prior to the dinner on Monday, March 6th and covered the History levels of the museum. Dinner at NMAAHC kicked off with welcoming remarks by Delphia Ridley, Director of Advancement for the Office of the Assistant Secretary for Education & Access (ASEA). Later in the evening SSEC honored board members Terry Bergeson, Irwin Shlachter and Christos Zahopoulos with services awards as their terms as board members end this month.
The board meeting was held on Tuesday, March 7th at the National Academies Keck Center. Dr. Edward Derrick of the American Association for the Advancement of Science (AAAS) welcomed board members, Smithsonian Science Education Center senior staff, and ASEA Acting Director, Patty Bartlett. Discussions during the meeting were centered on board support, which allowed board members to speak about their efforts and successes in supporting SSEC. New advisory board Chair, Fredi Stevenson, and new Vice Chair, Frazier Wilson, were confirmed at the meeting, and board member,Simone Acha, was presented with an award from the Secretary acknowledging her as a member of the Smithsonian Legacy Society. Post event ratings showed the board overwhelmingly enjoyed the private museum tour and felt the meeting was productive.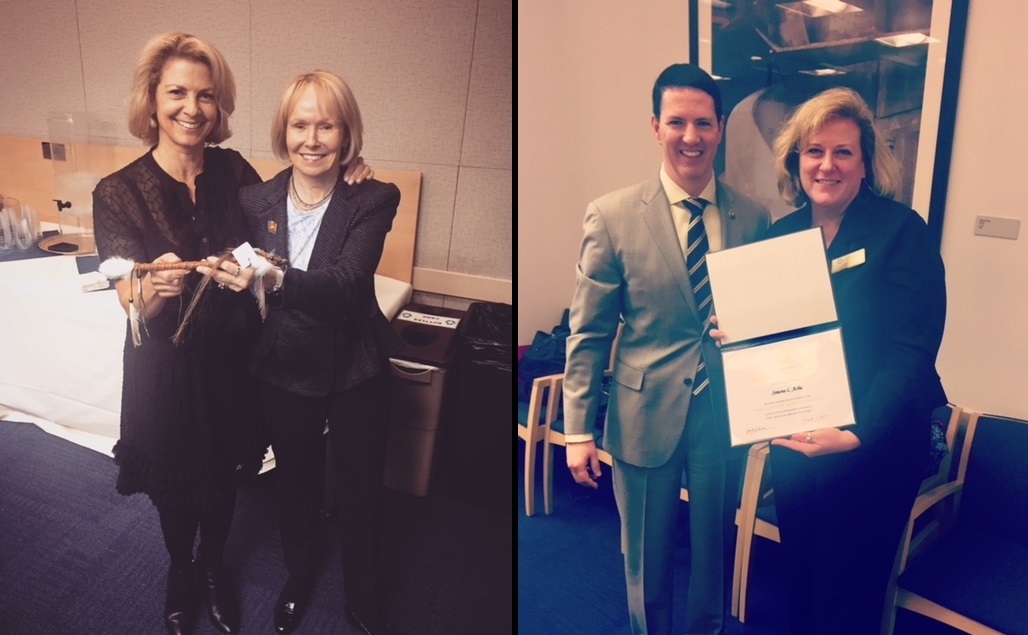 Instructional Materials & Next Generation Science Standards (NGSS) Implementation Convening
O'Donnell, and Acting Division Director for Curriculum & Communications, Brian Mandell, participated in the "Instructional Materials & Next Generation Science Standards (NGSS) Implementation Convening" hosted by the Carnegie Corporation of New York on March 16th – 17th. The meeting assembled a team of experienced and emerging curriculum developers in science education, those working in professional learning linked to the use of high-quality instructional materials, and others who are working at the district, state, and national levels to support the adoption and implementation of NGSS instructional materials. The purpose of the convening was to address the current landscape concerning the supply and demand for instructional materials designed to support NGSS. For over three decades, the Smithsonian Science Education Center has been a leader in providing curriculum, professional development, and leadership development in support of inquiry-based science education. The release of NGSS has triggered extensive key shifts in curriculum, instruction, and assessment. As an attendee at this invite-only event, the Smithsonian Science Education Center has been identified as a thought leader in this field.
Council of State Science Supervisors & National Science Teacher Association conferences
O'Donnell attended the Council of State Science Supervisors (CSSS) Annual Conference March 26th – 29th in Los Angeles, CA. CSSS is the only professional science organization whose members have direct accountability to the government agencies given the constitutional authority for education. Within their own jurisdictions, each of these supervisors plays a key role in directing effort at improving school science and to ensure excellence and equity in science education. O'Donnell presented at the annual conference breakfast on Smithsonian Science Education Center's i3 grant and study and how that study is affecting development of new programs. O'Donnell also touched on Smithsonian's efforts in STEM education. The CSSS conference coincided with the annual National Science Teachers Association (NSTA) conference (March 29th – April 1st) also in Los Angeles, CA. O'Donnell, along with Mandell, presented at the conference Breakfast and Breakthroughs on the latest national and international trends in elementary and middle school STEM education. A taste of Smithsonian Science Education Center's new science curriculum built for NGSS was also presented to the crowd. 
All images by K Echevarria
Related Tags
About the Author