March in Review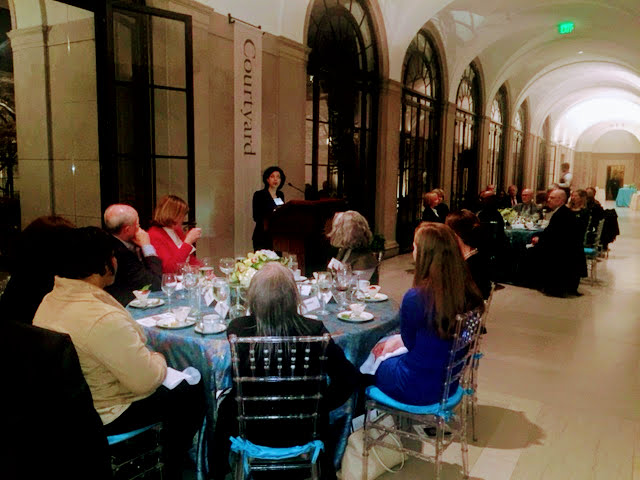 Spring 2018 Advisory Board Dinner & Meeting
The Smithsonian Science  Education Center held its Spring 2018 Advisory Board dinner and meeting March 6th – 7th, respectively. On Tuesday, March 6th, dinner was held at the Freer Gallery of Art. Guest were invited to tour to Peacock room during the reception and were greeted by Lee Glazer, Curator for American Art. Eliza Glazer, Director of External Affairs and the Freer|Sackler Galleries provided the key note during the dinner. The following day, the board meeting was held at the National Academies Keck Center. 
Council of State Science Supervisors & National Science Teachers Association Annual Conferences
Smithsonian Science Education Center Director, Dr. Carol O'Donnell, attended the 2018 Council of State Science Supervisors (CSSS) annual conference (March 12-14), which runs in conjunction with the National Science Teachers Association (NSTA) conference (March 15-17). O'Donnell presented at NSTA during two breakfast meetings on national and international trends in elementary and middle school STEM Education and the latest research on the efficacy of inquiry.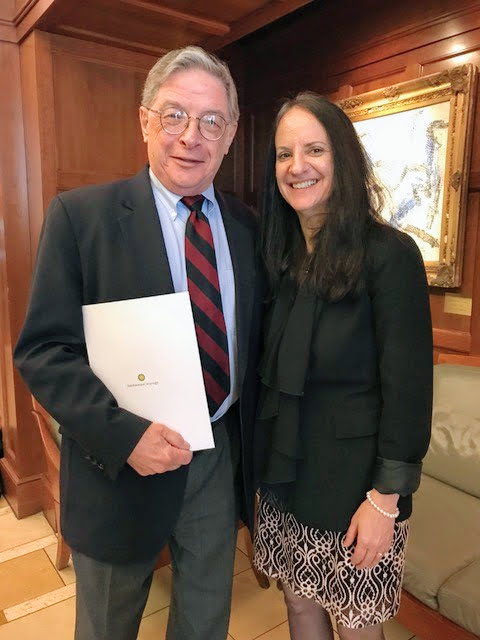 Dr. Douglas Lapp Named Founding Director, Emeritus
On March 19th O'Donnell was honored to present Dr. Douglas M. Lapp with a letter from the Secretary of the Smithsonian Institution designating Dr. Lapp as Founding Director, Emeritus, Smithsonian Science Education Center in recognition of his length of service and outstanding contributions during his tenure at the Smithsonian. The presentation took place at The Hamilton in the company of his wife, Anne B. Keiser of the Smithsonian Women's Committee, SSEC Division Director for Advancement & Partnerships, Eric Nastasi, and Smithsonian Advancement Officer, Scott Robinson. In 1985 Dr. Lapp became the founding Director of the center, which at the time was known as the National Science Resources Center (NSRC). This unit was a collaboration between the Smithsonian Institution and the National Academy of Sciences. Dr. Lapp retained the position of Director until 2001. 
State of STEM: Pre-release Research Briefing
O'Donnell attend the State of STEM: Pre-release Research Briefing on March 20th at the Hay-Adams Hotel. The event was hosted by STEMconnector and was an exclusive preview of the State of STEM report, led by STEMconnector Senior Director of Product Development & Research, Erin White, followed with a facilitated discussion around report findings and implications. The State of STEM report takes a broad look at the many organizations, systems, challenges, and opportunities in STEM nationwide, informed by qualitative and quantitative research across sectors.
Images courtesy of C. O'Donnell & K. Echevarria
Related Tags
About the Author