May in Review
Federal Coordination - STEM Committee Meeting
Smithsonian Science Education Center Director, Carol O'Donnell, attended the Federal Coordination (FC)-STEM Committee Meeting at the Eisenhower Executive Office Building on Tuesday, May 8th. The goals of the meeting were: a) equip the FC-STEM Committee to guide Federal STEM planning by providing essential background and context, and b) guide the development of the future 5-Year Federal STEM Education Strategic Plan and its ancillary working groups.
2018 STEMconnector All-Member Summit
On May 18th O'Donnell attended the 2018 STEMconnector All-Member Summit at the United States Institute of Peace. Centered around the most pervasive gaps in STEM talent, the summit provided members with opportunities to see themselves within the larger STEM ecosystem and gain new clarity on solutions that are making actual impact in STEM talent development across the nation and world. The day featured a variety of formats including presentations, panels, fireside chats, and interactive work sessions.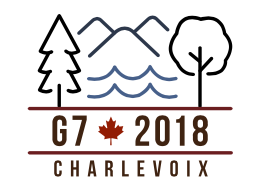 Empowering Women in STEM through the WiSTEM2D Initiative: A Public-Private Partnership
O'Donnell has published the article, "Empowering Women in STEM through the WiSTEM2D Initiative: A Public-Private Partnership." Through its "Women in Science, Technology, Engineering, Math, Manufacturing, and Design (WiSTEM2D) Initiative, Johnson & Johnson, together with three NGOs–Junior Achievement Worldwide, FHI360, and the Smithsonian Science Education Center–are working to spark girls' interest in STEM at a young age and help girls of all ages across the globe to stay on the STEM track. (Note: This article was originally published in the print edition of the 2018 G7 Summit magazine, distributed at the 44th G7 Summit held 8–9 June 2018 in Charlevoix, Canada.)
Science Education, Identity, and Civic Engagement
The 44th G7 Summit will be held on June 8-9 in Charlevoix, Canada. The summit will gather leaders of Canada, France, Germany, Italy, Japan, the United Kingdom, and the United States, along with the presidents of the European Council and the European Commission, to discuss global policy issues of high relevance on diplomatic agendas. Themes include investing in growth that works for everyone; preparing for jobs of the future; advancing gender equality and women's empowerment; working together on climate change, oceans and clean energy; and building a more peaceful and secure world. O'Donnell's article (pg 108) focuses on the role that the Smithsonian Science Education Center will play in empowering youth to engage in local and global actions to address the United Nations Sustainable Development Goals (SGDs) through its new freely disseminated Smithsonian Science for Global Goals curriculum. You can download a full copy of the G7 Global Briefing Report at: https://issuu.com/g20magazine/docs/g7_2018_full_set_digital__2_
(NIH) SciEd 2018: Annual Conference for NIH Science Education Projects
O'Donnell, along with Smithsonian Science Education Center's Division Director for Professional Services, Amy D'Amico, and Division Director for Curriculum & Communications, Brian Mandell, represented the Smithsonian on a panel at the National Institutes of Health (NIH) SciEd 2018: Annual Conference for NIH Science Education Projects on May 31st at the Grand Hyatt Washington. O'Donnell, D'Amico and Mandell provided an overview of their pertinent STEM programs and experiences. The session also focused on the essential role of literacy, parents and caregivers in advancing STEM engagement and understanding by diverse, early learners.
Images courtesy of G7 Summit & C. O'Donnell
Related Tags
About the Author