November & December in Review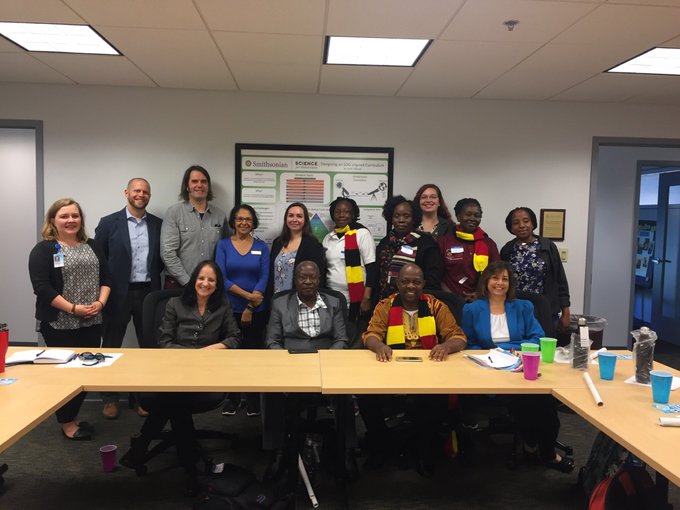 Uganda
Smithsonian Science Education Center Director, Carol O'Donnell, and other colleagues hosted Dr. Usha Rajdev, professor of STEM at Marymount University, who partnered with the Smithsonian Science Education Center to provide STEM education for sustainable development to teachers and institutions in Uganda. During the meeting, O'Donnell and her team met with the university and Ugandan high school principals to learn about how they implemented the Smithsonian's "Mosquito!" Community Research Guide for youth. Principals shared how their students engineered solutions to reducing mosquito infestations in and around their schools. This included cleaning wells, removing stagnant water, and engineering mosquito traps designed by students. They also described how they studied the life cycle of mosquitoes, the spreading of diseases, and the importance and urgency removing larvae. Watch the news coverage from WDVM 25 of this effort: https://www.localdvm.com/news/virginia/marymount-university-experiment-may-be-reducing-cases-of-malaria-in-uganda/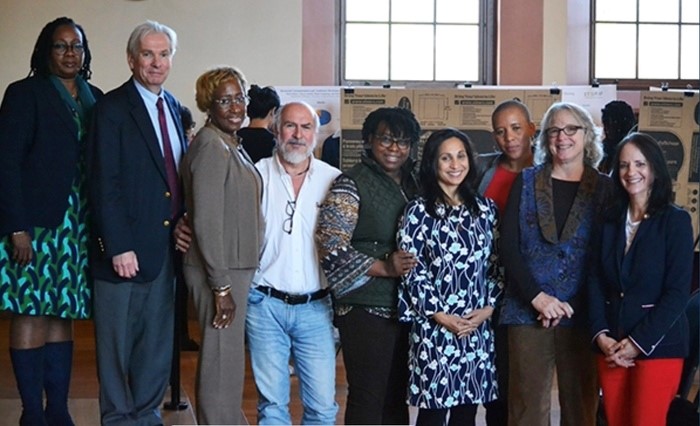 Achieving Global Equity through STEM Education: Health, Environment & Policy
O'Donnell served as the invited Keynote speaker at the UMass Amherst Institute for Global Health (IGH) symposium titled "Achieving Global Equity through STEM Education: Health, Environment & Policy" on Thursday, November 21, 2019. The daylong event featured a keynote panel headlined by O'Donnell, who discussed the Smithsonian Science for Global Goals project. The accompanying panelists included Gary Toranzos, Professor of Microbiology at the University of Puerto Rico at Rio Piedras; Rupika Delgoda, Professor of Biochemical Pharmacology, the University of the West Indies at Mona, Jamaica; Laurel Royer, Managing Scientist at Exponent; and Carolyn Gardner-Thomas, Lecturer of Math, Harvard University. The panel was chaired by Jennie Ward-Robinson, CEO of the Alliance for Global Health Innovation and a member of the SSSEC Advisory Board.
Future of Music Public Forum
As part of the Smithsonian Year of Music, O'Donnell was invited to present at the "Future of Music Public Forum". The forum featured visions regarding the future of music from artistic, technological, sociological, legal, business, and educational perspectives, for both industry insiders and the general public of music enthusiasts. The panel, "K-12: How do we use music to educate in the classroom/museum?" also included experts from Lawrence University, the University of Tennessee, and the National Association of Music Education and was moderated by Teng Chamchumrus, Executive Officer of the Smithsonian Office of the Associate Provost for Education and Access.
International Dialogue on STEM Education
O'Donnell co-authored a position paper of the "International Dialogue on STEM Education" (IDoS), which convened in Berlin, December 5-6, 2019. The paper (Pahnke, O'Donnell, & Bascopé, 2019) analyzes how inquiry-based STEM education can serve to enhance sustainable development and build capacity for future generations. It argues for an integrated and transdisciplinary approach of STEM Education for Sustainable Development (STEM4SD Education). STEM4SD adds value to educating young people because it provides the fundamentals to understanding how to develop sustainability mindsets and use reflective STEM knowledge for social good. Through the provided "Global Goals Action Progression" framework from the SSEC and accompanying examples from around the world, the paper demonstrates how educators can address the complex context of global challenges and encourage youth to draw on their STEM competence and the process of science as a key basis for reasonable action in our world. Knowledge, skills and understanding of science, technology, engineering, and math phenomena can help students understand global problems and support actions in society that address these challenges in a meaningful and knowledge-based way. https://www.youtube.com/watch?v=WLAnoiB6xcI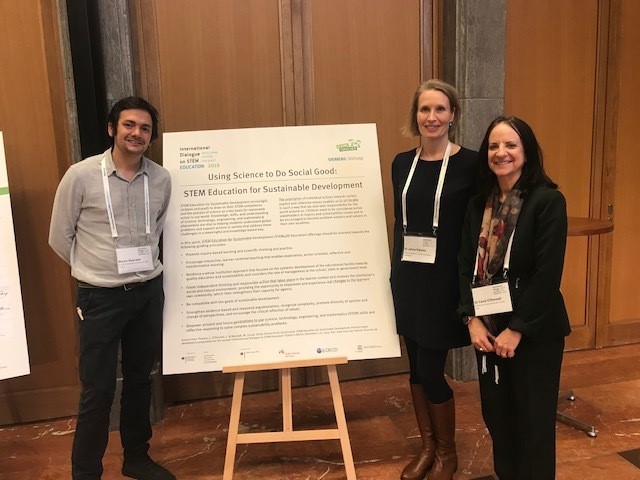 Images courtesy of C. O'Donnell & IDoS
Related Tags
About the Author