November in Review
State Department's International Women Leaders in STEM Exchange Program
On November 1st, Director Carol O'Donnell served as a panelist for the 2nd annual "#HiddenNoMore: Empowering Women Leaders in STEM" at the U.S. Department of State (USDoS).The panel was moderated by USDoS Deputy Assistant Secretary Johnathon Margolis and focused on addressing the challenges and opportunities in expanding representation in STEM globally. Other panelist included Dr. Chavonda Jacobs-Young of the US Department of Agriculture and Dr. K. Falcone of the Lawrence Livermore National Laboratory. Inspired by the film Hidden Figures, the Hidden No More exchange program is part of the International Visitor Leadership Program through the USDoS Bureau of Educational and Cultural Affairs.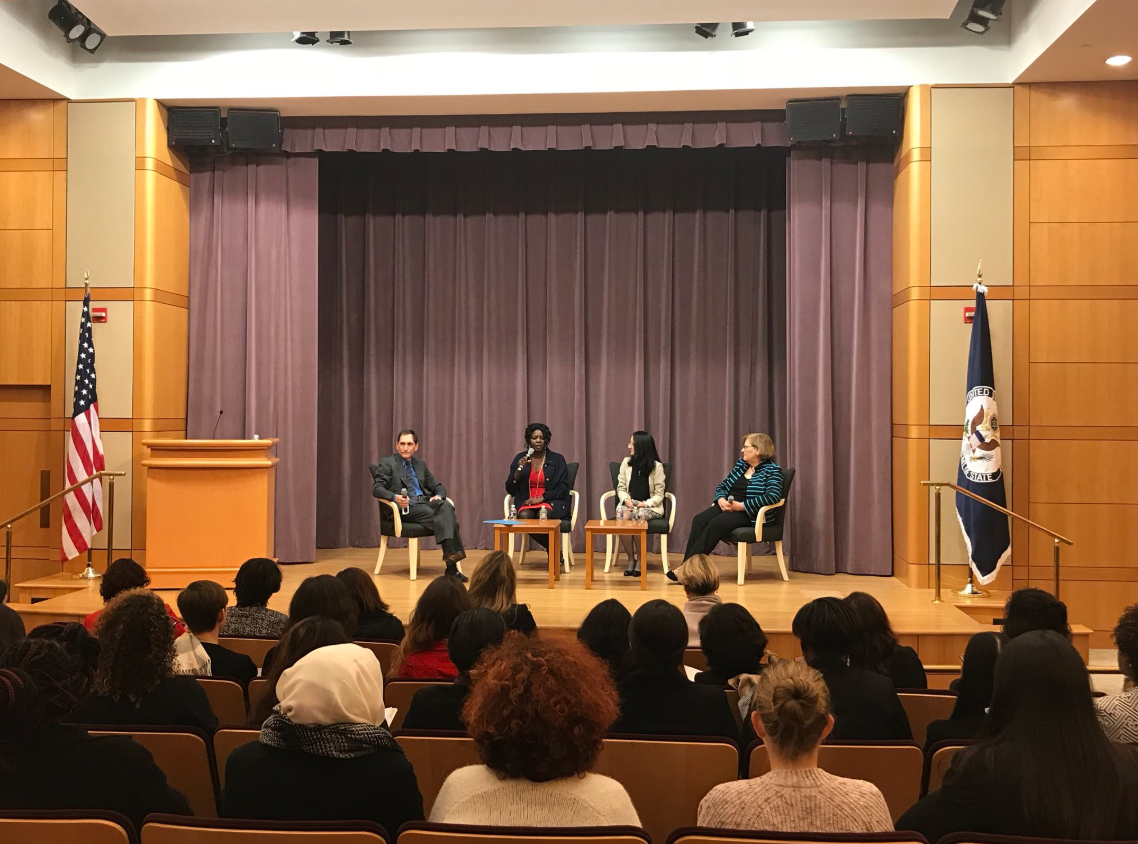 Ed Week Market Brief
O'Donnell was recently interviewed regarding an Ed Week Market Brief titled "Survey Results Show Companies Should Pay Attention to Project-Based Learning". More than 500 district-level administrators responded to the online survey conducted by the Education Week Research Center in May 2018 for the Ed Week Market Brief published in November. 36 percent of those leaders say that project-based learning is a big STEM need. Project-based learning often goes hand-in-hand with the Next Generation Science Standards, which have been adopted by 19 states plus the District of Columbia. O'Donnell is quoted in the article, telling Education Week that the standards encourage "authentic" learning experiences in which students learn about STEM-related topics in an interdisciplinary, hands-on environment.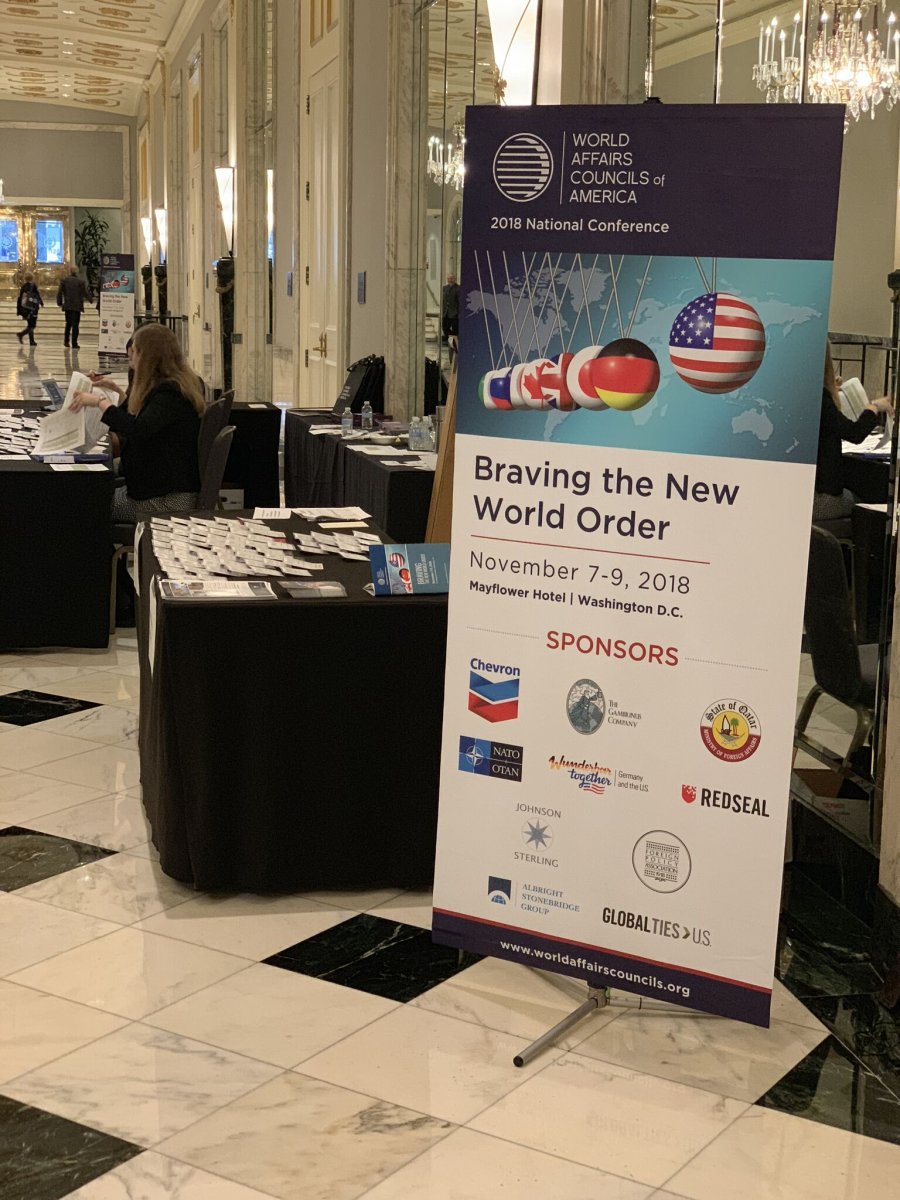 World Affairs Council of America
For nearly three decades, the World Affairs Council of America (WACA) has brought together leaders and members to engage with top government officials, diplomats, business executives, innovators, journalists, educators, and students on the most pressing global issues and policy choices that impact our lives. At this year's convening of World Affairs Councils across the nation, O'Donnell discussed with attendees how the organization is creating opportunities for learning that transcend geographic boundaries.
ExxonMobil Research Club
On November 29th O'Donnell traveled to Annandale, NJ to speak at a dinner for the ExxonMobil Research Club. ExxonMobil Research club is comprised of 100-120 ExxonMobil employees, retirees, and their spouses. Middle-high school aged and older youth were also invited to the presentation. O'Donnell's presentation focused on transforming STEM education across the global and the role of public-private partnerships.
WORLDWEBFORUM 2019
O'Donnell has been invited to speak at the WORLDWEBFORUM 2019 in Zurich, Switzerland. With the goal of ensuring the children of today have a secure future tomorrow, the WORLDWEBFORUM will enable participants to share insights and knowledge through an interactive and informal global network. This annual thought-leadership movement attracts more than 1,500 in-person attendees, of which 85 percent are C-level executives, and 500,000 live stream guests from 25 countries. The WORLDWEBFORUM 2019 will bring together the most forward-thinking business minds, opinion leaders, and top global academia with the aim of inspiring the courage to drive change in the world.
Images courtesy of C. O'Donnell
Related Tags
About the Author