Play with Physics! How Two-Dimensional Physics Games Inspired Tami's Tower: Let's Think About Engineering
With the recent release of Tami's Tower: Let's Think About Engineering, the SSEC wanted to take a look back at our inspirations. Those inspirations were the two-dimensional, physics-based videogames that helped generations of learners visualize gravity, Newton's laws of motion, simple machines, structural stability, and numerous other physics principles. With such great influences, it's no wonder Tami's Tower has received an outstanding reception!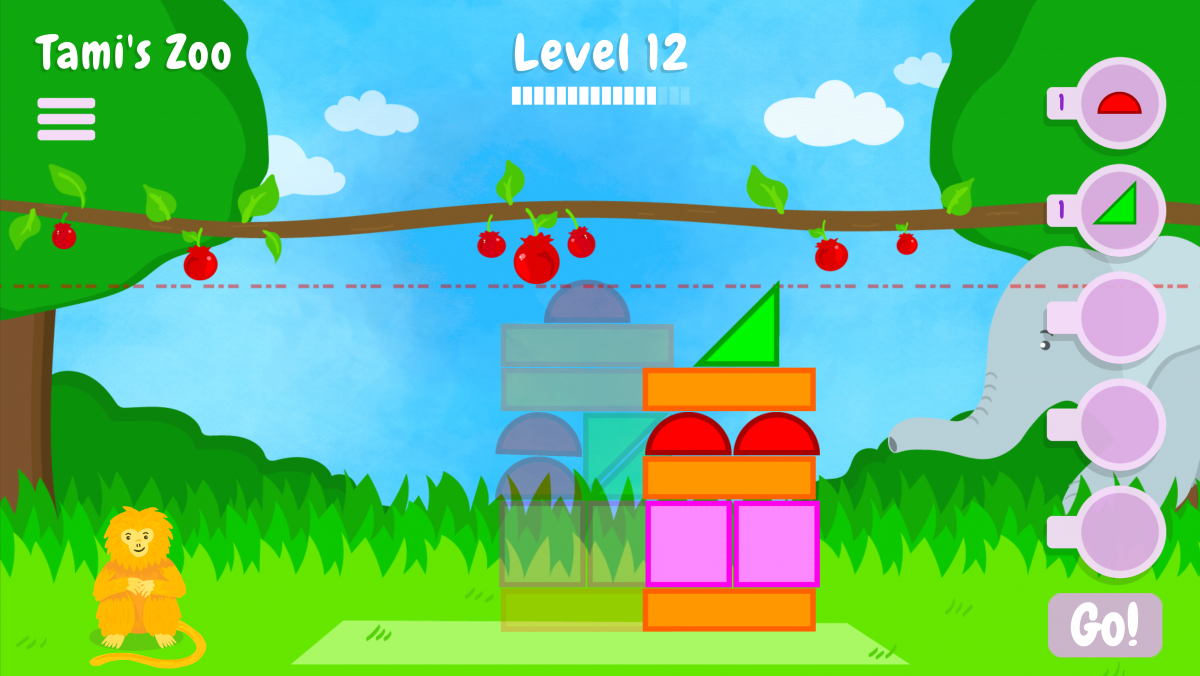 Tami's Tower: Let's Think About Engineering, a new engineering design game from the Smithsonian Science Education Center.
The Incredible Machine (1993)
Though it may not have been the first game for learning focused on physics, The Incredible Machine set a standard for excellence that games still have difficulty matching to this day. It tasks the player with building chain reactions of physics-based systems, similar to Rube Goldberg machines. Because of this, the sheer breadth of physics concepts addressed by the game series (gravity, Newton's laws of motion, pulleys, levers, springs, and so many more) is unbelievable. This is especially true when considering the extremely limited computing power of early-90s personal computers. The success of The Incredible Machine was continued with numerous sequels throughout the following decade. The game was even brought to a new generation via an iOS release in 2011, though this version was later removed from app stores.
World of Goo (2008)
2-D physics games stagnated a bit in the early 2000s with the rise of 3-D graphics. However, World of Goo marked the beginning of a flood of 2-D, physics-based games coming onto the market. World of Goo stood out for more reasons than just its early release. It featured a cute graphical aesthetic, charming story, and deceptively simple gameplay. Players created bridge- and tower-like structures large and stable enough to accomplish various goals. This idea of having a different environment-centric challenge to overcome each level wasn't unique to World of Goo, but it was influential for many physics-based games in the decade to come, including Tami's Tower: Let's Think About Engineering.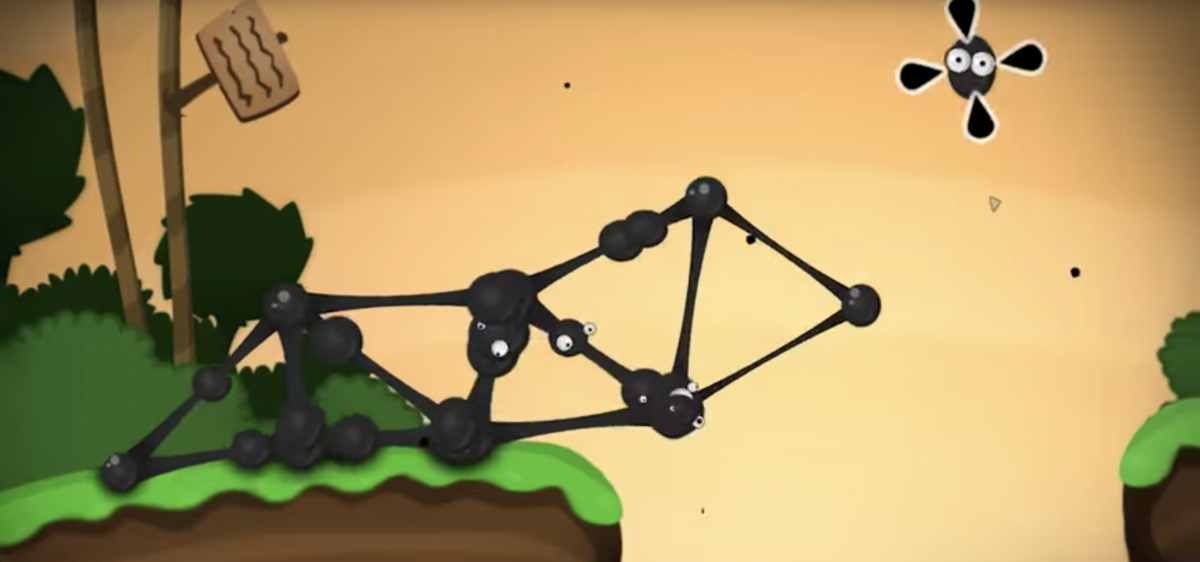 World of Goo, a 2008 physics game by 2D Boy. 2D Boy
Super Stacker (2008)
An article about 2-D physics games wouldn't be complete without mentioning the abundance of free Flash games that were created between 2005 and 2009. Super Stacker is a prime example of this phenomenon. It is a game about balancing simple shapes in stacks that threaten to topple over. Its accessibility and easy-to-learn game mechanics made Super Stacker and many other games like it extremely popular during this time period.
Angry Birds (2009)
World of Goo was a big step toward popularizing the physics game genre, but Angry Birds really took it mainstream. A staggering success, the Angry Birds franchise rode two major waves: the meteoric rise of smartphones and the popularity of a new, more powerful physics engine called Box2D. Not only was Angry Birds on the right platform at the right time, but it also has simple, projectile-focused game mechanics that allow for nearly infinite variety and expandability. This is shown by the many sequels and spinoffs released in the last decade as well as by Angry Birds' growth into media beyond videogames.
There have been countless 2-D, physics-based games released since The Incredible Machine, World of Goo, Super Stacker, and Angry Birds. However, these four videogames are key examples of teaching and learning being accomplished through entertaining digital media. These games laid the groundwork for Tami's Tower: Let's Think About Engineering, a new title available now from the SSEC at https://ssec.si.edu/tamis-tower. We hope you enjoy playing!