Smithsonian Science Education Academies for Teachers Recap
It will soon be time for the Smithsonian Science Education Academies for Teachers (SSEATs) this summer! In collaboration with other museums and units of the Smithsonian, the SSEC works to create and deliver week-long professional development academies for teachers of science. The weeklong academies were developed to bridge the gap between formal and informal science education by combining training in science content and pedagogy with behind the scenes experiences at a wide variety of Smithsonian units, Smithsonian Affiliate partners, and world-class science research facilities throughout the Washington DC area.
This years academies include the Biodiversity Academy; Energy: Past, Present, and Future; and Earth's History and Global Change Academy.  
Can't wait until the 2014 SSEATs? Then take a look at these great overviews of the 2013 SSEATs!
Smithsonian scientists and guest speakers lectured on the diversity and importance of insects and how they can be incorporated into science curriculum and used as a model to explain biodiversity concepts. The teachers in the Biodiversity Academy also got to take a behind the scenes tour through the entomology section of the museum's archived collections.
Read more: Teacher Academies: One Down, Two to Go!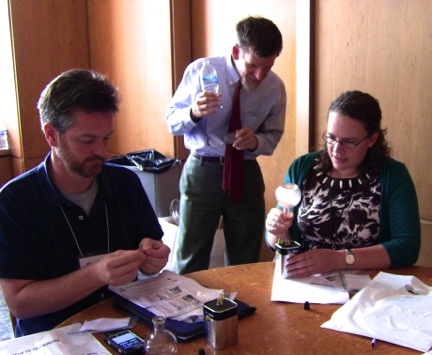 The teachers traveled to the National Institute of Standards and Technology for a tour of the facility.  They learned a lot about the residential and industrial integration of solar energy, fuel cell design, and nuclear power.  Later in the day they took a trip to the Marian Koshland Science Museum of the National Academy of Science.  There they learned more about global climate change and about different, interactive ways to display science concepts. 
Read more: Teacher Academies: Incandescent Light Bulbs, Tesla, and Fuel Cells, Oh My!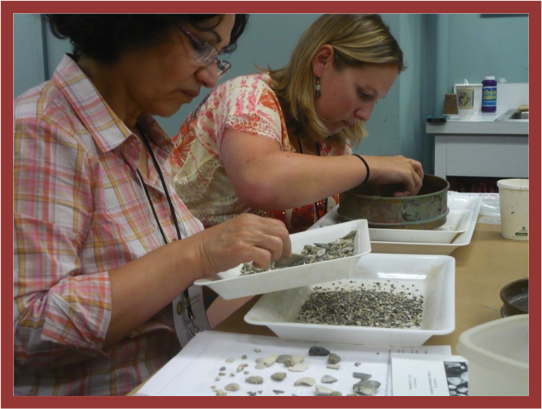 I'm sure we've all been asked, "How did you spend your summer vacation?" We usually describe the obligatory family trip, visits to the community pool with the kids or--if you're really creative and not averse to making things up--wolverine hunts in Alaska with your uncle (Napoleon Dynamite fans will understand). But how often do you get the chance to brag to your friends and colleagues that you searched for fossils over the summer by sieving through 20-million-year-old paleo-sediment deposits, or took behind-the-scenes tours of some of the most popular exhibits at the largest museum research complex in the world?
Read more: A Summer Well Spent: The Smithsonian Science Education Academies for Teachers
About the Author