Using Laser Science with Newcomers
English language learners (ELLs) are a population of students that is growing in the United States. Educators face the challenge of helping students learn English at the same time as grade-level science content. This can be especially challenging when working with newcomers. Newcomers, by definition, have been in the United States for two years or less and have little to no English proficiency. In addition, some newcomers are refugees who have had interrupted schooling and spent time in refugee camps. How do you successfully teach science content to these students?
The SSEC's science curriculum, Science and Technology ConceptsTM, can be used effectively with ELLs, including newcomers. The inquiry focus of the curriculum as well as the hands-on materials lend themselves to the real experiences that support ELLs in science. With a few adaptations, STCTM is great for newcomers!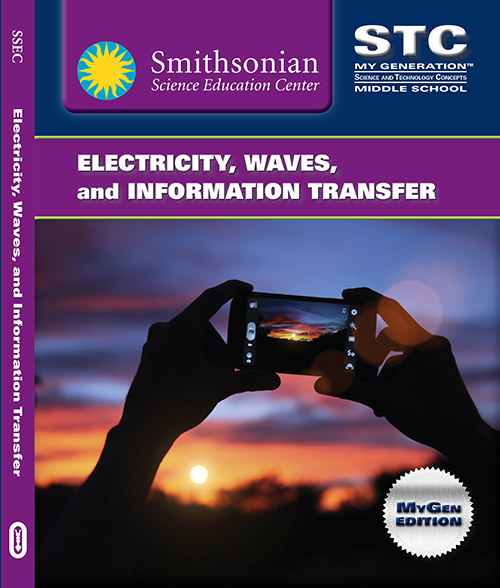 Teachers who work with newcomers from all over the globe and use STCTM have offered suggestions for using STCTM with ELLs.
Slow down
Lessons can take longer with ELLs. It is important not to let the goal of "covering everything" supersede quality and depth of learning. Plan for an 8 to 10 week unit to take longer to complete. Or, if extended time with the unit is not an option, strategically choose which lessons to complete and which to skip.
Teach lessons multiple times
ELLs need multiple opportunities to interact with science concepts and vocabulary. In order for newcomers to retain their new vocabulary, they need many chances to practice. One of our grade 1 teachers taught a new lesson on Mondays and repeated the same lesson on Wednesdays. This gave her students a chance to demonstrate success with the lesson after becoming familiar with the new information.
Divide the lessons and readings into small chunks
Newcomers can be overwhelmed by too much new information at one time. The rich literacy materials provided with STCTM curriculum can help ELLs develop their literacy skills. It will be most effective if students interact with smaller sections at a time.
Use scaffolds
Newcomers can access grade-level science content with support. Providing scaffolds for STCTM lessons facilitates this access. Some useful scaffolds are as follows:
Pictures and other visuals
Sentence stems
Word banks
Pre-teach targeted vocabulary
Translate vocabulary into students' native languages
Video clips
Use graphic organizers for the science notebook
A lot of time to practice oral language
Teachers agree that STCTM is a great choice for ELLs, including newcomers. It requires less modification and adaptation than other programs. The hands-on approach and literacy focus provide ELLs real access to science content. In short, STCTM is teacher-friendly and students love it!
Related Tags